Residents left without heat for days after Kingsessing water main break are frustrated with city's outreach
Some Kingsessing residents are looking for the city's help to recover after their homes were flooded last week in a massive water main break.
It took Lahla Amar days to stop shaking and get her "nerves together" after being rescued from her home in Philadelphia's Kingsessing neighborhood last week, as water gushed in from a city-owned water main beneath her street. She woke up Wednesday while it was still dark outside to pray, and saw a light shining in her window. It was the Fire Department, coming to get her out.
"It was ice cold and it was raging," Amar said, remembering walking through freezing cold, knee-deep water to shelter in a SEPTA bus. "It was coming like a river down here."
Amar has been living with her daughter since the flood, because her home no longer has heat or running water. Her basement flooded up to the ceiling, she said, ruining her hot water heater and oil heating unit — which she estimates will cost thousands of dollars to replace. She also lost clothes, items belonging to her adult children, and an antique refrigerator. She came back Monday with her son-in-law to gather clothing and other essentials in grocery bags.
"We're just trying to make it, trying to live from day to day with the assistance of family," she said. "I don't know of any programs that will give us money to buy food or shelter or anything."
Amar is among the residents still struggling to recover after their homes were flooded last week when one of the city's largest and oldest water mains broke, sending roughly eight million gallons of water rushing onto residential streets. Several people were rescued, and about a dozen households reported water in their basements, with officials still canvassing for properties that may have been missed.
It's unclear how many people are still displaced, as only one person has reached out to the city requesting housing assistance, according to Brian Rademaekers, a spokesperson with the Water Department. The department expects to finish replacing the house and water heaters in the nine homes that lost them early this week. For damage to cars or personal property not covered by insurance, residents can file a claim against the city.
Amar, a senior, is frustrated because that kind of information has been hard to come by. She said Monday that no one had reached out to her about where she can stay, how she can get utilities restored to her home or replace damaged belongings. She called the city's 311 service, and said she heard there were no resources specifically for victims of the flood.
"There needs to be some communication telling us what to do and where to go to get some relief," she said.
The Water Department distributed letters with information about the department's response and a Q&A about the claims process to 250 properties surrounding the break site, Rademaekers said.
But some residents waited for help as temperatures dipped below freezing.
Michael Hales, a truck driver who lives a few doors down from Amar, was using two space heaters and his gas stove to warm his rowhouse on 56th Street Monday — after the flood took out his furnace. He said city staff and contractors pumped 3.5 feet of water out of his basement, dried it with blowers over the weekend, and indicated someone would be back to replace the furnace.
"From that point, we haven't heard or seen anybody," he said Monday.
City staff completed the work Tuesday afternoon, Hales said.
"All my systems are a go," he wrote in a text message. "They all did a wonderful job."
A staff member at Mango and August Real Estate on the corner of 56th Street and Chester Avenue said Monday that water got into the business' basement, but that damage was minor since city staff pumped the water out.
John Muff, another resident of 56th Street, had water in his basement, but his heat stayed on. He lost water service the day of the break, but it was restored the same day. He did lose personal possessions, but he's not focused on that.
"You can replace material," he said. "You can't replace people."
It could be months before the main is repaired. As of Monday, 56th street was largely blocked off between Warrington and Chester avenues, and a water department crew was investigating the exposed main in a gaping hole. The streets were largely dry, but gravel and debris, carried by the raging waters last week, swirled around the tires of parked cars. An open door to a basement unit revealed a jumble of mud-coated belongings and a large pile of dirt inside. Rademaekers said water service that was lost as a result of the main break has been restored — and any lingering outages, like Amar's, are isolated issues.
Congressmembers Dwight Evans and Mary Gay Scanlon are calling on Gov. Tom Wolf to coordinate a swift response to the main break. They wrote a letter to Wolf Friday, asking him to "consider invoking all necessary state and local tools," including declaring a disaster emergency, to help the city repair the infrastructure and to provide assistance to households and businesses. The Representatives said they are also ready to support requests for an emergency or major disaster declaration at the federal level, to facilitate support from FEMA.
"The administration appreciates the representatives' outreach on behalf of the community, which is undoubtedly undergoing a terrible ordeal," said Elizabeth Rementer, the governor's press secretary, in an emailed statement. "We're reviewing the circumstances and in touch with the city's Office of Emergency Management to determine appropriate steps."
The offices of City Councilmember Jamie Gauthier and State Rep. Rick Krajewski, who both represent West Philly, are gathering contact information from people willing to help the residents affected by the flood.
Councilmember Gauthier has been to the area several times to speak with residents and learn about their needs, said Stephanie Browne, Gauthier's director of communications, in an email Monday.
"Our office has relayed information that we gathered during these conversations to the Kenney Administration, who gave us their word they'll get on it," Browne wrote. "We continue to monitor the situation."
The city experiences hundreds of water main breaks per year. One in Queen Village last July is not scheduled to be fixed until April, a timeline that has devastated businesses in the area.
The four-foot transmission main that broke in Kingsessing last week was over 100 years old — older than the city's average water pipe and toward the end of its expected life span. Rademaekers, with the water department, told PlanPhilly last month officials expect to get 100 to 120 years out of a water main. More than 800 miles of the city's mains are over a century old.
The Water Department has a target of replacing 40 miles worth of old water mains per year. But so far, it is nowhere near the goal. It replaced on average just over 17 miles of mains per year between 2000 and 2019, according to Rademaekers. That's less than 1% of the 3,100 miles of water mains citywide.
The Water Department plans to schedule a community meeting about the Kingsessing main break, to update the neighborhood on the status of repairs and answer questions, Rademaekers said.
Rademaekers encourages property or vehicle owners and residents who have not yet spoken to a water department representative and experienced water damage or are without water service to call 215-685-6300, rather than 311. The city's Risk Management claims representatives can help residents with potential damage claims, which officials say are usually paid "shortly" after the loss. If displaced residents are unable to stay with friends or family, they can submit a hotel bill for payment as part of a claim.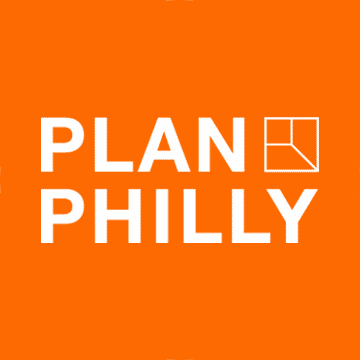 WHYY is your source for fact-based, in-depth journalism and information. As a nonprofit organization, we rely on financial support from readers like you. Please give today.