Remembering my Uncle Stephen McFadden, the SEPTA conductor who was slick with words
Stephen McFadden was loved by so many, but to me, he was simply my Uncle Stephen.
Stephen McFadden was loved by so many, but to me, he was simply my Uncle Stephen — a man who was proud of my accomplishments, a rapper who was slick with words and a SEPTA Regional Rail conductor who enjoyed his job. Uncle Stephen died on April 30, 2020, of complications related to COVID-19, one of seven employees lost to the coronavirus.
My uncle was born on July 2, 1968, to his loving parents — my grandparents — Helen Lewis and Samuel McFadden, in West Philadelphia. He was the fourth of five siblings and father to one son, Paris Lane.
Growing up, Uncle Stephen's nickname was "Bones" because he was so skinny.
But his big brother, Tony, made sure to keep him active in sports so that no one would pick on him. Tony recalls that Stephen was sensitive as a kid. He also taught Stephen how to dance the cha-cha-cha at a young age. After Tony came home from the military, he wanted to make sure that his brother received a good education, so he paid for Stephen to attend Temple University's Institute of Real Estate.
Although Uncle Stephen had four siblings, he grew up with a best friend who was more like an adopted brother. Basil Scrivens, who we call "Little Chris," told me that he would go over to Stephen's house all the time.
"I came over one day and kept coming back. Ms. Helen welcomed me. And Stephen and I did everything together," he said.
Little Chris wanted to be just like Stephen, who had a paper route and a reputation for being responsible and reliable. Little Chris emulated him in a decision to play the clarinet and the two were unstoppable in the game of football. But the standout memory between them was their rap duo Spic and Span. As soon as their parents left the house, they would try their best to cut and scratch.
The passion for rap continued through his adult life. My uncle was a rapper who was slick with words. His rap name was Easy Money The Mac and had two records: "I Got Class" and "I Can Turn It Out."
My uncle loved his mother dearly — he was the ultimate momma's boy. After she passed, he celebrated her birthday every single year by having a juicy steak at Ruth Chris Steakhouse. He loved to celebrate his birthday, sometimes on different days, and his go-to spot was usually Ruth Chris. Sometimes he would mix it up and go to Fogo De Chão Brazilian Steakhouse or Morton's Steakhouse to celebrate his four siblings, 12 nieces and nephew's birthdays and seven great nieces and nephews. We didn't need to be there for him to celebrate —a habit that always made my family laugh.
Uncle Stephen was a big sports fanatic. He would often go to games with friends and coworkers to cheer on his favorite teams — the Phillies and 49ers. He would go to as many games as he could and no matter how long the game was running, he would stay to see the final score.
Family gatherings, though, are where I made my fondest memories of Uncle Stephen.
You could always tell when he had arrived — his infectious laugh would roar through the house and his bright smile would light up the room.
He was the jokester of the family and could make everyone in his path laugh. Any and all topics could be fodder for his wit. At our last family gathering, I took pride in making sure he had all of the food and desert his appetite could take. It was a generous appetite.
"Hey Hey! What desert did your Aunt make? Oh, the sweet potato pie? Get me a piece of that and don't be stingy!" That was Uncle Stephen. Sweet potato pie was one of his favorite desserts and it was needed at every family gathering — no exceptions.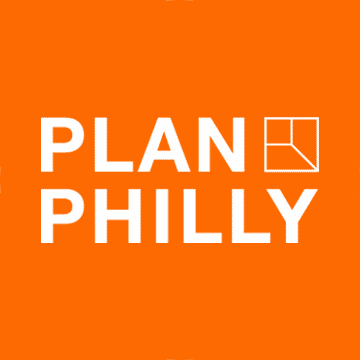 But it was Christmas when Uncle Stephen's deep generosity would shine. We would call him Black Santa because he would come in on Christmas Day with big bags of gifts for the children in the family.
Uncle Stephen was godfather to my cousins Devon and Chelsea. Chelsea and him shared a special bond. Though he loved all of his nieces and nephews, he treated Chelsea as if she was his own daughter. "Although Uncle Stephen was stern, he was also motivating and I got my business mindset from him," Chelsea recalled after her godfather's death. She will always be grateful for the strong values he instilled in her, she said.
Uncle Stephen had so many cousins, but he was close to two on his mother's side.
One year, he traveled to South Carolina, where his parents were from, with his first cousin Kevin Guile. The two stopped into a sandwich shop and the waiter came over to let them know about the selection of bread they had, but he couldn't understand Stephen or Kevin's accents. With the most southern accent they could muster, the two ordered their sandwiches on sweet wheat bread — even 20 years later, Kevin would whisper the words "Sweet wheat" to Stephen and the two would share a hearty laugh.
Henry Mann, Stephen's cousin from Connecticut, remembered the many times he would see Stephen during family gatherings, no matter what the circumstances were. He said Stephen always had a way to transform your smile into a laugh, and your frown into a smile. That is what he will remember about his cousin — the many laughs, the get-togethers and the love of family.
Joy McFadden is the niece of Stephen McFadden. Joy also is an associate media instructor with WHYY in the education department.
WHYY is your source for fact-based, in-depth journalism and information. As a nonprofit organization, we rely on financial support from readers like you. Please give today.