Remains of St. Katharine Drexel at new home in Philadelphia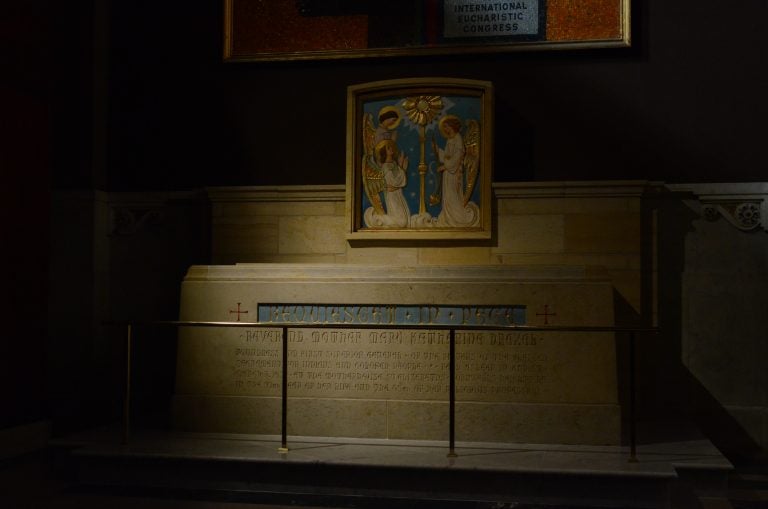 The shrine of a Philadelphia saint has opened in its new home.
St. Katharine Drexel's remains had been in the motherhouse of the Catholic order she founded in Bensalem. But the Sisters of the Blessed Sacrament sold that building and moved Drexel to the Cathedral of Saints Peter and Paul in Center City.
Sister Donna Breslin of the order says the shrine was moved piece by piece.
"It's just amazing to see how all these pieces were taken apart and then reconstructed here at the cathedral. It is exactly the same. I would have thought I was walking into the motherhouse crypt," she said.
Father Dennis Gill, pastor of the cathedral, says the saint's remains were placed near an altar donated by the Drexel family in the late 19th century.
"Doesn't it look like the tomb has always been here? As if to say it's the most fitting and appropriate place for our Saint Katherine Drexel?" he asked.
The move was financed by a donation from the Connelly Foundation. It provided a grant of $250,000 to cover the removal, transfer and reconstruction of the tomb as well as the cost to underwrite a television documentary, new in-school lesson plans, a new website and social media platforms.
While the new shrine is open, the public is invited to a celebration of the move November 18.