Recovering America's Wildlife Act: Conservationists' hope for species at risk
Bipartisan Senate legislation proposes $1.3B annually for tailored projects that work to sustain the health of fish, wildlife, and their habitats.
Listen
1:55
Piping plover. Atlantic sturgeon. American shad. Red knot. Horseshoe crab. Bog turtle. These are just some of the thousands of depleting species in this region that conservationists are working to preserve.
The work is costly, however, so local conservationists are hoping Congress will pass proposed legislation that would approve billions of dollars in new funding for states, territories, and tribal nations to manage wildlife recovery work.
The bipartisan Recovering America's Wildlife Act — sponsored by U.S. Sens. Martin Heinrich, a New Mexico Democrat, and Roy Blunt, a Missouri Republican — proposes financial support for on-the-ground, locally driven, science-based projects that work to sustain the health of fish, wildlife, and their habitats.
The legislation would allow states to tailor conservation strategies to meet their individual needs, and support local volunteers who best understand the issues in their backyards.
"This funding would allow conservation organizations, state wildlife agencies, to remove dams to let shad get back upstream. It would allow us to rebuild the beaches that the horseshoe crabs need to spawn on, that the migratory birds need as a stopover on their migration to the Arctic,"  said Tim Dillingham, executive director of the American Littoral Society in Highlands, New Jersey, which has been part of a national coalition of conservationists calling on legislators to support the bill.
"It would allow us to protect and restore salt marshes that some birds rely on, and it would allow us to do things like protect grasslands and farmlands, where many of the songbirds that are disappearing live and eat for their existence," Dillingham said.
Proponents of the bill also say it would support the outdoor recreation economy, which contributes $887 billion to the national economy annually, creates 7.6 million direct jobs, and generates $124.5 billion in federal, state, and local tax revenue, according to the Outdoor Industry Association.
If passed as written, the bill would provide $1.3 billion annually for states, tribes, and territories to protect more than 12,000 species of wildlife and plants identified as "species of greatest conservation need" — species that are not yet endangered but are at risk.
The legislation would provide tribal nations $97.5 million annually to fund proactive wildlife conservation efforts on roughly 140 million acres.
Pennsylvania would receive $22 million annually, compared to the $1.5 million in federal funding it currently collects. Delaware would receive $12 million annually, compared to the $555,081 federal state wildlife grant it most recently obtained. And New Jersey, which currently collects about $1 million annually in federal grants for wildlife conservation, would receive $15 million if the legislation were to pass.
In total, it would result in $14 billion in direct mandatory spending over a 10-year period. The bill's sponsors propose that the funding would come from revenue collected in enforcement actions against those who violate environmental regulations.
Though the legislation would significantly boost federal money for wildlife conservation, it would also distance federal involvement in wildlife management in favor of a state and local approach to conservation. The funding would help states enact their Wildlife Action Plans, congressionally mandated actions that identify strategies to restore species of greatest conservation need.
Proponents of the legislation argue that existing federal funding is insufficient and fails to provide the resources required to meet conservation needs outlined in the action plans.
Drexel University's Academy of Natural Sciences regularly pursues funding from groups like the Nature Conservancy, as well as state agencies, to support its restoration and conservation work. But these institutions have limited funds, said David Keller, head of the fisheries department at the Academy of Natural Sciences within the Patrick Center for Environmental Research.
"Although there are many species that are listed under the species of greatest conservation need, they only have so much funding — and they typically can only focus on the endangered species. They don't have too much funding available or time to focus on the threatened and  candidate kind of species that are out there," Keller said.
"And [the legislation] would really go a long way at allowing those agencies to start to focus on not just the worst of the worst, not just the fish that are really in a bad spot, but also some of those fish species that they want to keep from becoming endangered, keep from becoming threatened species."
The legislation aims to keep species off the Endangered Species Act list by focusing the funding on those that are not yet endangered, but are vulnerable.
Twelve thousand-plus species of wildlife and plants are identified as "species of greatest conservation need." More than one-third of all wildlife, fish, and plant species face heightened risk of extinction due to threats such as fragmented and degraded habitats, invasive species, diseases, pollution, wildfires, droughts, heatwaves, flooding, and hurricanes.
In September, the Fish and Wildlife Service proposed to remove 23 species from the Endangered Species Act list because of extinction.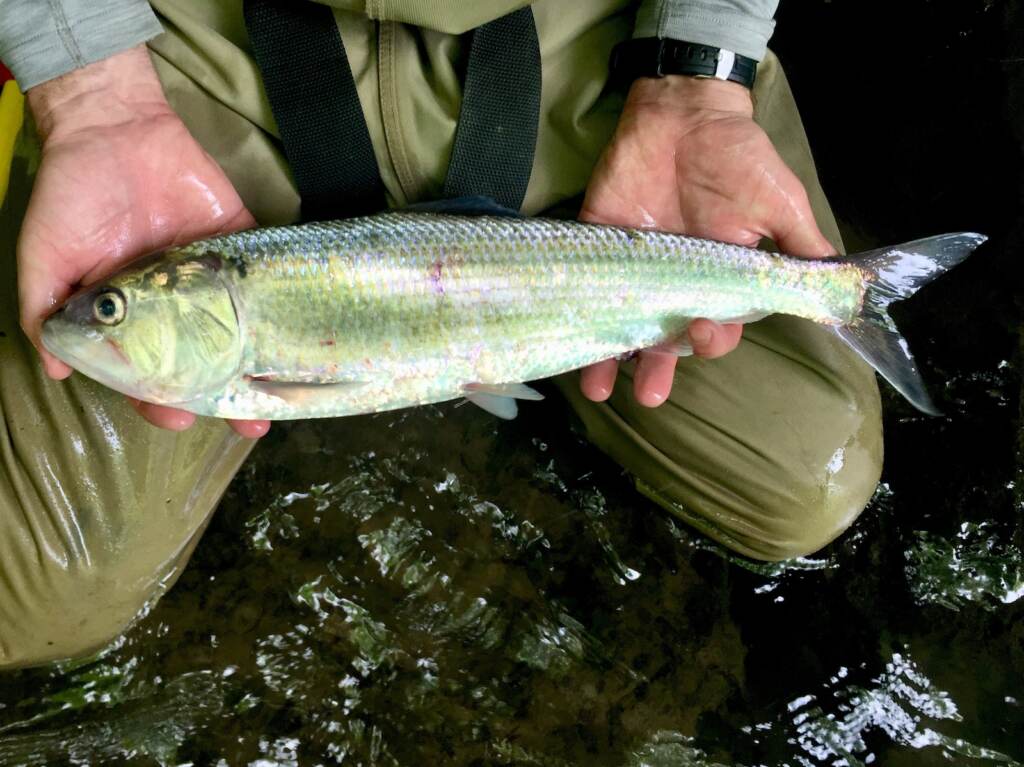 "Once they are endangered, it's really hard to bring them back," said Eileen Murphy, vice president of government relations at the New Jersey Audubon Society, a group that has been campaigning legislators to support the bill.
"An analogy that we like to use is the health care system. You don't want to wait until you are in the emergency room to start paying attention to your health. You want to do the preventive approach to prevent you from going to the emergency room," Murphy said. "So what this act does is it's preventing species from reaching the emergency room status, which is at the endangered status. Protect them now so that they don't get listed on the endangered list."
The bill also would accelerate the recovery of 1,600 species already listed as threatened or endangered under the Endangered Species Act.
It also would provide incentives to private landowners to help conserve and recover species. Regulations would reduce as species recover, and tighten as species decline.
The legislation has 32 sponsors and cosponsors, and is backed by more than 60 tribes and 1,500 organizations representing state fish and wildlife agencies, sportsmen and women, conservation groups, and industry associations and businesses.
Though the measure has significant backing, concerns have been raised that the recommended funding source — dollars from environmental penalties —- might not be stable enough to support it.
In a Committee on Environment and Public Works hearing last month, lawmakers, including committee chairman Sen. Tom Carper of Delaware, voiced that same concern.
"As drafted, the legislation identifies a funding source that may not be reliable or fully pay for the bill's spending," Carper said. He added, however, "As our colleagues have often heard me say, things that are worth having are worth paying for. This wildlife funding legislation is definitely worth having and worth paying for."
What would the legislation do locally?
Hunter Lott, co-director of Brandywine Shad 2020 in Delaware, is one of several local conservationists who signed a letter to Carper urging him to support the legislation.
The group has been working to restore American shad along the Brandywine River. Organized in 2018 with the financial backing of the University of Delaware, the Brandywine Conservancy, and Hagley Library, Brandywine Shad 2020 has raised about $1.5 million from the National Fish and Wildlife Foundation and the state of Delaware.
Author John McPhee called American shad "America's founding fish." Early writings suggest the fish were used as sustenance for Native Americans, and for European settlers in this region, before William Penn arrived in 1682, Lott said.
Once one of the largest fisheries on the Eastern Seaboard, Atlantic shad migrate into the fresh waters from the ocean to spawn in the spring. The fish were once so abundant that people metaphorically said they could walk across the river on their backs, or scoop them up in a frying pan. But the shad have declined due to threats such as habitat loss and pollution.
"The species would have thrived for millennia here along the Brandywine. They arrive every spring, and they spawn in the fresh water in upstate Delaware and all the way into mid-Pennsylvania," Lott said. "And they were there forever until the colonists arrived and began to build their dams across the Brandywine, starting with Samuel Kirk in 1720, who built the first bank-to-bank dam, which prohibited the shad from that day on from swimming upstream."
Brandywine Shad has begun preliminary work to take dams down. When one was removed in November 2019, the group saw positive results.
"We all held our breath when the dam came out. And sure as you're born, they just swam upstream past dam number one and spawned in great numbers just below the fresh water and dam number two," Lott said.
If the Recovering America's Wildlife Act were to pass, Lott said, it would benefit the organization's conducting this kind of expensive conservation work.
"Not only will the new legislation increase the possibility of species survival, but when you take dams out of a river, it not only improves riverine habitat, but it lures back all the creatures that were there before you built the dam," Lott said. "So you'll see river otters, and you'll see increased numbers of osprey and bald eagles who are fishing for the prey that swim in greater numbers up the river."
In the Philadelphia area, the Academy of Natural Sciences has also been working to restore  American shad in the Delaware River basin, as well as bridle shiner, ironcolor shiner, Atlantic sturgeon, and shortnose sturgeon.
Designated as a species of greatest conservation need in Pennsylvania, bridle shiner have declined in their occurrence because of introductions of new fish species, channelization, dredging, and the removal of backwater habitats. Today, they're restricted to just a few areas in the river basin.
Work at the Academy of Natural Sciences initiated and led by Dr. Rich Horwitz has surveyed the bridle shiner to find out where the species occurs.
Drexel's Keller said the Recovering America's Wildlife Act would allow institutions like his to collaborate with state agencies to assess species of greatest conservation need, and create restoration and conservation.
"You want to leave the resource that you were given or that we inherited, we want to leave that in a better condition or make sure it's here for future generations so that they can appreciate it," he said.
The New Jersey Audubon Society's Murphy said the legislation could help protect habitats of species like bog turtles, designated as a species of greatest conservation need in New Jersey.
"This is a species that was numerous in New Jersey, and due to development and habitat fragmentation, its numbers just dwindled," Murphy said.
"What you want is biodiversity, which is why invasive species are so troublesome. They often come in and take over, and existing native species then are pushed out. The bog turtle is one of those species that gets pushed out when you have invasive species, when you have fragmentation, when you have habitat destruction," Murphy said.
The American Littoral Society has been working to protect the habitat of the iconic wildlife of the Delaware Bay, such as migratory red knots and horseshoe crabs — both species of greatest conservation need in New Jersey. The work has involved building beaches, building sand dunes, and restoring and building oyster reefs to ensure the species have the necessary habitats to prevent extinction.
The society's Dillingham said the results of that work demonstrate how important the Recovering America's Wildlife Act is.
"That's the really uplifting part of the work that we've seen as we've rebuilt these beaches, they've become more successful at supporting horseshoe crabs spawning, and that's brought more of the threatened, endangered migratory birds to feed on those beaches," he said. "And they've gotten healthier and been able to more effectively make their way on their journey up and down the coast."
The Recovering America's Wildlife Act would benefit species in New Jersey because it would give the state more funding to hire more staff and write contracts, Murphy said, adding that it would help create well-paying jobs in the state.
"It's not minimum wage jobs, but good sustainable jobs … So it's really a win-win for everyone. It's a win for wildlife. It's a win for land preservation and stewardship and a win for the economy," she said.
Dillingham agreed that there are many reasons why the general public should be as invested in the legislation as the conservationists are.
"We don't see the bees that pollinate the trees. But I think we appreciate them all in the spring, and we appreciate Jersey peaches and other flowering fruits that come because the bees are making their way," he said. "I don't think anybody is not moved by seeing a flight of geese overhead. And we love the idea of going fishing in the Delaware and along the shore. Having that wildlife in our lives requires us to take care of it, to steward it appropriately, and this bill will give us the resources to do that."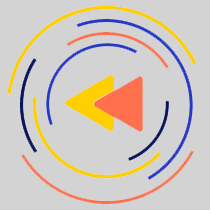 Saturdays just got more interesting.
WHYY is your source for fact-based, in-depth journalism and information. As a nonprofit organization, we rely on financial support from readers like you. Please give today.