Real NEastate: Finding a home in the Northeast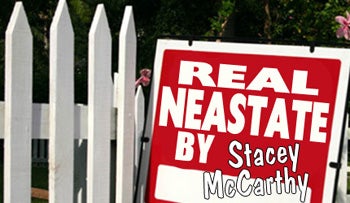 Q: My fiance and I are getting married this summer so we're looking to buy a home in the Northeast. We're not sure exactly which neighborhood we want to live in yet, but it looks like our choices are limited to Mayfair and Homesburg right now. Is there any reason to hope that prices will go down in Morrell Park or Parkwood? We were thinking we should wait until that happens.
A: No one knows for certain what will happen to house values in the Northeast. Will they go up or down, or stay the same? They have already gone down a little, but not much compared to many other parts of the country.
Home sale activity in this area historically picks up in the spring. So, there's no reason to expect home sellers who are reasonably priced in today's market to reduce their prices now when homes are selling. Indicators currently point to no immediate decline in home sale prices in the Northeast, however, current economic conditions and job loss may have an impact in the future. It's hard to predict if home values will decline or increase and exactly how much if they do either.
If you are first-time buyers with good credit and stable income, I wouldn't wait that long. It is a buyer's market and now really is a good time to buy a home. In addition to interest rates being at record lows, the Federal Reserve is doing its best to make mortgage loans available. Take advantage of the $8,000 first-time home-buyers' tax credit offered in the American Recovery and Reinvestment Act that will only be good until December 1, 2009.
If you decide to buy now, make decisions within your budget based on your most desired home feature. If location is most important, you can try to find a home in Morrell Park or Parkwood that is priced well, but needs work. If condition is most important to you, you can find a home that's been remodeled in Mayfair or Holmesburg. If price is the most important, tell your agent your budget and search for a home in all areas and conditions that meet your bottom line.
If you plan on waiting until next year, there are economic factors to consider. The average price may not change at all, or it may go up in Northeast Philadelphia. Your best case scenario is that home prices do fall into your desired price range, however, there may be a rise in the interest rate that would raise your monthly payment. And the $8,000 tax-credit will be gone. Consider all the pros and cons and weigh your options carefully.
Stacey McCarthy is a real estate agent with the McCarthy Group of Keller Williams. Her Real NEastate column appears every Wednesday on NEastPhilly.com. See others here.