PWD gets earful at Council hearing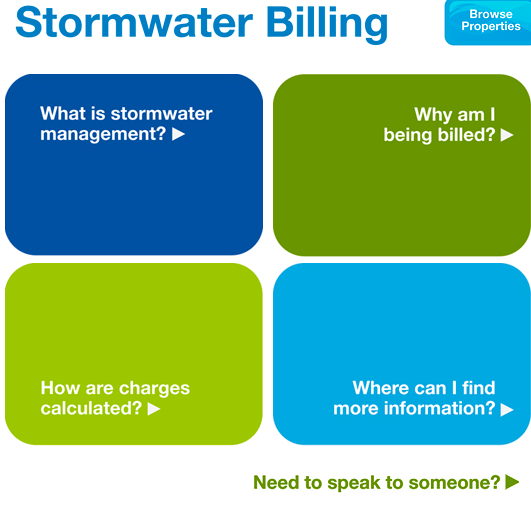 On Tuesday, City Council's Committee on Transportation and Public Utilities heard from the public about the Philadelphia Water Department's new stormwater runoff fees paid by independent business owners and other non-residential customers.
Before July 2010, a non-resident's stormwater fees were based on the size of their water meter, though water usage and stormwater runoff are unrelated. Under the new system, these non-residential customers, which include schools, non-profits, small businesses, corporations and other entities, pay based on their "footprint," which is determined by the square footage and percentage of hard surfaces of their property.
These new stormwater fees are being phased in over a period of four years, so the bills that non-residents receive currently are partially based on water meter size, and partially on the property footprint — though once the phasing is complete, it will be based completely on their footprint. In other words, a skyscraper and a parking lot with the same acreage would pay the same amount of stormwater fees.
Upon confirming this at yesterday's hearing, Councilman Curtis Jones, Jr. said, "And that makes sense … to who?" Business owners then erupted in applause. Some business owners argue that they didn't get enough notice of the changing fees, nor did PWD explain the purpose of the fees well enough. "We're not disputing that we can do a better job," said PWD spokeswoman Joanne Dahme at the hearing. "And it's always a challenge getting customers to pay attention to something … particularly when it's not in place yet."
Dahme said the PWD held 10 public meetings prior to the fees going into place, which more than 1,000 commercial customers attended. Jeff Allen, co-chairman of the Unified Business Owners Association of Philadelphia, which formed in response to the fees, said he understood the need for tax increases, but that his business' stormwater fees increased from $100 to $1,300 a month. "I said to my wife in a panic … I can't afford to stay in the city of Philadelphia anymore," said Allen. "It's killing me."
Allen said that 79,000 businesses were affected by the stormwater fees, and 1,000 companies received "unfair" increases. Dahme admitted that some businesses were seeing significant increases, but said that others were enjoying significant decreases. Also, she said, "When we look at out customers overall … about 60 percent of our customers are seeing either no change, a real small change or a change within $500 of increase over the year."
Dahme told PlanPhilly later that businesses and other non-residential customers that have seen increased fees under the new system were underpaying previously: "They weren't paying what their contribution was to the system."
Read more about PWD's stormwater runoff fees on their website.
Contact the reporter at hmotterbein@planphilly.com
WHYY is your source for fact-based, in-depth journalism and information. As a nonprofit organization, we rely on financial support from readers like you. Please give today.