Push to end disenfranchisement for N.J. inmates moving ahead
An "ambitious" bill restoring voting rights to tens of thousands of current and former inmates in New Jersey is moving slowly through the state Legislature.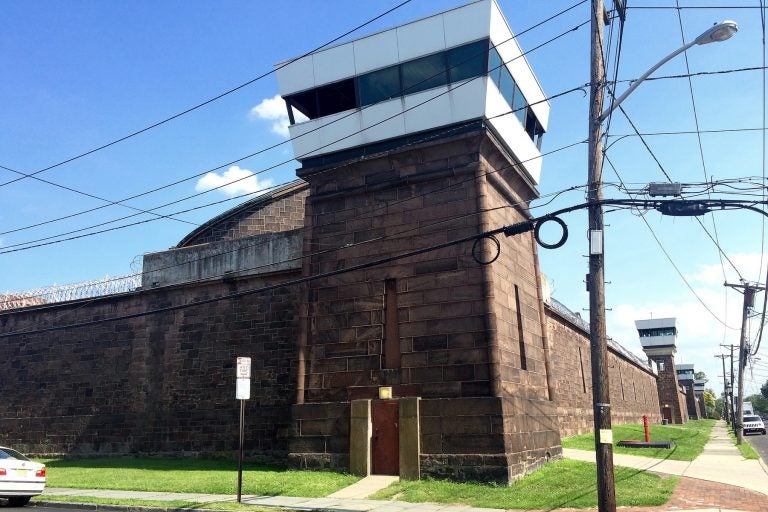 An "ambitious" bill restoring voting rights to tens of thousands of current and former inmates in New Jersey is moving slowly through the state Legislature.
Lawmakers in the Senate and Assembly may hold hearings to discuss the measure before the end of the year, but there's a chance they won't happen until after the New Year.
"There's lots of energy around this bill. We're really hopeful about its success and that it will be passed," said Ryan Haygood, CEO of the New Jersey Institute for Social Justice, one of roughly 100 groups pushing lawmakers to pass the legislation.
Under the measure, people serving prison time for any felony conviction, as well as those on parole and probation for a felony offense, would have the right to vote.
If passed, New Jersey would join Vermont and Maine, the only two states in the country that don't restrict the voting rights of convicted felons in any way.
It's estimated the bill would restore voting rights to 100,000 people, which could make a big difference in some elections, especially in races for governor or other statewide offices.
"Elections are won by very close margins," said Haygood. "It's not the case, often, that elections are decided by landslides."
Earlier this month, Democrat Andy Kim, a first-time candidate, defeated Republican U.S. Rep. Tom MacArthur in the state's 3rd Congressional District. Fewer than 4,000 votes, under 1 percent, separated the two.
Opponents of the bill say those who break the law should lose the right to shape the law – either directly by voting on ballot initiatives or indirectly by voting for political candidates – while they are incarcerated or on parole or probation.
"We don't let everybody vote. We don't let children vote, we don't let noncitizens vote, we don't let people who are mentally incompetent vote," said Roger Clegg, president and general counsel for the Center for Equal Opportunity, a conservative think-tank in Washington, D.C.
"The common denominator there is that we require people to meet certain minimum objective standards of responsibility and commitment to our laws before they're entrusted with a role in the solemn enterprise of self-government."
Clegg said former inmates shouldn't be disenfranchised indefinitely, but they also shouldn't regain the right to vote automatically.
When it comes to voting rights for inmates in the Delaware Valley, New Jersey sits somewhere in between Pennsylvania and Delaware.
In Pennsylvania, inmates regain their right to vote upon release.
Similar to Amendment 4, passed this month by voters in Florida, most former inmates in Delaware can't vote until they've completed probation and parole. The law doesn't apply to those convicted of murder, manslaughter, sex offenses, or violations of the public trust.
The United States is "out of line" with most industrialized nations around the world, said Marc Mauer, executive director of The Sentencing Project, a research and advocacy center in Washington, D.C.
"Roughly half of those nations don't have any disenfranchisement at all. Of those that have a period of disenfranchisement, it's almost always limited solely to the period of time that person is in prison," he said.
WHYY is your source for fact-based, in-depth journalism and information. As a nonprofit organization, we rely on financial support from readers like you. Please give today.