Prosecutors drill into evidence of bribery in Bobby Henon corruption trial
Philly Councilmember Henon held a $70,000/yr job with Local 98. Federal prosecutors need jurors to decide if he worked for that salary or took it as a bribe.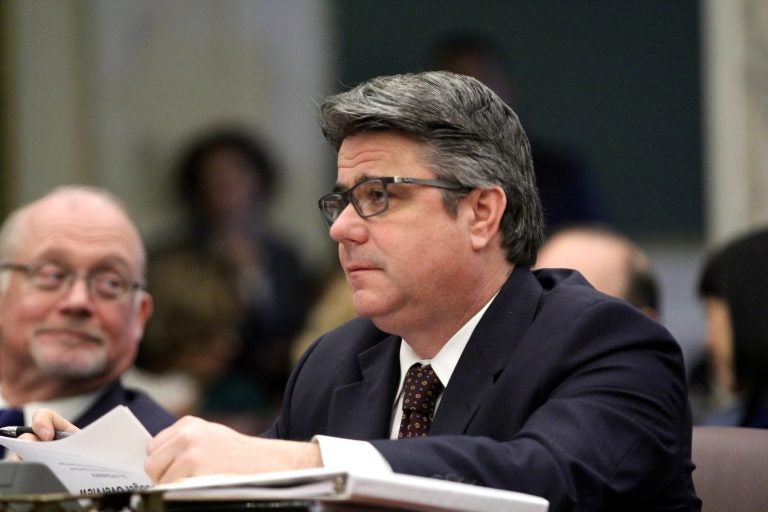 As the monthlong federal corruption trial of Councilmember Bobby Henon and union leader Johnny "Doc" Dougherty moves toward its final week, the prosecution is returning to a key question jurors must decide.
Was Henon's $70,000-a-year position with Dougherty's union, Local 98 of the International Brotherhood of Electrical Workers, a no-show job and a bribe for Henon to hold City Council hearings, support legislation, hold meetings in his council office and take other official actions as directed by Dougherty? Or did he actually earn his salary by performing work for the union?
On the first day of the trial, Henon's defense attorney Brian McMonagle listed off a number of tasks and responsibilities he said Henon handled as a Local 98 staffer. The work included appearances at public events on the union's behalf and membership on the boards of business and community organizations.
McMonagle also pointed out that city law allows councilmembers to hold outside jobs and that several other members have reported other sources of income in addition to their $130,000-a-year council salaries.
This morning Assistant U.S. Attorney Bea Witzleben sought to demolish McMonagle's argument. She asked FBI Special Agent Jason Blake about the federal bureau's search for evidence that Henon had done any work for Local 98 in 2015 or 2016, when he was allegedly being bribed by Dougherty.
In August 2016, Blake and other agents executed search warrants on Local 98's offices in two buildings on Spring Garden Street in Philadelphia. They found no office with Henon's name on the door, no desks assigned to him, and no reports or memoranda by Henon, Blake said.
"Any written work product [by Henon] of any kind in all that searching?" Witzleben asked.
"No," Blake said.
The agents also did not find any evidence that Henon was working as an electrician, as he claimed in financial disclosure forms the state requires councilmembers to fill out every year, Blake said.
Henon had been an electrician earlier in his career until he was hired by the union, where he rose to the position of political director under Dougherty.
After he was elected to council in 2011, Henon took a pay cut from Local 98 and was reassigned to an untitled position, according to records presented during the trial. Union filings with the U.S. Department of Labor describe his position simply as "office."
Witzleben asked Blake about a subsequent grand jury subpoena of Local 98 that asked the union to provide any of a range of specific records — including job descriptions, PowerPoint presentations, videos, correspondence, meeting notes, and drafts of work — showing evidence of Henon performing work.
"Did they find anything at all in any of those categories … that the subpoena required?" she asked.
"No," Blake said.
An unpaid bill for windows
The jury also heard on Tuesday what were apparently the final bits of testimony related to windows installed at the Northeast Philadelphia home of Courtney Voss, Henon's chief of staff, allegedly as a bribe. Henon and Voss were in a romantic relationship at the time.
Prosecutors allege that Joseph Ashdale, head of the local glaziers union representing window installers and former board chair at the Philadelphia Parking Authority, paid for Voss' window glass in exchange for Henon's help quashing a proposed audit of the agency.
Ashdale, who is not charged, was heard on a wiretapped call saying his union would pay for the glass and Voss could pay the installation costs.
However, Matt Trzaska, an official at Ashdale's union, IUPAT District Council 21, said he was surprised when he received a $3,105 invoice for the window glass. He told Ashdale, who consulted with the union's lawyer and said DC 21 actually would not be able to pay the bill.
Pat McIntyre, a window company owner whose workers delivered the glass to Voss' home, said he kept sending bills to the union for more than a year before finally calling Henon at his council office. Henon told him Voss didn't have much money but would pay him eventually, McIntyre said.
She sent two cashier's checks for $100 each, and finally paid the remainder in cash about two and a half years after the windows had been delivered.
Many sought Dougherty's advice
Much of Wednesday's testimony focused on the charges that Ashdale bribed Henon, a matter that does not involve Dougherty or Local 98. However, one of Dougherty's attorneys, Terence Grugan, also had an opportunity to spend several minutes defending his client's interactions with Henon.
While questioning Blake, Grugan rapidly presented several phone calls and texts recorded by the FBI between Dougherty and a variety of people other than Henon, including former Philadelphia mayor and Pennsylvania governor Ed Rendell.
Grugan appeared to be trying to demonstrate that Dougherty's frequent instructions to Henon were par for the course for the labor leader rather than evidence he had corrupted the councilmember.
"Is it fair to say that often people went to John Dougherty for advice?" Grugan asked.
"There was advice given back and forth," agreed Blake, who conducted many of the wiretaps and reviewed their contents.
Grugan briefly quoted the calls and messages but did not play any of them in court. He said Rendell had called Dougherty in May 2016 on behalf of the director of the Philadelphia Film Society, which wanted to encourage the production of movies in Philadelphia rather than New York.
"We need muscle," Rendell said on the call, according to Grugan. "Not muscle like a fight, but political muscle."
The lawyer listed calls and texts from Deputy Mayor for Labor (and one-time consultant for Local 98) Rich Lazer, who thanked Dougherty for giving unspecified advice. A project manager for Princeton University told him, "I need your advice and guidance." Chris Bartlett, executive director of the William Way Community Center, texted Dougherty in 2017, saying "I need your advice."
Similar statements and messages were made by Democratic State Rep. John Galloway, Allegheny County District Attorney Stephen Zappala, former Republican State Rep. Nick Miccarelli, a stagehands union member, and a campaign manager for gubernatorial candidate Katie McGinty, Grugan said.
The trial is taking place two years after federal prosecutors brought a sprawling 116-count indictment against Henon, Dougherty, and several people with ties to Local 98. The charges have been split into two trials, with the current case focusing on the bribery charges against Henon and Dougherty. It is expected to last one to two more weeks.
Disclosure: The Electricians Union Local 98 represents engineers, camera personnel, editors, audio and maintenance techs at WHYY.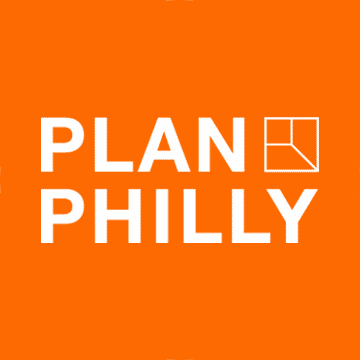 WHYY is your source for fact-based, in-depth journalism and information. As a nonprofit organization, we rely on financial support from readers like you. Please give today.