Promised jobs, North Philly community backs Beury redevelopment on N. Broad
The community benefits agreement marks a first for Shift Capital.
North Philadelphia real estate developer SHIFT Capital and a coalition of area community groups signed a community benefits agreement promising construction jobs and affordable housing in exchange for support of an apartment complex to rise next to the Beury Building on North Broad Street.
The coalition, Broad-Germantown-Erie Collaborative, got its start in 2019, with a goal to promote economic opportunities for residents and local businesses.
"With SHIFT and BGEC working together to bring resources to the residents who live around the Beury Building, we can make a difference," said Cynthia Barnes, leader of the registered community organization Nicetown-Tioga Improvement Team, one of the coalition members.
SHIFT Capital's promise to provide $150,000 for job training for local residents feels especially significant to Barnes, a longtime area resident.
"I'm excited because this means you're giving people an opportunity for a career, not just one job," she said.
The proposed 101,000-square-foot, mixed-use complex at 3709 North Broad Street will replace a small Checkers restaurant that will be demolished. It's right next door to The Beury Building, the original home of The National Bank of North Philadelphia, also known as the "Boner 4Ever" building because of the graffiti on the roof. SHIFT also owns the Beury building and plans to transform it into Marriott Hotel, though the pandemic put the project on hold. SHIFT told PlanPhilly that they have just begun a community benefits agreement (CBA) for that project.
The CBA for Residences at the Beury, as the 3709 N. Broad project is known, marks a first for Shift. It's typical for developers to do these kinds of agreements when they need current residents' consent for zoning variances. This was not the case for SHIFT, who can build the project without variances.
Brian Murray, the CEO of SHIFT, said he moved forward with the company's first CBA because of the company's social impact goals, not because they had to do it.
"It's about empowering neighborhoods so that as development happens, there's a sense of ownership to it. We think this is one way to do that," Murray said.
Shift is planning 63 market-rate apartments and 50 affordable units, 13,750 square feet of commercial space, and some shared community space for the former fast-food site. The affordable units will be subsidized by low-income housing tax credits.
The CBA commits the developer to hiring community residents for both temporary and permanent jobs, establishing a jobs coordinator who will refer local applicants to open positions, and leasing space to local businesses that prioritize employing area residents.
Under the agreement, people who live in the surrounding area must be hired for 10% of the construction work, while 50% of the construction workforce has to be Philadelphia residents. For permanent jobs that are generated from the project, 25% of people hired must live in the area. Neighbors who are prioritized are those who live in Nicetown-Tioga, Hunting Park, and Franklinville. Neighbors who live in nearby neighborhoods such as Kensington, Norris Square, Strawberry Mansion, Germantown, and Feltonville are second priority.
The population in Nicetown-Tioga and Hunting Park is 21.5% unemployed and the median household income is $22,000.
Of the 50 affordable units, 40 will be reserved for people who earn 60% of the area median income, which is $77,300 for a family of four. Ten will be set aside for people who earn about $15,000 for a family of that same size. Estimated rents for those tenants would amount to $284 for a one-bedroom while the 60% AMI units would go for $944 a month for a one-bedroom and $1203 for a two-bedroom.
The Collaborative represents residents along the intersection of Broad Street and Germantown and Erie Avenue. Other community coalition members include Called to Serve Community Development Corporation, Hunting Park United, Hunting Park Neighborhood Advisory Committee, and Nicetown Community Development Corporation. The parent organization of the Lenfest Center, North10, which provides educational and community revitalization efforts, is also part of the Collaborative.
Construction is set to begin in December.

WHYY is one of over 20 news organizations producing Broke in Philly, a collaborative reporting project on solutions to poverty and the city's push towards economic justice. Follow us at @BrokeInPhilly.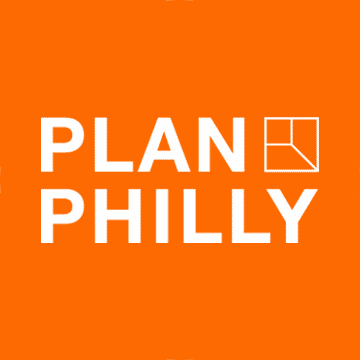 WHYY is your source for fact-based, in-depth journalism and information. As a nonprofit organization, we rely on financial support from readers like you. Please give today.