Tornado hit Bucks and Montco, National Weather Service says
After a storm survey, the National Weather Service says a tornado touched down in the Souderton area early Thursday morning.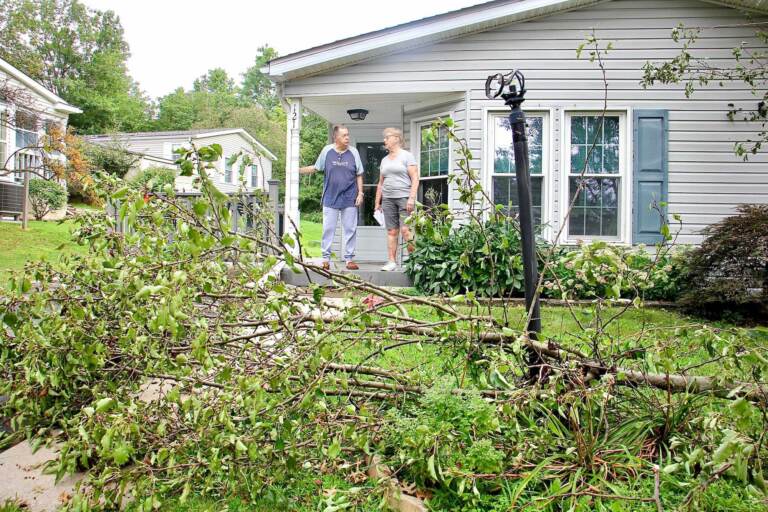 Updated: 4:15 p.m.
___
It's official: After a storm survey, the National Weather Service says a tornado touched down in Montgomery and Bucks counties early Thursday morning.
The NWS rates a tornado using estimated wind speeds and related damage. Based off what's called the Enhanced Fujita Scale that goes from 0 to 5, meteorologists determined a tornado with wind speeds of 86 to 110 miles per hour went through Souderton in Montgomery County to Silverdale in Bucks County around 12:30 a.m. Thursday. The NWS expects to have more information Thursday evening or Friday morning.
Tropical Depression Fred caused heavy rains and flash flooding overnight throughout the Delaware Valley.
Jason Franklin, a meteorologist with the National Weather Service, said his team will spend Thursday determining whether the overnight storms were tornadoes. NWS is currently investigating areas near the border of Montgomery and Bucks counties, including Souderton and Franconia Township.
"We also got reports up in Western Bucks County, as well as North Jersey that we're going to check out," Franklin said. "We got reports of structures damaged, maybe some trees. We really don't have more details now other than those areas."
The agency received several reports of damaged homes, along with downed trees and wires. Crews worked to restore service to residents who lost electricity.
Residents of Souderton's Hidden Springs over-55 community described waking up in the middle of the night to a message alerting them to seek shelter immediately.
Kathie Sessinger said the message prompted her to spend part of early Thursday morning in the hallway of her home. At daybreak, she joined neighbors in surveying their community. Her home had minimal damage.
"So we're just picking up shingles this morning," Sessinger said as she came back from helping neighbors. "Seeing if we have any roof leaks and siding — we've picked up siding — and lamp posts and some glass and stuff."
Carol Ryan drove in from Lansdale early Thursday morning to check in on her father, Tom Watts Sr. who slept through the tornado warning without his hearing aid. Ryan said her father's property did not suffer much damage, but his neighbor did.
"He's going to lose his front porch," Ryan said. "It doesn't look very solid. He got a lot more damage."
Carol Falcone's home was one of the properties with the most damage. One tree limb blocked her front door before firemen came to remove it and another tree limb damaged her car.
"Well, the roof looks like it's going to need somebody to look at it and the gutters are all smashed," said Falcone. "So, it's aggravation more than anything else."
As of 11 a.m. some residents said they were still trying to get in touch with a couple of neighbors who weren't home to let them know their property might have suffered damage.
Elsewhere in the region, flash flooding stranded drivers on the Schuylkill Expressway near Conshohocken and King of Prussia.
An aerial flood warning remains in effect for Montgomery County and Philadelphia through 10:45 a.m. Thursday.
Earlier in the summer, on July 29, 10 tornadoes were confirmed in a system that swept through the Delaware Valley. That included an EF-3 tornado in Bucks County and an EF-2 tornado that started in Pennsylvania, then moved into New Jersey.
Bucks County officials said the EF-3 tornado contained top winds of 140 mph when it struck Bensalem, damaging an auto dealership and a mobile home park. Five people suffered non-life-threatening injuries.
High winds from a possible tornado blew a shed across a yard in the Hidden Springs over-55 community in Souderton, Pa. (Emma Lee/WHYY)

Uprooted trees and fallen branches in the Hidden Springs over-55 community in Souderton, Pa., caused damage to homes and automobiles. High winds, possibly the result of a tornado, brought down trees in the area overnight. (Emma Lee/WHYY)

Carol Ryan drove in from Lansdale to check in on her father, Tom Watts Sr., who slept through the storm. (Ximena Conde/WHYY)

Kathie Sessinger is thankful her home suffered minimal damage. She helped neighbors clean up debris this morning. (Ximena Conde/WHYY)
6abc contributed to this report.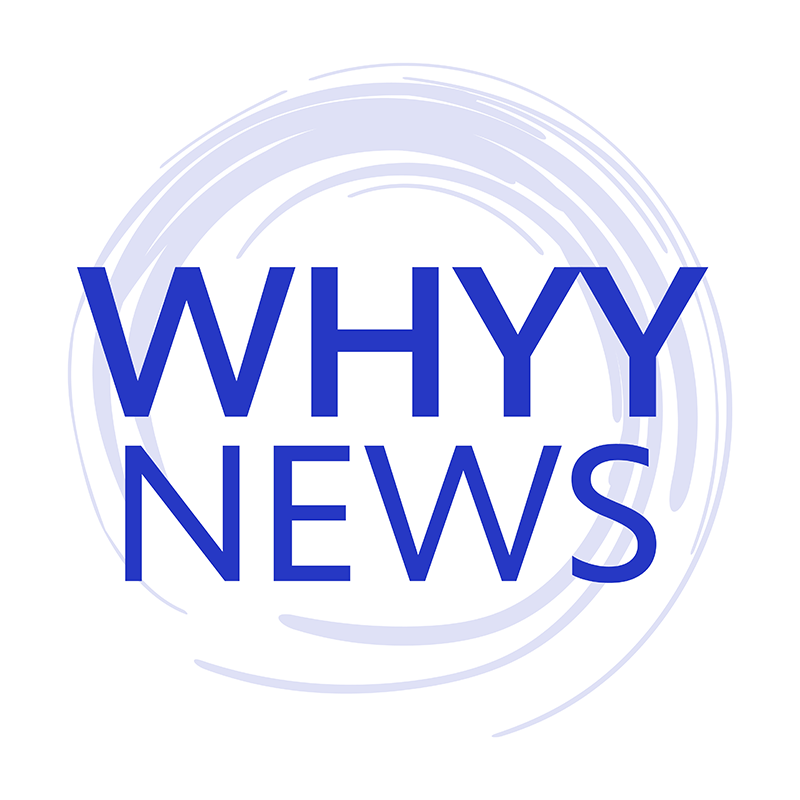 Get daily updates from WHYY News!
WHYY is your source for fact-based, in-depth journalism and information. As a nonprofit organization, we rely on financial support from readers like you. Please give today.