Possible tidal flooding this weekend in N.J.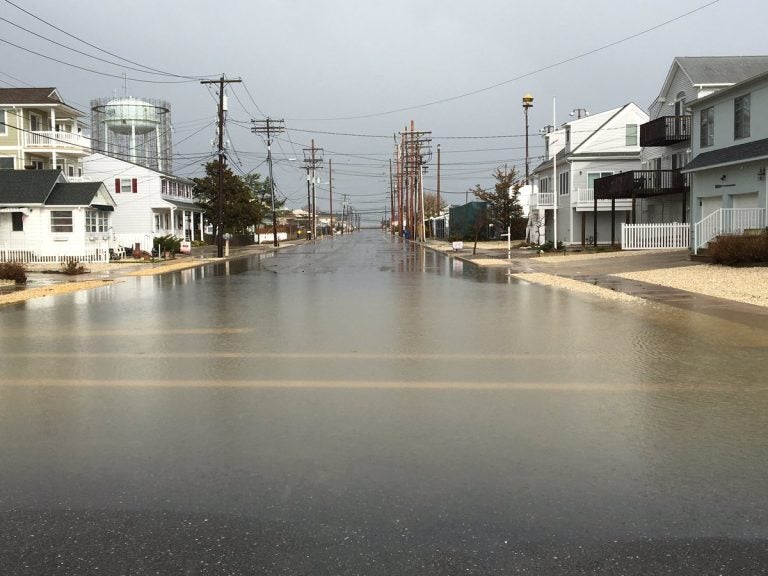 Forecasters say "several rounds" of tidal flooding are possible over the coming days in New Jersey.
The National Weather Service office in Mount Holly, New Jersey is advising of the potential for minor tidal flooding due to the Saturday's full moon and a prolonged onshore flow.
Winds will be out of the east on Saturday before shifting to the southeast at night through Sunday.
As of Friday afternoon, the flooding risk is during the morning high tides through Monday and particularly Saturday morning, the forecasters say.
That has prompted the National Weather Service to issue a Coastal Flood Advisory between 7 a.m. and 1 p.m. Saturday for coastal areas in Ocean, Burlington, Atlantic, and Cape May counties.
Although not included in the National Weather Service's bulletin, Stevens Institute of Technology's Flood Advisory System is forecasting minor tidal flooding in Monmouth County during the same period.
Minor tidal flooding often spurs some road closures. Typically the most vulnerable roadways flood. Officials say to not park cars in known flood areas or drive through flooded roadways.