Police called after fight on Warner Elementary bus leads driver to stop on I-95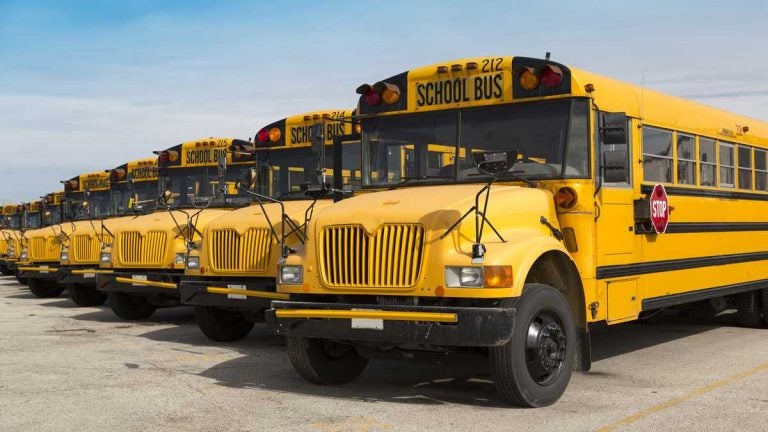 A fight between students on a Warner Elementary School bus prompted the driver to pull over on Interstate 95 in Wilmington near the start of rush hour Thursday, authorities said.
State police who responded took two 10-year-old students off the bus. After questioning the children, police "put them back on the bus," said Pati Nash, spokeswoman for the Red Clay Consolidated School District.
Warner, located in Wilmington for children in grades three through five, is one of the so-called "priority schools" that in 2015 was awarded an extra $1 million over four years to improve low performance.
For example, fewer than one in ten students are proficient in math and science, and roughly two in ten up to speed in English and social studies. The high-poverty school has struggled with discipline; more than one in four students were suspended in 2015-16, the last year for which records are available. WHYY-TV reported on the school's efforts to improve in a July segment on the weekly news magazine show "First."
State police said a trooper responded about 4 p.m. to a report of two boys fighting on the southbound bus, which had stopped near Delaware Avenue on the southbound lane. No one was injured or arrested, police said.
Master Cpl. Michael Austin said bus drivers are trained to pull over and call 911 or their transportation director in potentially dangerous situations on their buses.
Nash said that per district policy she could not comment on any disciplinary measures taken, but said that in a situation where students fight the school convenes a mediation session for the students and a separate one for their parents. She did not know whether Red Clay would institute more security measures on that bus or others.