Biggest Delaware school district looks to protect and support transgender students
The Red Clay School District could vote this month on a plan to protect the privacy of transgender students, allowing them the experience of all school activities.
Transgender students at Delaware's largest school district could soon have new protections under a proposal before the Red Clay School District Board of Education.
Board Policy 8005 was introduced at the board's meeting last month. It would give transgender and gender-diverse students the right to be addressed by a name and pronoun corresponding with their gender identity if they have consent from their parents or guardians.
"The goal is to ensure healthy comfort and healthy development of the transgender or gender-diverse student while maximizing the student's social integration and minimizing stigmatization," said Hugh Broomall, Red Clay deputy superintendent.
For situations where students are separated by gender, like health education classes, transgender students would also be categorized with the group that corresponds to their gender identity. For this, they would not need parental consent.
They'd also be able to use the bathroom of their gender identity, or a single-stall restroom if they felt the need for additional privacy. The same policy would apply to locker rooms
"Locker room accessibility is again addressed on a case-by-case basis," Broomall said. "A transgender, gender-diverse student should have the right to access the locker room that corresponds to the student's gender identity, consistently asserted at school."
The policy makes clear that for both bathroom and locker room situations, "no student shall be required to use" a separate facility unless they want to.
The policy could be voted on at the board's next meeting, December 15. It's similar to a policy implemented in the Christina School District earlier this year. Christina is the first district in the state to set up a such a policy for transgender students.
Christina and Red Clay's moves follows an unsuccessful effort by the Carney administration to implement a statewide policy allowing transgender students to use names, pronouns, and school facilities that correspond with their gender identity.
Carney reversed course after opposition from some parents because schools were not required to notify parents if a transgender student wanted to use a different name than at home. That provision was included to protect students if school leaders felt notifying parents could pose a danger to the child.
State Rep. Rich Collins, a Republican from Sussex County, threatened to sue the state if Carney's plan was enacted. Collins is also opposing the Red Clay policy, even though his district is 90 miles away.
"I see this type of misguided policy as the camel's nose under the tent," Collins said. "The Carney administration tried to impose this on all our public schools four years ago. I believe this is an attempt to gradually accomplish the same goal, promulgating a nearly identical policy, one school district at a time."
If approved at the board's next meeting on December 15, the policy would go into effect the next day.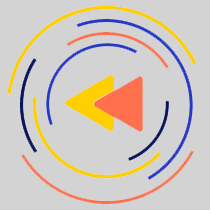 Saturdays just got more interesting.
WHYY is your source for fact-based, in-depth journalism and information. As a nonprofit organization, we rely on financial support from readers like you. Please give today.