Please Touch Museum launches summer campaign for kids vaccinations, health awareness
The "Ready. Set. School" campaign will have free days at the children's museum for health awareness games and COVID shots.
The COVID-19 pandemic has changed everything. What should we know about how you approach the world now? How has the pandemic changed your social life, your work life, your interactions with your neighbors? Get in touch here.
As the school year comes to a close, the Please Touch Museum is already ramping up kids for next year.
The summer-long initiative, "Ready. Set. School." is designed to instill healthy habits in children as they gear up for the 2022-2023 school year in the fall. On four selected Sundays, the children's museum will have free admission and feature programs that use play to teach four aspects of health: nutrition, dental, mental health, and exercise.
"We often talk about 'summer slide' around reading and writing and arithmetic, but we really have to prepare children with a healthy mind, body, and spirit to go back to school," said museum president and CEO Patricia Wellenbach. "Particularly coming out of a pandemic and everything else that's going on in the world."
On the first Community Day focused on nutrition, "Eating for Energy" (June 26) will let kids play in a pretend grocery store and select healthy foods, or draw a plate of food that is nutritionally balanced.
"Understanding Feelings" is a day focused on mental health (August 7) when kids and families can play with ways to manage stress, and engage in activities to draw out emotions.
"It's a tough time for all of us, but particularly for younger children and grade school children," Wellenbach said . "We'll do things to help children explore through art their feelings, and tell stories about what their feelings mean."
The initiative is a partnership among Please Touch, Independence Blue Cross, and Children's Hospital of Philadelphia. Eligible children and adults will be able to get COVID vaccinations on-site, and community resource partners will be present to offer information related to health care.
The concept for the "Ready. Set. School." campaign was soft-tested last winter, when the Please Touch Museum invited people in for health-based programming and free COVID vaccinations.
Even though the events were not given much promotion and occurred on two dark, cold Wednesday evenings in January and February, to Wellenbach's surprise they were well attended. Ultimately about 400 people received a vaccination.
"The team came together and said, 'Wow, there might be a there there,'" she said.
The health awareness campaign comes just as the Please Touch Museum is opening a temporary exhibition based on the Disney Junior animated show, "Doc McStuffins, wherein a young girl who aspires to be a doctor acts as a caregiver to a cadre of toys that come to life. The show is celebrating its 10th anniversary.
The play activities in the traveling exhibition are designed to demystify the act of going to a doctor's office, which Wellenbach says can be helpful for both children and parents.
"We sometimes assume that grown-ups understand everything that they need to do to advocate for their child's health and well-being," she said. "We will have trusted community resources and partners providing resources there to answer questions and give information, because information and education is empowering to children and adults alike."
The free Community Days are spaced three weeks apart, from June through August. The interval is designed to accommodate vaccination schedules, in which multiple shots need to be given over a certain period of time.
It is possible that by the time the first Community Day arrives, the FDA may have approved the first vaccination for children under five years old.
If that approval occurs, Wellenbach hopes children may be more amenable to a shot if it comes with a chance to play, than in a doctor's office.
"When you come to the children's museum, you get your shot and then you get to go on a carousel ride for free," she said.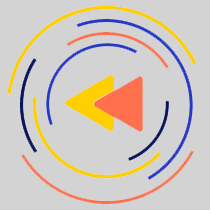 Saturdays just got more interesting.
WHYY is your source for fact-based, in-depth journalism and information. As a nonprofit organization, we rely on financial support from readers like you. Please give today.