Photos: Police and Fire circus at Father Judge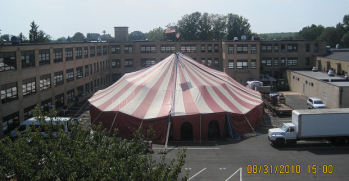 Father Judge, along with the Retired Police, Fire & Prison Guard Association, hosted a circus Tuesday.
The event was run by Philadelphia's retired civic servants as a thank you to those who've contributed to the association over the years. With two afternoon performances and one in the evening, the circus was hard to miss, especially given the two-story tent in the main parking lot and elephants roaming about.
Created with Admarket's flickrSLiDR.
Judge President Father Joe Campellone even got in on the action, posing for photos with the animals.