Philly's next crop of city buildings will be greener under bill passed by Philly Council
Many new municipal buildings in Philadelphia will need to meet a higher standard of sustainability, under a bill City Council passed Thursday.
Many new municipal buildings in Philadelphia will need to meet a higher standard of sustainability, under a bill City Council passed Thursday. But advocates say the change doesn't go far enough to address the climate crisis.
The bill increases the requirements for new construction or major renovations of large city buildings, pushing them toward elements such as on-site renewable energy, optimized energy performance, and sustainable materials. Many new city buildings currently need to achieve a silver-level certification under the LEED (Leadership in Energy and Environmental Design) system, but the bill raises that bar to LEED Gold. That means municipal projects will need to earn at least 60 points for green or healthy building elements through the rating system, up from the current minimum of 50.
"We're going to raise the certification level from LEED Silver to LEED Gold, and we are going to ensure that we align all of our work in city government and are prepared to meet all of the ambitious goals that we set," said at-large Councilmember Katherine Gilmore Richardson, the bill's sponsor.
Under its Climate Action Playbook released early this year, the city plans to cut municipal carbon emissions 50% and source 100% clean energy for municipal operations by 2030. The city has also committed to carbon neutrality by 2050.
The bill received unanimous support in council, as well as from the regional nonprofit Green Building United.
"Utilizing the LEED standard, … the city can access clear guidelines to ensure projects are considering not only energy but site selection, water use, materials, waste, health, and more," said LeAnne Harvey, the organization's program and policy director, during Thursday's meeting.
The bill that passed Thursday also shifts management of the program from the City Planning Commission to the Office of Sustainability, which plans to develop regulations that push contractors toward energy-related categories of points.
A green standard for government
Since adoption of the 2018 International Building Code, Philly's baseline standards for new construction in the city get projects close to LEED Silver certification, said Michael Pavelsky, a LEED Fellow and sustainability director at The Sheward Partnership, a firm that consults on green architecture projects in Philadelphia.
The higher baseline standards are one reason the city moved to increase requirements for municipal buildings, said Christine Knapp, director of the City's Office of Sustainability, in an emailed statement.
"The code update was a significant jump ahead, with an estimate of improving energy efficiency in buildings by as much as 30%," Knapp said. "This change is one of the reasons why updating the LEED requirement for city projects makes sense for us to continue to lead by example and go beyond code."
'Other cities have taken it further'
To reach LEED Gold, rather than LEED Silver, designers of a project can still pick and choose from a menu of green and healthy building elements. But they may start considering elements that are initially more expensive — like using materials with a low-carbon footprint, installing electric vehicle chargers, or giving people in a building more control over its temperature and lighting, Pavelsky said. Some improvements can pay for themselves over time.
"Not every credit in the rating system is going to work for every project," he said. "That's why there's 110 total credits to choose from."
A building can use planet-warming natural gas for heating and still achieve LEED Gold certification, Pavelsky said. For this reason, advocates with the local Sierra Club group criticize the bill as not doing enough to reach the city's carbon-reduction goals. They note cities like San Francisco and Seattle have already required new municipal buildings be all-electric or fossil fuel-free.
"Other cities have taken it further to electrification, and Philadelphia has made a choice not to do that," said Mike Heaney, a member of the Sierra Club's Southeastern Pennsylvania Group.
Ultimately, the legislation may not have a big impact on carbon emissions from the city as a whole. The city's Office of Sustainability estimates just three to five projects could begin design in the 2024 fiscal year and be subject to the new requirements. Only a handful of municipal buildings achieved LEED certification under the current standards set in 2009 — but Knapp said about a dozen active projects in different phases also meet the criteria.
Knapp said during last month's committee meeting that there's no reason the city can't reach beyond LEED Gold with its future buildings. She cited examples of city projects — such as Barry Playground in South Philadelphia and a policy training facility — that achieved LEED Gold certification before they were required to.
"We … like to pilot things out and test them and see how they work before making it mandated," Knapp said. "Showing that we could do LEED Gold in some buildings now means we can make LEED Gold as the floor. If we can do a net-zero building in the future, if we can demonstrate that buildings can do something more ambitious, … then we can kind of go even further from there."
Gilmore Richardson said she wants to look into a path toward decarbonization for not just city-owned buildings, but Philly's entire building stock. She plans to hold a hearing this spring on the topic and said she is currently meeting with stakeholders.
"Then we'll have a really robust hearing and look at the recommendations from the hearing and go from there," she said.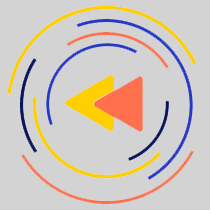 Saturdays just got more interesting.
WHYY is your source for fact-based, in-depth journalism and information. As a nonprofit organization, we rely on financial support from readers like you. Please give today.