Philly sweetening bid for Democrats' big party
Listen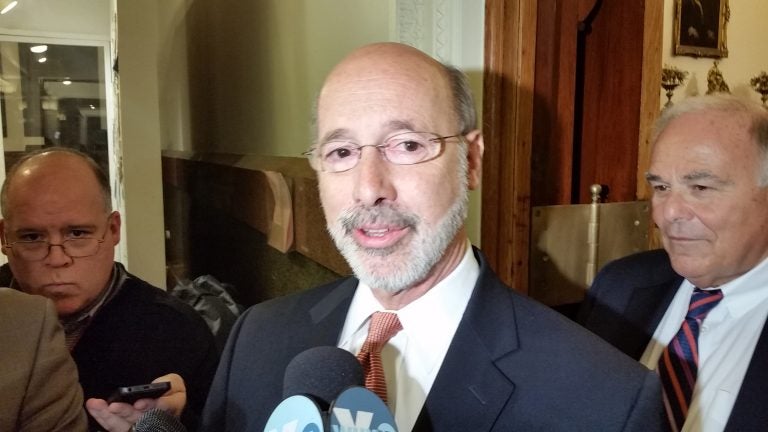 Philadelphia continues its courtship of the 2016 Democratic National Convention.
And fundraising for the big political party is in full swing.
Former Pennsylvania Gov. Ed Rendell says his fellow Democrats are giving good reviews to the city's bid for the big summertime meeting, but money talks.
"We put in a figure of $84 million that we figure we need to put on a first-rate convention," Rendell said. "We also gave them a detailed financial plan that shows that we could raise $100 million if we had to. Now, we have to go about turning that into reality."
The benefits would extend beyond Philadelphia, said Gov.-elect Tom Wolf.
"This is really a big deal — we can do things well, we can make that case," he said. "This is mechanics … we can get this right, we're going to show off Pennsylvania and Philadelphia to the rest of the world in a great way."
The winning city is expected to be chosen by the end of January.