Philly says stay home if you feel sick. But for many that comes at a cost
Despite public health guidance, for many workers amid the omicron surge, the idea of missing so many days of work has become wishful thinking.
Listen
2:08
The official public health guidance is direct: If you have symptoms, stay home.
The Centers for Disease Control and Prevention says such people who get sick "should immediately quarantine until a negative test confirms symptoms are not attributable to COVID-19." If positive, people are to isolate for at least five days.
If you can't get a test, "just assume it's COVID, and act accordingly," echoed Philadelphia Health Commissioner Dr. Cheryl Bettigole.
"Don't go to places where you're going to be hanging out with other people, whether that's socially or at work," she said during a recent appearance on WHYY's Radio Times.
But for many workers amid the omicron surge, the idea of missing so many days of work has become wishful thinking.
As COVID-19 cases reached their highest peak in two years, and area hospitals have started turning some patients away, the federal relief measures that allowed people to stay home without losing income if they or a family member got sick have expired, putting many employees in a bind.
"From my perspective, we are in a really bad place right now," said Nicolas Ziebarth, a labor and health economist at Cornell University, who studies paid sick leave.
On March 18, 2020, President Donald Trump signed the Families First Coronavirus Response Act, which required public sector employers and companies with 500 or fewer employees to offer up to 10 days of emergency paid sick leave through the end of 2020. For parents, the law also tweaked family and medical leave regulations to allow up to 10 weeks of leave if child care dried up due to COVID-19, at two-thirds pay. At the local level, the City of Philadelphia passed legislation to extend these benefits to even more workplaces.
These benefits ended with the conclusion of 2020, but in 2021 the American Rescue Plan Act provided tax credits for employers to keep the emergency sick leave going through September.
Ziebarth, along with other researchers, studied the impact of emergency COVID-19 sick leave, and estimates it stopped 15,000 cases of COVID-19 in the first six months of the pandemic. Other research using cell phone data found more people stayed home when that policy was in effect. An analysis of national chain Olive Garden's move to expand sick leave following public pressure showed the policy kept more workers there from coming in while sick.
"It's obvious, when you have a contagious disease, that when someone provides you with access to paid sick leave, you're going to call in sick and stay home," said Ziebarth.
Emergency measures phased out as vaccines became widely available. Then, omicron burst onto the scene.
What remains is patchwork coverage. A quarter of private sector workers in the United States do not get paid sick leave, according to Ziebarth. Those left out are those most likely to be unable to work remotely. "It's mostly low-income and disadvantaged populations," he said.
Hospitality and food service workers in particular report not having coverage. While Philadelphia has required all businesses with 10 or more employees to provide paid sick leave since 2015, in practice that is not always the case, particularly in food service, Billy Penn recently reported.
"Not only have I lost almost two weeks' pay, but my coworkers have been working every day to cover mine and my other sick coworkers' absences," said a North Philadelphia cafe worker who recently contracted COVID-19. WHYY is not using their name because the employee fears retaliation for speaking out about an employer.
"The situation is depressing and exhausting especially when I return to work and people still are trying to enter the restaurant without masks, pushing back against us," the worker continued.
In response to a callout for stories from Keystone Crossroads, workers from around the region shared examples, ranging from "I was able to work from home when I had COVID," to "Have to use our own sick/PTO time. It's crippling for parents of small kids who are constantly exposed and quarantined." Many mentioned the scarcity of testing as a barrier to isolating if employers require a positive test result to take time off.
The United States is one of only a few industrialized countries without a national paid sick leave law. Some states require the leave, but Pennsylvania is not one of them. Philadelphia does require businesses with 10 or more employees to accrue a minimum of five sick days per year.
Some local employers have kept COVID-19 leave going on their own, forcing a balancing act between keeping their workforce safe and continuing to offer services — sometimes vital ones.
For instance, the School District of Philadelphia has continued to provide 10 days off to employees who test positive, according to Larisa Shambaugh, chief of talent for the district. A recent survey by the Philadelphia Federation of Teachers found that 1,162 teachers reported testing positive between December 23, 2020, and January 3, 2021. That contributed to staff absences that led to more than one-third of district schools pivoting to virtual learning after winter break.
That has had a domino effect on working parents, who in turn may or may not have the ability to stay home with their kids without losing income.
The health care sector has been another acute pain point — stressing the very people on the front lines of fighting the virus. Recent CDC guidance shortened isolation for asymptomatic health care workers to five days, or less in the case of critical staffing shortages.
Carlos Aviles, a pharmacy technician at Temple University Hospital, said pre-existing staffing shortages mean workers are now being called in while still experiencing symptoms.
"We have people coming to work that couldn't even physically do the work, that had to be pushed aside to break rooms," said Aviles, who is also president of Temple Allied Professionals, the union representing technicians and other hospital professionals.
Nurses, techs, and other hospital staff held a rally Thursday afternoon in North Philadelphia, calling on hospital management and the CDC to change the new guidance.
Temple University Hospital's public relations did not respond to multiple requests for comment.
In the absence of mandates, some private workplaces have found it in their interest to provide COVID-19 leave.
Melissa Walter, owner of Love City Brewing in Philadelphia, said paying two brewery staff who needed to take 10 days each after getting the virus in December was both a business and moral decision.
"I think we will lose money in the long run if we don't do this," she said. Walter said she had to step into the production line on some days, but the short-term costs are worth staff retention.
Mom's Organic Market, which has locations in Bryn Mawr and Center City, is providing five days for a positive COVID test, based on the most recent minimum quarantine guidelines from the CDC.
"We feel bad for people who get COVID, and we don't feel they should be punished for it," said CEO Scott Nash.
In practice, a Mom's worker speaking on the condition of anonymity for fear of retaliation said both this leave and the CDC guidance feels insufficient, considering symptoms may last more than five days, and home antigen tests may not be sensitive enough to pick up omicron.
In response, Scott said, "We're not the CDC, and we're also not health officials at any jurisdictional level … so we do no more, no less." Due to the high number of workers calling out, Mom's also implemented a $2/hr bonus for workers who complete all their shifts in full during a pay period.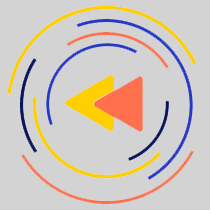 Saturdays just got more interesting.
WHYY is your source for fact-based, in-depth journalism and information. As a nonprofit organization, we rely on financial support from readers like you. Please give today.