Advocates demand transparency, different counting of prisoners at Philly redistricting hearing
Some who testified were dismayed that City Council isn't doing more to address prison gerrymandering in the map plan it's poised to pass.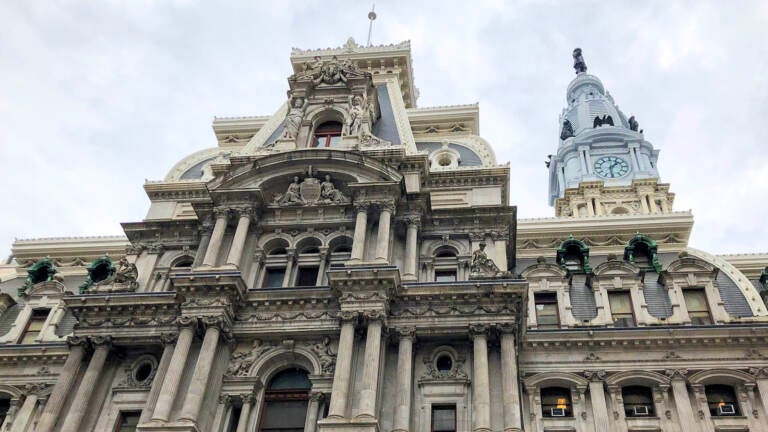 Philadelphia City Council held a public hearing Wednesday on a newly proposed map that could shape the city's council districts for more than a decade.
Over the course of nearly two hours, as more than a dozen Philadelphians shared their thoughts on the council's draft map, one consensus emerged: the mapping process needs to be more transparent.
"We need time to educate our communities about this process and to hear from them," argued Tyell Grant, an organizer for the statewide group One PA. "This process is unfair."
Grant, one of several One PA members who spoke at the hearing, noted that the group has spent about two years trying to engage Philadelphians in the redistricting process, teaching them about the stakes of city and state legislative boundaries, and showing them how to provide public feedback and make their own draft maps.
"It took us two years to educate and build that foundation of trust, and City Council wants to do all of this in two weeks," she said. "That's two different timeframes."
The council map in question emerged last week following behind-the-scenes negotiations that were led by Council President Darrell Clarke. Council members hadn't held any hearings while the map was being drafted, so Wednesday's hearing was the only opportunity for residents to provide feedback on the plan that could shape councilmanic politics through the 2031 elections.
Philadelphia has few official rules governing the drawing of districts, and little mandate for transparency.
Once City Council receives census data, members have six months to draw a new map, pass the draft as a piece of legislation, then get the mayor to sign off. If the mayor and council disagree, 12 or more members can override a veto.
Criteria in the Philadelphia Home Rule Charter essentially says all the districts have to be connected, there must be 10 of them, and all must have roughly the same number of people in them. Generally, a population deviation of 10% or less is considered close enough in local redistricting.
Once the council submits a draft map, the mayor can either accept or veto it. If the two camps can't come to an agreement by the six-month deadline, the pressure on council gets turned up: their paychecks are withheld until a deal is struck.
That deadline hits in mid-February, and Clarke made it clear in Wednesday's hearing that council intends to have its map finalized by Feb. 12.
Apart from gripes about the overall transparency of the process, many of the Philadelphians who testified were dismayed that council isn't doing more to address a phenomenon known as prison gerrymandering: when people incarcerated in state prisons are counted as residents of the municipalities where they're locked up, not where they're actually from.
This year, the state lawmakers overseeing Pennsylvania's House and Senate maps voted to alter census data to count many state prisoners in their home districts. Philly City Council members, however, made no effort to adjust city population numbers in the same fashion.
That means Philadelphia's council maps will have fewer people than it could. Pat Christmas, policy director for the good government group Committee of Seventy, notes that almost 7,000 Philadelphians were counted in state prisons instead of their home districts in the 2020 census.
It also means that within the city, Philly lawmakers are somewhat inflating the population of the 6th Council District in Northeast Philadelphia, where Curran-Fromhold Correctional Facility is located, at the expense of other districts where those prisoners are actually from.
Howard Fisher, another One PA organizer who spent time in state prison, says when he was released, he worked to educate people about prison gerrymandering.
Philadelphia's failure to re-allocate prisoners won't impact the city financially, and likely won't make a huge difference in the way districts are shaped. But he says the idea of people being counted in districts where they aren't choosing to live "appalled" the people he has spoken with.
"When I told people about this, they were shocked," he said. "They had no idea that this was going on … But people were highly motivated to get involved and change this. They got educated, and took the time to think about it and spread the word about it."
In response to commenters' repeatedly expressing disapproval over prison gerrymandering, Clarke noted that council is technically able to adjust its map after passing an initial plan. He said it will take too much time to reallocate prisoners before next month, but that he's interested in looking into making those changes in the coming years.
Council's Committee of the Whole, which hosted Wednesday's hearing, ultimately did not vote on the proposed map.
Members plan to make several adjustments to correct drafting errors, including an apparent miscalculation that left the 4th District too small. They plan to hold a voting meeting on Feb 2.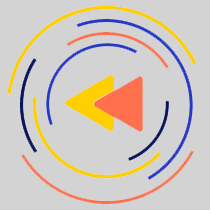 Saturdays just got more interesting.
WHYY is your source for fact-based, in-depth journalism and information. As a nonprofit organization, we rely on financial support from readers like you. Please give today.