Philly parents, advocates speak up about bullying during state committee hearing
This story originally appeared on The Philadelphia Tribune.
—
Aziza Rockingham said her 9-year-old son, who has autism spectrum disorder, was so distraught when a 14-year-old boy threatened to sexually assault him that he thought about killing himself.
"Everybody in here is talking about [suicide,]" Rockingham said, choking back tears. "I'm a parent who actually heard her 9-year-old say, 'I was going to jump.'"
Rockingham, of Philadelphia, was among other parents and anti-bullying advocates who testified about how bullies have personally affected their lives during a Pennsylvania House Democratic Policy Committee hearing on Tuesday morning held at Tabor Services in Germantown.
State Rep. Stephen Kinsey (D-Philadelphia) organized the hearing to discuss House Bill 643, which would require bullying prevention education to be taught in schools across all grade levels, and other actions state officials can take to help curb bullying.
"We've seen an upward trend in bullying," Kinsey said. "And we've seen an upward trend of youth committing suicide simply because of the bullying."
Approximately 28 percent of students in grades 6–12 experienced bullying and about 20 percent of students in grades 9–12 experienced bullying, according to national statistics in 2014 from stopbullying.gov, a website managed by the U.S. Department of Health and Human Services.
Surveys conducted through nonprofit organizations like YouthTruth show one in three students reported being bullied during the 2017-18 school year, compared with one in four who were bullied two years ago.
Lonce Scott, the field director of Boys Scouts of America, said he supports House Bill 643 but believes it lacks a training component for adults.
"It goes beyond bullying," Scott said. "It has to go into family and the community."
Democratic Policy Committee Chairman and state Rep. Mike Sturla (D-Lancaster) said he would like to see a funding formula for schools to support prevention and utilized for psychologists and social workers
State Rep. Ed Gainey (D-Allegheny) said schools need to teach children early how to deal with anger and de-escalate difficult situations.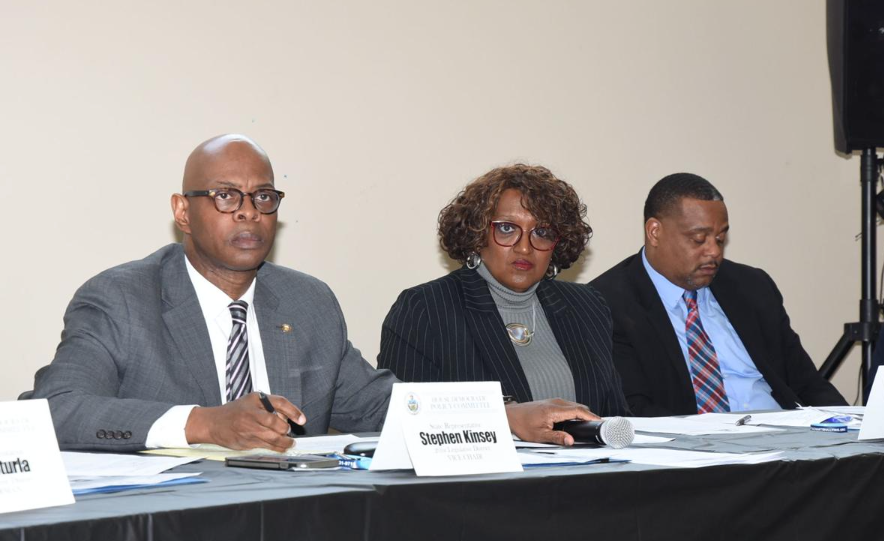 "I think that if we started that at a young age, whether that's first grade or pre-K, beginning to teach them how to deescalate certain situations, it gives them the tools to be able to deal with some of the emotions they have," Gainey said, adding that it's also important to have a strong administration that does not tolerate bullying.
Pennsylvania Commission on Crime and Delinquency Safe School Advocate Roi Ligon Jr. suggested that schools across the commonwealth could improve transparency; invest in more support staff; implement bullying and prevention programs that are proven to work and cultivate programs to see if they are efficient; and take actions to support those who are impacted by bullying behaviors.
As for Rockingham, she said she's moving out of state.
"I'm willing to sacrifice my job and my stability in order to make sure I don't have to bury my 9-year-old," she said.
House Bill 643 was referred to the House Education Committee in March.