Philly Latinos call on community to get involved in fight against gun violence
Lisa Espinosa's 26-year-old son, Raymond Pantoja, was murdered outside of a nightclub in Philadelphia's Kensington neighborhood back in 2016.
News reports detailed how a man held a gun to Pantoja's chest and fired, but he wasn't arrested until six months later.
In a town hall to discuss how gun violence affects the Latino community and ways to get Latinos more involved in the battle against gun violence, Espinosa talked about how she had to fight from the very beginning.
Fight to find her son's killer, fight to recover some of the costs of burying him, and now, getting Latinos involved in fighting the gun violence plaguing the city as a whole.
"This is not what I wanted to do for the rest of my life," Espinosa said. "But this is a calling that I see, that my son, his death will not be in vain."
City Councilmember Maria Quiñones-Sánchez' office helped organize the town hall Tuesday night, which featured a police captain, former homicide prosecutor and mothers who lost children to gun violence as speakers.
As of Sunday, more than 2,000 people have been shot, a 53% increase from this time last year. With a month left in the year, the city has recorded 454 homicides as of Monday, per police data, already reaching a more than decade high.
Philadelphia is not alone in this phenomenon. New York City, Chicago, and other large cities have experienced similar spikes in violence.
"More of us need to be at the front of this movement," said Aleida Garcia.
Garcia, co-founder of the National Homicide Justice Alliance, helped moderate the Zoom meeting.
She called for the Latino community to work in tandem with Black communities that are disproportionately affected by gun violence. For Garcia, the activism is personal: She lost her son to gun violence in 2015.
By Garcia's calculation, 170 of the year's more than 450 homicides have been Latino.
"Consider the state of the communities in North Philadelphia that are populated by Latinos and African Americans," Garcia said. "We share the same streets, the same poverty and challenges. Our greatest challenge right now is the lack of security in our homes, on the street, and on the roads because bullets don't have names and they don't discriminate."
Pedro Rosario, Captain of the 24th Police District, which encompasses the Juniata, Kensington and Port Richmond neighborhoods, gave the audience of more than 100 attendees some more somber statistics.
As of Nov. 30, 385 of the city's homicides were attributed to gun violence.
Overall, the 24th Police District leads the city in shooting victims, said Rosario, with more than 240 people shot in the district. He said the district also leads in the number of homicides, with 55 people killed.
Rosario said the pace at which shootings were taking place was overwhelming and like nothing he'd ever seen.
Last year, the city made more than 1,400 Violation of Uniform Firearm Act arrests for people carrying guns illegally. So far this year, police have arrested more than 1,750 people for illegally carrying firearms.
Rosario, like other speakers on the Zoom call, said he understood there were many factors attributing to violence and that policing alone couldn't solve the issue.
"I do understand that we cannot arrest our way out of this problem, but I am also a believer that those who commit gun violence have to suffer some kind of consequence," he said.
Speakers like Espinosa and other attendees in the chat expressed concerns over lenient sentencing. For example, said Espinosa, a judge sentenced her son's killer to 14 to 28 years in prison. She said after 10 years, the man would be eligible for parole and once free he'd face five years' probation.
Still, Quiñones-Sánchez told the audience the evening's conversations were a first step in getting the Latino community to organize.
"I had a colleague that used to say, 'If you're not at the table, you're on the menu,'" Quiñones-Sánchez said. "Well folks, we've been on the menu."
Garcia said the goal is to continue the conversation among Latinos next month when survivors of gun violence will learn how to reach out to victim services, also discussed on Tuesday, and communicate with the media for help on unsolved cases.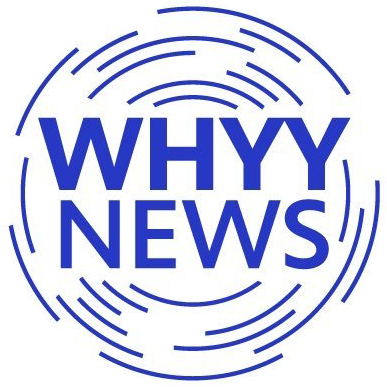 Get daily updates from WHYY News!
WHYY is your source for fact-based, in-depth journalism and information. As a nonprofit organization, we rely on financial support from readers like you. Please give today.