Philly has a wish list ready for Joe Biden and Kamala Harris
Philly helped deliver Joe Biden and Kamala Harris their Election Day win. Here's how he could repay the city, residents say.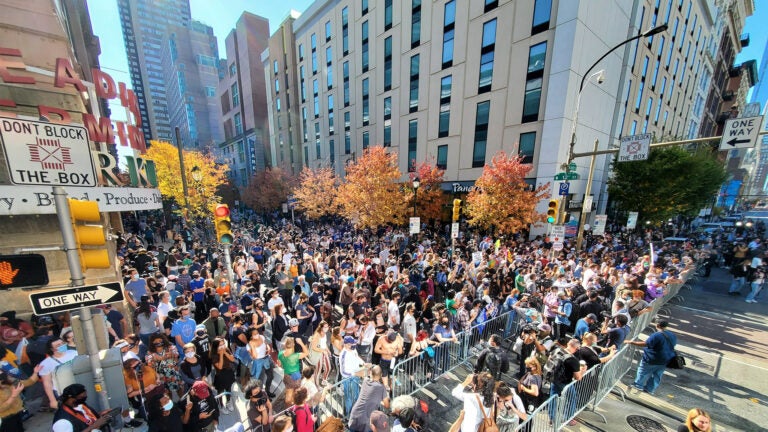 Much of Philadelphia transformed into one big party when it became clear that the city's voters had delivered the ballots Joe Biden and Kamala Harris needed to win a monumentally contentious election.
Philadelphians gathered outside to celebrate the victory — residents danced in front of City Hall and the Pennsylvania Convention Center, gathered in parks, honked horns, and broke out the party dress of the season — a mailbox costume. It was a joyous moment for many, a light in the darkness of an especially tense election week and hope amid a year tainted by the pandemic.
As the nation marks a deeply divided Inauguration Day, PlanPhilly talked to Philadelphians about the investments they want to see from those Biden cabinet agencies that will play a big role in shaping Philadelphia in the years to come.
Department of Transportation
President-elect "Amtrak Joe" Biden has made no secret of his appreciation for transit — and specifically, the transit infrastructure of the Philly region. That could be a huge win for SEPTA, now struggling to emerge from a financial crisis created under the prior administration, which appeared more interested in helping airlines survive the pandemic than the urban transit systems relied on daily by millions of essential workers.
"SEPTA welcomes a strong federal partner that understands how investment in transit can help the nation achieve critical economic recovery, equitable growth and environmental sustainability goals," said SEPTA General Manager Leslie Richards.
Richards wasn't the only person hopeful about the transit possibilities with Biden in the White House. Though he won't be able to take Amtrak from his namesake station in Delaware to Washington, D.C., for the Inauguration due to security concerns, transit advocates from the Philly Transit Riders Union say they are excited to see how he will support the system he relied on throughout his decades as a commuter.
"If the Biden administration cares about essential workers, now is the time to prove it. If we continue with the status quo, service will be cut and public transit fares will rise. Public transit is not a business, it's a public good," a representative for the union said in an email.
Randy LoBasso from the Greater Philadelphia Bicycle Coalition, meanwhile, has his eyes set on a better system for investing in infrastructure.
He suggested the Biden-Harris administration rip a page from the Obama administration playbook and consider a new block grant program focused on infrastructure. When Biden was VP, Obama considered such a program as a way to deliver aid to local projects. The program never got off the ground, creating an opportunity for Biden. Such a program "would go a long way toward speeding up infrastructure projects and making sure they're what the city has directly asked for" LoBasso said.
Another idea: Stronger federal traffic safety benchmarks.
"If the Biden Administration would prioritize traffic safety and Vision Zero and make states adhere to and reach goals more quickly — which we hope former New York City DOT head Polly Trottenberg will help bring about — we would have more government 'skin in the game,' so to speak, and have more incentive to reach Vision Zero," LoBasso said.
Department of Housing and Urban Development
Federal policy plays a major role in shaping the housing landscape in a city like Philadelphia where many rely on rental assistance, public housing, and other forms of housing subsidy, including the mortgage interest deduction available to all homeowners.
The housing lawyers over at Community Legal Services of Philadelphia have already shared their official policy recommendations with the Biden/Harris transition team, and among them, is a call to invest "in our communities through housing."
How to do that? Among their recommendations, CLS wants Biden and Harris to increase federal emergency rental assistance, support eviction diversion programs and reinstate the Obama-era Affirmatively Furthering Fair Housing Rule designed to increase housing access that was struck down by Donald Trump.
For City Councilmember Kendra Brooks, working people are the priority.
"My hope for the new administration is an immediate influx of funds and resources to working-class and poor communities of color," she said.
"Whether it is the pandemic and its financial impact on Philadelphians, the ongoing climate crisis, the shortage of low-income housing, or systemic racism in our criminal justice system, we know that it is the residents of poor big cities like Philadelphia who have felt the fallout from these issues most acutely," she said. "What we need to address the multiple crises of this moment is concerted, unprecedented investment to stabilize our communities and secure our futures. We need a people's bailout," she said.
Department of Justice
1. Prosecution of insurrectionists at all levels & strong crackdown on all Hate Groups & militias

2. Real COVID-19 leadership & support four states and urban centers

3. Infrastructure rebuilding support

4. Restructuring of law enforcement

5. Homeless/addicted folks need help

— CMoxie (@cmoxie) January 15, 2021
On Instagram, users expressed their concern over gun violence in Philadelphia and hopes for it to be addressed through federal laws.
"Gun violence in Philly. COVID is a real problem, but not the only one in our city. I wish [Mayor Jim] Kenney would at least acknowledge that gun violence has become its own pandemic in our city," said user melyluna415.
User Don.mcg added, "I would like to see gun responsibility laws to help tackle Philly's gun violence."
Department of Labor
Philly's favorite sanitation worker, Terrill Haigler — commonly known by his Instagram handle, Yafavtrashman — wants cleaner streets and higher wages, among many other things.
"With a new administration on its way, I would love to see the minimum wage raised to $15 an hour," he said.
The federal minimum wage is $7.25. While many states have legislated higher wage standards, Pennsylvania remains locked in a partisan battle that plays out along geographic lines.
"This pandemic has proven that Philadelphia sanitation workers deserve hazardous pay and higher wages," Haigler said.
The sanitation worker said he also wants to see the federal government step up with more funding for public schools and more resources to help Philadelphia fight the city's opioid epidemic.
"Maybe [the Biden administration] can come up with a game plan and blueprint to take it head-on with the help of local organizations," he said.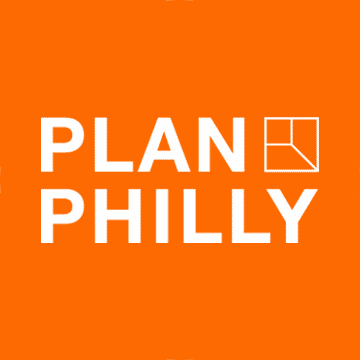 WHYY is your source for fact-based, in-depth journalism and information. As a nonprofit organization, we rely on financial support from readers like you. Please give today.