Philly district attorney to launch LGBTQ advisory board
The DA's Office said the new LGBTQ+ advisory board will be a source of information and resources for victims and survivors of crime.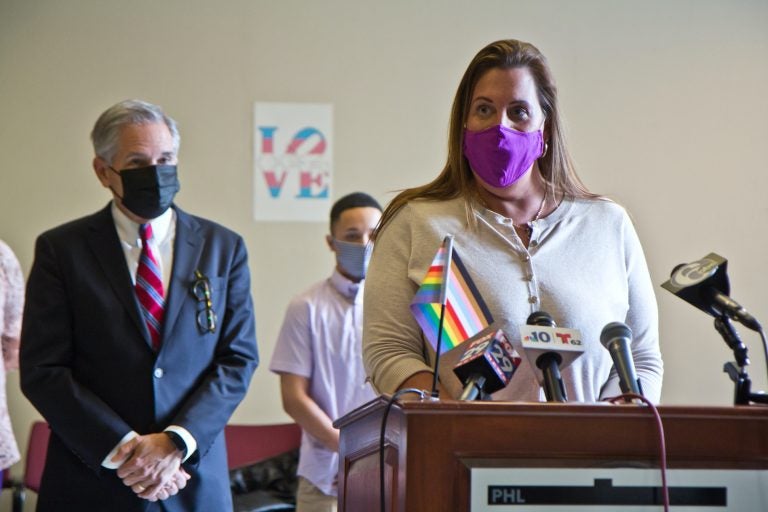 Roughly a week after police arrested a man for allegedly stabbing a 32-year-old transgender woman in Germantown, the Philadelphia District Attorney's Office announced Monday that it will soon launch an LGBTQ+ advisory board to help protect members of that community.
The announcement also comes two days before International Transgender Day of Visibility.
During a news conference, Kelly Burkhardt, the office's LGBTQ+ Liaison, said the new board will also be a source of information and resources for victims and survivors of crime.
"It's breaking down a lot of silos, having a lot of community here and giving us their input because we don't know everything that's happening," said Burkhardt.
The composition and size of the advisory board are still being determined. Those interested in joining the advisory board are asked to contact Burkhardt for more details.
"We are going to be incredibly intersectional to make sure that everyone is a part of this," she said.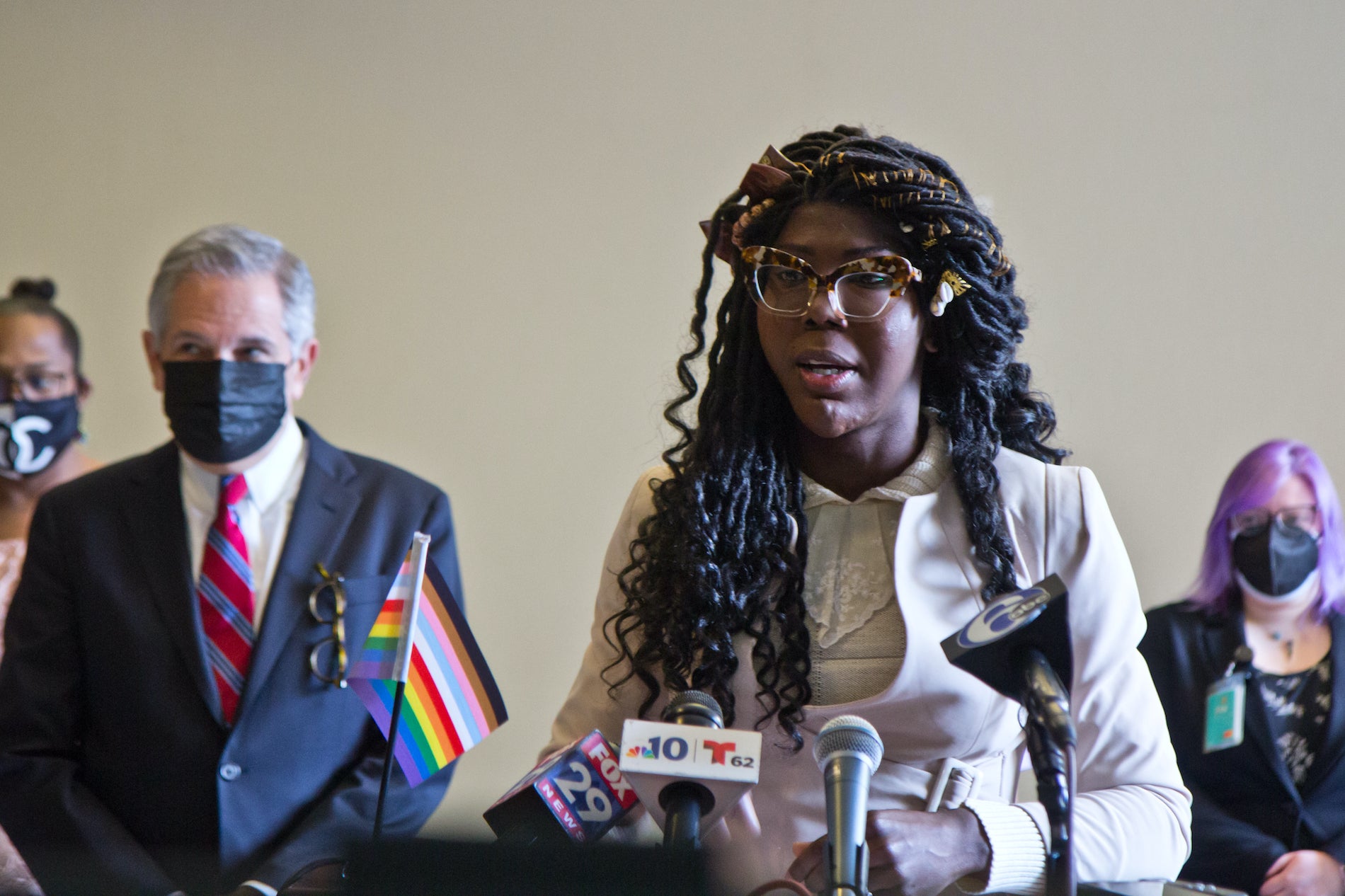 On March 20, police arrested Robert Easley for allegedly stabbing the 32-year-old woman inside a home on the 200 block of East Montana Street. The victim, covered in blood, told police that Easley tried to kill her, then collapsed in front of the responding officers.
The woman, whose name was not released, was visiting Easley, according to police. He allegedly stabbed her multiple times after he began ripping her clothes off and she pushed him away.
Easley, 45, is charged with attempted rape, aggravated assault, and other offenses. District Attorney Larry Krasner said Monday his office has filed a motion to add attempted murder to the list of charges.
"We will vigorously prosecute these cases. We are vigorously prosecuting these cases. We will win these cases — as many as we possibly can — because people need to know that there is no easy target in the city of Philadelphia," said Krasner, who is running for reelection.
The attack was not rare for Philadelphia, where a growing number of Black transgender women have been killed. A total of seven transgender women of color have been murdered over the last seven years. However, Pennsylvania's hate crimes statute does not include protections for LGBTQ people.
Kendall Stephens has been pushing legislators to change that after she was violently attacked inside her South Philadelphia home last August. She survived, but suffered a broken nose, bruised ribs, and a gash in her head.
The attack, which involved six of her neighbors, began as a fight on the street before spilling into her Point Breeze home. Her 12-year-old goddaughter was a witness.
"As a concerned citizen, a hate crime survivor, and a productive, contributing member of this community, I am very terrified of the violence in our city that has run amok," said Stephens, a social work and public health student at Temple University, during Monday's news conference.
In June, Dominique "Rem'mie" Fells was murdered along the banks of the Schuylkill River near Bartram's Garden in Southwest Philadelphia. The 27-year-old suffered injuries to her head and face. Both of her legs had been severed.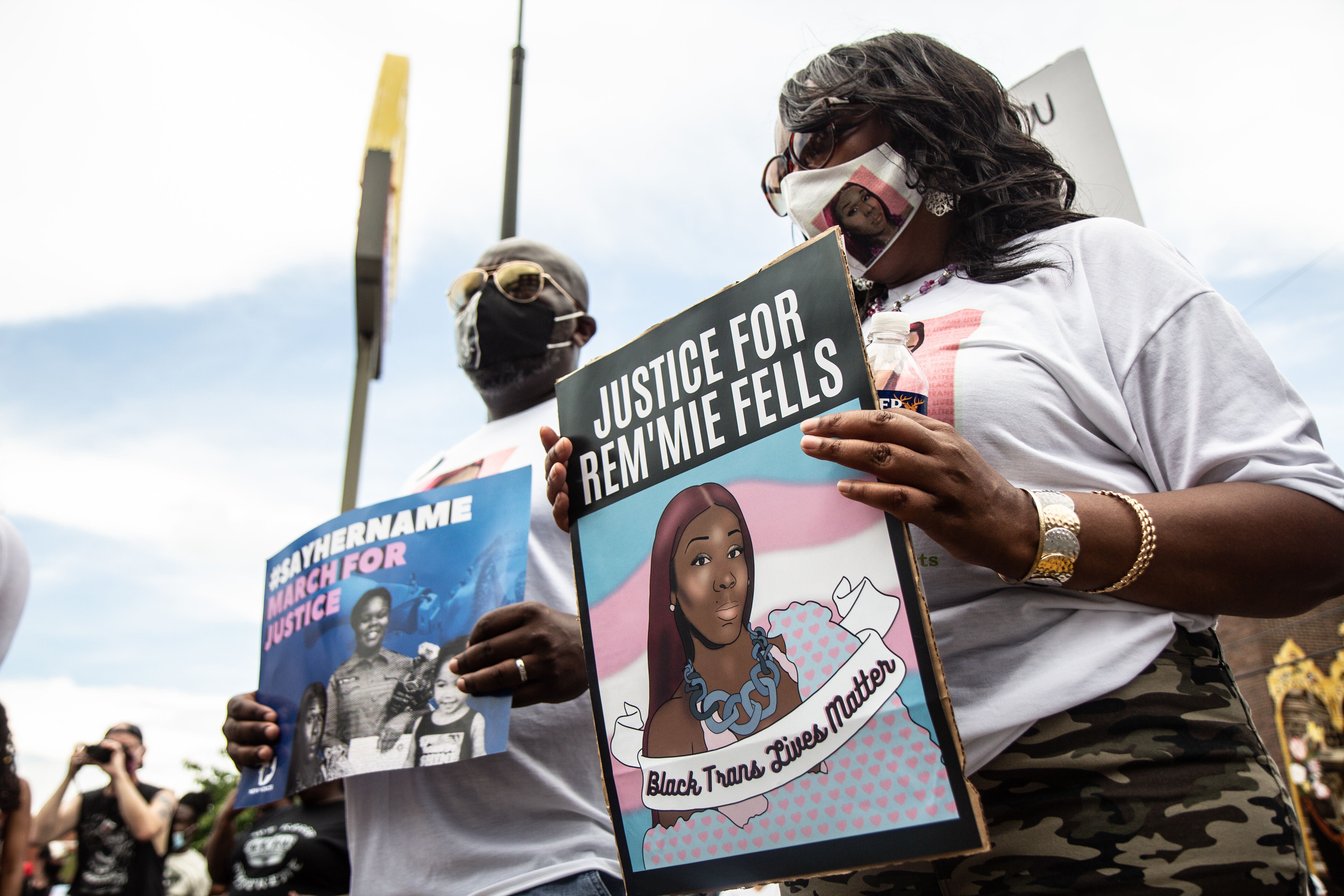 Akhenaton Jones, 36, was arrested in connection with the grisly murder. He is charged with murder, abuse of a corpse, and other offenses.
A preliminary hearing is scheduled for May 17.
Deja Lynn Alvarez, who chairs the Philadelphia Police Department's LGBT Liaison Committee, said Monday that people should never be attacked for being transgender.
"I live my life just like everybody else. I should be afforded the same that everyone else is afforded — the right to live and the pursuit of happiness. Isn't that supposed to be our inalienable right? Life, liberty, and the pursuit of happiness?" said Alvarez.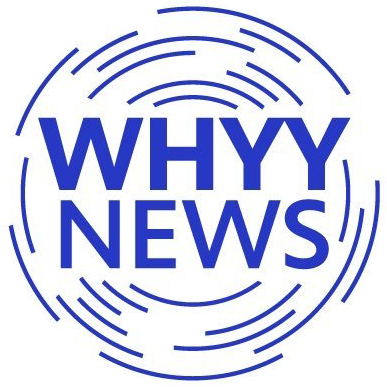 Get daily updates from WHYY News!
WHYY is your source for fact-based, in-depth journalism and information. As a nonprofit organization, we rely on financial support from readers like you. Please give today.