Philly DA's new policy makes it easier for some to clear criminal records
Under the policy, the DA's office will no longer object to anyone seeking to clear their record of non-convictions.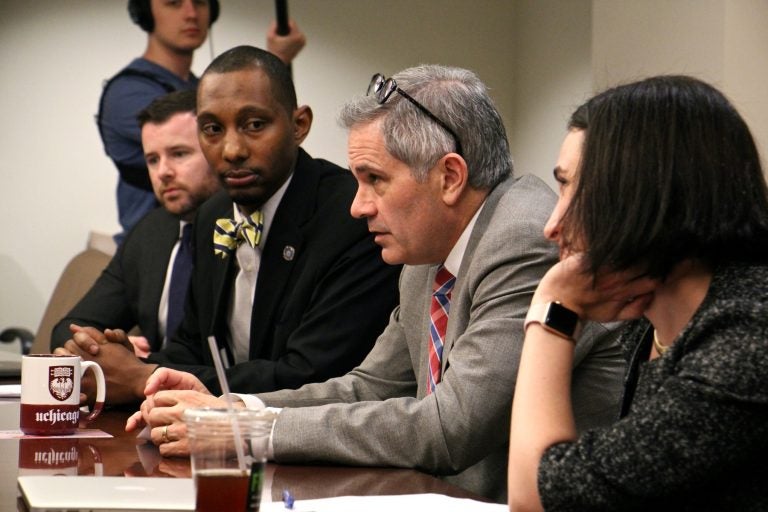 An estimated one in three Philadelphians has some kind of criminal record. A new policy from Philadelphia's District Attorney Larry Krasner aims to make it easier for those who were not convicted to have their records expunged.
"It's important that expungements — where they are appropriate — are available, that they are expedited, and that people are able to move on with their lives in a meaningful way," said Krasner.
Under the policy, the district attorney's office will no longer object to anyone seeking to clear his or her record of non-convictions. That can happen if individuals were arrested but not charged or if charges were dropped.
"It doesn't matter what the grade is, it doesn't matter how recent it is or how far in the past, and it doesn't matter what other charges and convictions an individual may have," said Assistant District Attorney Mike Lee.
The exception to the new rule is for sexual crimes and domestic abuse cases. Dana Bazelon, who drafted the policy, said that's because abusers tend to repeat their offenses before a final conviction.
"The record of those charges, over and over again, is a tool that the court needs to understand an individual's background," said Bazelon.
The policy marks the first written directive regarding expungements. Under previous district attorneys, a court date was often required, and it was up to the discretion of assistant district attorneys whether to grant the expungement. In addition to streamlining the office's approach, the policy also seeks to keep up with Pennsylvania's notoriously easy-to-use criminal record database.
"New York's website will ask questions like, 'Who are you?' and give access based on your answers. Pennsylvania's website just says, 'What are you seeking? Here it is,' " said Lee.
For instance, because the state's website, created in 2006, is so comprehensive, an employer or loan officer conducting a background check on someone can be misled by the data, confusing convicted offenses with charges that may have actually been dropped.
Krasner says his office wants to make sure fewer people are saddled with a record that prevents them from getting a good job or going to school.
"The last thing you want to do is drive people back toward crime based on allegations that were never proved anyway," he said.
The office estimates that about 8,000 requests for expungements are filed every year in Philadelphia. Several area nonprofits have stepped up to provide expungement clinics for free or at no cost. An expungement can also be filed at the courthouse.
WHYY is your source for fact-based, in-depth journalism and information. As a nonprofit organization, we rely on financial support from readers like you. Please give today.