Philly cop who killed suspect has good chance of getting job back
Listen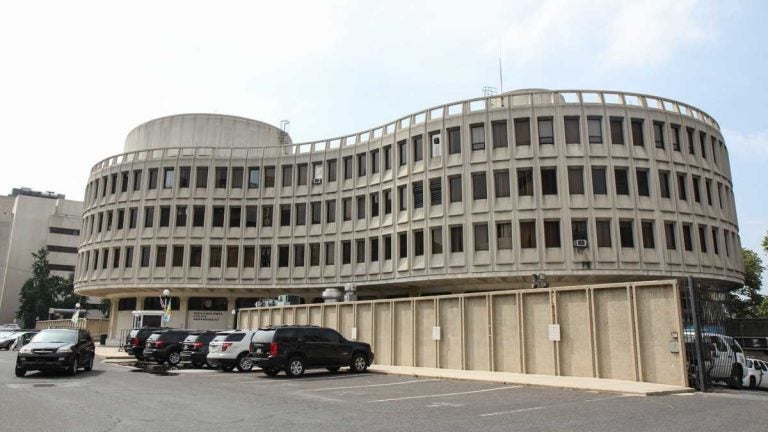 A soon-to-be-fired Philadelphia police officer could get his job back.
On Thursday, the police department announced that Officer Ryan Pownall would lose his spot at the 15th District for violating protocols during a routine traffic stop that left 30-year-old David Jones dead.
Arbitration, however, could make that status temporary.
Under its contract with the city, the Fraternal Order of Police and the city solicitor's office will argue the case during a hearing before three civilian arbitrators — one picked by the FOP, one by the city and one by both parties.
The panel will then determine if the officer was at fault and if the punishment was warranted.
The process is not unique to Philadelphia. Police unions around the country have bargained for similar reviews, said civil rights attorney David Rudovsky.
"Philadelphia stands out as one that's on the extreme edge of this spectrum and both provides the officers much more review after the fact than they would get in other cities and a system — for one reason or another, given the arbitrators that are selected — that seems prone to vote in favor of the police officers," said Rudovsky.
Rudovsky and others say Pownall has a "very, very good" chance of being reinstated after arbitration, which could take up to three years.
Defense attorney Lloyd Long, who is not involved in the case, said, historically, the police commissioner's personnel decisions are easily overturned.
"We have officers who have shot multiple, unarmed people who get fired and get put back on the force. The mere fact that somebody died as a result of what's being reported as pretty clear misconduct doesn't make me think that the result is going to be different," said Long.
During a Thursday press conference at police headquarters, Police Commissioner Richard Ross said Pownall would be let go because he didn't notify police radio that he was pulling over Jones or call for backup.
Ross also said two of the three shots Pownall fired at Jones as he fled the stop were unjustified. The first was appropriate, partly because Pownall believed Jones was armed during the incident.
"Jones also used poor judgment as well when he carried a gun illegally, rode a motorcycle that is illegal to ride on city streets, and refused to comply with Pownall's orders," said Ross.
John McNesby, president of Fraternal Order of Police Lodge 5, did not return a request for comment.
On Friday, Ross called the arbitration process "frustrating."
"Police chiefs struggle to maintain trust and legitimacy in their respective communities, and it can be difficult to do that in cases when the community sees an officer or officers dismissed — and then they are ultimately brought back," said Ross.
Mayor Jim Kenney said reforms are needed at the federal and state levels to help the city keep bad cops from getting their jobs back.
The Pennsylvania attorney general's office is investigating the shooting. A spokesman has said there's no timeline for its completion.
WHYY reporter Tom MacDonald contributed to this report.