Philly civil rights attorneys seek to end stop-and-frisk for 'quality of life' offenses
A new court filing seeks to order Philly police to end the practice of stop-and-frisks premised on "quality of life" issues.
Civil rights attorneys in Philadelphia have asked a federal judge to order the city to halt pedestrian stops, sometimes known as "stop-and-frisk" — for "quality of life" offenses, including littering, panhandling, and carrying open liquor containers — saying the practice is rife with racial disparities.
Per a motion filed Thursday as part of an ongoing civil rights case, police officers would be told not to conduct a pedestrian stop unless a person refuses to stop what they're doing. Civil rights attorney David Rudovsky, whose law firm filed the motion along with the ACLU, said most of these violations can be resolved with a simple request instead of a stop that could result in a summary offense.
"They can just tell the person to move on. And in fact, we think they do that in many cases," said Rudovsky. "If the person doesn't comply, then you can do a stop."
The motion also indicates the city has already agreed to appoint new "accountability officers" in each police district to monitor the racial disparities in stops.
The latest filings are part of a federal consent decree brokered a decade ago, when the ACLU of Pennsylvania and a team of civil rights attorneys began tracking the Philadelphia Police Department's use of pedestrian stop-and-frisks with the goal of eliminating its unlawful use. Under the terms of the decree, an officer must "reasonably believe" that someone has broken the law before making a stop, and must have "reasonable suspicion" that a suspect is armed and could harm them before patting them down, according to police department policy.
Since the start of the consent decree, the total number of illegal stops has significantly declined. Although they make up a small fraction of all police stops, about 40% to 45% of pedestrian stops stem from quality of life offenses — low-level offenses Rudovsky and his team say are a waste of police resources and an ongoing source of racial disparities.
More than 90% of these quality of life stops are of people of color, most often Black people, said Rudovsky. Roughly 44% of Philadelphia's population is Black, according to the U.S. Census Bureau.
"So you had two problems here. The stops were unnecessary to begin with and they're driving large racial disparities," said Rudovsky.
A spokesperson for the Fraternal Order of Police Lodge 5 declined to comment.
City has made some changes, but not others
Lawyers for the City have not filed a legal response to the motion. But, in a statement, mayoral spokesperson Mike Dunn said the "city and the [Philadelphia Police Department] believe additional analysis and community input is necessary before taking any type of restrictive action on quality of life enforcement."
"The Administration is committed to seeking this community input as we continue in our efforts to improve our policies and practices to uphold the Constitutional rights of our residents," he added.
However, over the past summer, after many years of debate, the City agreed that its use of stop-and-frisk is not only a driver of racial disparities, but that the practice "demonstrates as well systemic racial bias," according to court documents.
In response, the City was ordered to develop an action plan designed to address these issues.
The action plan concluded that stops for quality of life offenses were "an inefficient law enforcement activity."
Under that plan, the city also proposed in principle to assign specially-trained "accountability officers" to five police districts designated by both parties; evaluate the work of those accountability officers; provide annual trainings that review the consent decree and legal standards for stop-and-frisk; and review randomly selected stops and accompanying body-cam footage.
The ACLU submitted the remedies to the federal judge overseeing the case after both sides agreed to them, resulting in a partial agreement, said Dunn.
Thursday's court filing would also ask the court to order the city to take additional measures to discipline officers who violate the settlement agreement.
Rudovsky and his team also want commanders and supervisors to periodically report out the reasons for racial disparities in their "areas of command," as well as provide details for how they are ensuring their subordinates are complying with the federal consent decree, specifically when it comes to removing racial bias from stop-and-frisk practices.
But to date, the City has not agreed to restrict pedestrian stops for quality of life offenses, prompting the ACLU and Rudovsky's team to file Thursday' motion. City Council member Isaiah Thomas, who said he had personally been stopped numerous times, has separately authored legislation seeking a similar end to low-level car stops as a means to reduce "racial profiling."
On Friday, Thomas said he viewed the latest filing as complementary to his legislation.
"Whether a stop-and-frisk on the street or a motor vehicle stop in a car, these practices do not make Philadelphia safer and further the divide between police and the community they are meant to protect," he said. "The data, from the ACLU and the police themselves, show that these practices do not keep the public safe and unfairly target those who look like me."
A reaction to 30-year high in shootings
The latest filings come as police data shows combined pedestrian and car stops have already declined dramatically from prior years, falling by more than 60% in 2020 from nearly half a million stops in 2019.
The reduction partially stems from multi-year decline likely tied to prior litigation, but the steepest declines occurred in April and June of last year — the months when pandemic restrictions went into effect and the aftermath of the George Floyd shooting. While major crime overall declined during the pandemic and remains down 14% this year, shootings and gun-related homicides dramatically rose in Philadelphia during the same period.
Many other major cities also saw similar trends, which John Jay College of Criminal Justice Professor and retired NYPD Sgt. Joseph Giacalone linked to the decline in stops and so-called "depolicing" — or hesitancy of officers investigate suspicious activity for fear of repercussions in the wake of national protests over brutality.
"If they make it so convoluted so the cops don't know what they should do or not do, they're not going to do anything," he said. "Removing a tool that has the potential to reduce violence while violence is going up … is moronic."
However, Rudovsky noted that police rarely found illegal guns or drugs during these searches, relative to the total number of stops –– just 2.8% of 179,973 stops last year ended with the recovery of contraband, police records show. Rudovsky also said police data shows stops predicated on quality-of-life issues were even less likely to result in recovery but more likely to be racially disparate.
"If you look at the trends over the years, and there's almost no correlation between stops and homicide rates," he said.
Giacalone said it was the threat of frequent stops created more hesitancy from would-be shooters.
"When used properly, stops are an effective deterrent to carrying illegal firearms," he said. "You have to do good quality stops and invest in training."
Arrest and clearance rates for homicides have meanwhile hovered at historic lows. While police often attribute it to the hesitancy of neighbors and witnesses to cooperate with police, Rudovsky said that erosion of trust was linked to decades of needless stops.
"You stop enough people, you'll pull something off the street. But there's also a cost to community relations to be stopping that many people when it's racially disparate," he said. "They don't talk at all about the fact they're not getting cooperation from the community because people are aggravated that they get stopped all the time because they're Black."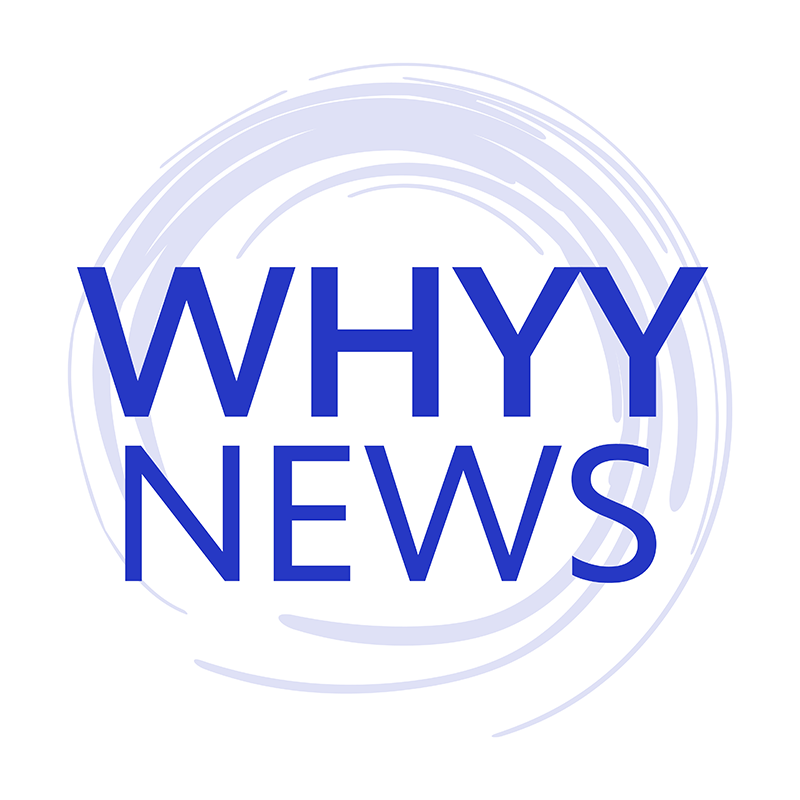 Get daily updates from WHYY News!
WHYY is your source for fact-based, in-depth journalism and information. As a nonprofit organization, we rely on financial support from readers like you. Please give today.