Agreement over funds for Philly Council member's district puts Rebuild back on track
Details of the agreement haven't been made public, but Councilmember Bass allowed a resolution to pass after she sought more funding for her district.
The future of Mayor Jim Kenney's signature Rebuild program appears to be secure, after an undisclosed agreement was struck to settle a funding dispute between the administration and City Councilmember Cindy Bass.
Bass, who chairs the council's Parks, Recreation and Cultural Affairs Committee, had threatened to derail the citywide program while she pushed for more funding for Rebuild projects in her district in Northwest Philadelphia.
But on Tuesday, her committee passed a resolution approving Rebuild's Project Statement, a requirement for the program to continue revitalizing recreation centers, parks and libraries. Bass had planned to hold the critical measure, but changed her position in light of the agreement, which will send millions of dollars to her district, though it's unclear exactly how much.
Bass was seeking at least $20 million in additional funding.
"We're not 100% there, but I feel very, very comfortable with where we are. And I feel very comfortable that at the end of the day, we will be receiving on par with what other districts, other Black and brown districts have been receiving through Rebuild," said Bass before Tuesday's vote.
Sources say the money will be taken from the city's capital budget, but it's unclear when that will happen. During the hearing, Bass said the funding would be dispersed in installments, requiring her to "take the administration at their word."
"I thank Council President Clarke for his leadership and support, as well as my Council colleagues, many of whom stepped up to acknowledge this obvious disparity in funding and voiced their support," said Bass in a statement released after the hearing.
Asked about the additional funding, Kenney said he was not involved in the negotiations.
"I'm glad she's not holding it up. It would have hurt the entire city. It would have hurt every other district, including her own," said Kenney.
A total of 72 public spaces are slated for renovations through Rebuild. Council approved those sites in 2017.
Based on that master list, Bass' district was set to receive $31 million for Rebuild projects. She represents residents in Chestnut Hill, Mt. Airy, Germantown, Nicetown and Logan.
The average allocation across the city's 10 Council districts was $39.5 million.
Three districts were slated to receive less than the average, including Councilmember Brian O'Neill's district in Northeast Philadelphia, which is getting just $7 million. Six districts were slated to receive more, topped by the $59 million going to Councilmember Kenyatta Johnson's district in South Philadelphia.
"There's all kinds of things that would suggest that these facilities need a significant amount of attention and they need it quickly. They need it right now. So for the life of me, I cannot understand how it was determined that the 8th District did not have the same amount of need as these other locations," said Bass in an interview last week.
Council's final legislative session before summer recess is Thursday. The Rebuild resolution is now on track to pass during the meeting.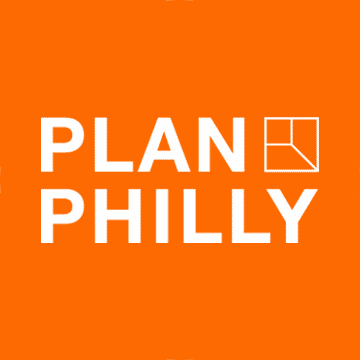 WHYY is your source for fact-based, in-depth journalism and information. As a nonprofit organization, we rely on financial support from readers like you. Please give today.