For Phillies legend Larry Bowa, the 2022 Phils bear a striking similarity to 1980 champs
Bowa said playoff success comes down to team chemistry. "And the Phillies this year have tremendous chemistry," the legendary shortstop added.
Listen
7:07
When the Philadelphia Phillies take the field on Friday in Game 1 of the 2022 World Series against the Houston Astros, they'll be playing under the watchful eye of a former player, coach, manager, and World Series champion: Larry Bowa.
Twenty-two years ago, Bowa and the Fightins picked up steam late in their season and carried their team into the playoffs, powering through a five-game National League Championship Series to beat the Astros, in Houston, to advance to the Fall Classic, where they toppled the Kansas City Royals to earn the club's first World Series title.
In 1980, Bowa played alongside other legends like starters Mike Schmidt, Bake McBride, Pete Rose, Greg Luzinski, Manny Trillo, Garry Maddox, Bob Boone, and Marty Bystrom. He experienced the rush of defensively backing up pitching greats like Tug McCraw and Steve Carlton.
The legendary shortstop, now 76, still advises the baseball club and lives in suburban Philadelphia. In an interview with WHYY, Bowa said the 2022 Phillies' trajectory to the playoffs reminded him of what happened more than two decades ago, starting with the Cinderella-esque tale of the 1980 League Championship games against the Astros. At that time, the team was aligned with the National League.
"Every game, with the exception of the first game, was extra innings. So that was something that was unbelievable for the playoffs. It wasn't a seven-game series, it was a five-game series. So the sense of urgency was much higher at that particular stage of where baseball was then," Bowa said.
Bowa described facing pitcher (now Baseball Hall of Famer) Nolan Ryan in the fifth and final game of the series. "We faced the last game with our backs to the wall," Said Bowa. "He had a lead, 5 to 2 going in the eighth inning. And if you look at his numbers, when he had a lead going in the eighth inning, it was something like 73 and 3."
With the odds stacked against the Phillies, the team beat the Astros 8-7 in 10 innings. After that, Bowa said, a weight was lifted.
"I'm not saying it was a piece of cake, but everybody got to take a deep breath," said Bowa. "There was no pressure whatsoever. We had come up short years before playing the Dodgers and Cincinnati Reds, but once we got past the Houston Astros, I just felt that it was like taking a big burden off your shoulders. And we had a great time playing in the World Series against the Royals."
Bowa fondly recalled his favorite moment against the Royals, who were defeated in six games.
"There's no question: It was the last out when Tug McGraw struck out Willie Wilson. I mean, we had 60,000 people at Veterans Stadium. It was the first-ever World Series in Philly," said Bowa. "History is something that you never forget. And when any time you're the first of something, it's set in tone forever. So that, that stands out more than anything for me."
Bowa can't get over how much this year's Phillies team has in common with the World Series champs of 1980.
"We didn't really go through the season on a high note every single month — similar to the Phillies of this year. There were a lot of peaks and valleys and it seemed like we hit our stride in '80 around maybe the end of August. And I look back at this team in 2022 and they sort of hit their peak going into August and September," he said.
"We had some veterans on that team. The Phillies have some veterans on this team, and I think the lineups were similar. We had a very good hitting lineup. The only difference might be our defense was probably a little bit better than the team playing now. But offensively, I think this team here had probably hit more home runs than our team and then in 1980 did."
Bowa offered high praise for the 2022 team's knack for coming up big late in the game, no matter the situation — just like his championship crew did. He said performances that are gritty come down to hard work and mindset.
"The mindset is when you put a uniform on, you're looking across the field at the other dugout. You have one goal in mind to try to beat that team over there. It wasn't about me getting hits or Mike Schmidt getting hits or Bryce Harper getting hits when they start this World Series in Houston. They're going to look across that field there and say, 'Hey, you know, the bottom line is we need four more wins. And then we're the world champions of baseball.' And I think that's everyone's goal in that dugout is to get four more wins. It doesn't matter how you get them, but they need four more wins."
And Bowa said team success lies in athleticism on the field, which pairs well with morale.
"We call it chemistry. If you have good chemistry in your locker room. And the Phillies this year have tremendous chemistry. We had great chemistry in 1980."
Bowa still works with the Phillies as an assistant to the general manager. And, yes, he's seen great plays and at-bats. But some things happen during the course of the season that can only be attributed to luck.
"When this thing is all said and done, and if the Phillies are fortunate enough to win the World Series, you're going to look back at a game or two and say, you know what, if that play didn't happen, we probably wouldn't have been in the World Series. So there's things that go along this journey that when you have time to sit back and reflect on, you're going to say, 'Hey, you know what, this was meant to be this year.'"
On Wednesday, Bowa and his wife Patty packed for Houston to watch their team.
"Everything I have, I owe to baseball," said Bowa. "Baseball is a tremendous sport and hopefully we can get more young kids involved in it. I know especially in Philly, we've had some lean years lately, and now maybe this will ignite some of these young kids to get out there and play, because this is an exciting team to watch."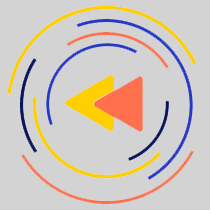 Saturdays just got more interesting.
WHYY is your source for fact-based, in-depth journalism and information. As a nonprofit organization, we rely on financial support from readers like you. Please give today.