Philadelphians call for extension of eviction, lockout moratorium
Members of Philadelphia City Council joined with elected state officials and members of the public to call for an end to lockouts in Philadelphia.
Lockouts take people out of their rental properties, forcing them to quickly grab their belongings before being thrown out for not paying rent, often circumventing the legal process of an eviction.
Councilmember Helen Gym said the issue is that landlords in many cases have received pandemic assistance or are just about to receive part of the millions being set aside to help those who are behind in their rent, but they are still locking out tenants.
"We know that the lockouts and evictions are targeting people of color," Gym said. "Seventy-four percent of the evictions involve a Black tenant. Seventy percent of evictions involve a mother or a woman, and over half of the evictions involve an individual who is caring for either a child, a senior, or a member of the family who is disabled."
Steven Smith is one of the people who has been locked out. He says that, even though over $13,000 in back rent and utilities were paid to his landlord, he and his family found himself on the street July 14 after being locked out of his home.
"We've been homeless since then. We've been living in a hotel," Smith said. "Now my money has been depleted."
Rev. Gregory Holston, pastor for the United Methodist Church in Philadelphia, said he sees too many people evicted and locked out.
A federal moratorium on evictions runs through the end of October. Holston says it's not enough.
"Still people are getting evicted, still people are being pushed out of their homes," Holston said.
Rev. Robert Collier of Black Clergy of Philadelphia and Vicinity was among those who spoke at the rally outside Philadelphia Municipal Court.
"Don't kick out men and women," Collier said. "Don't kick out children. Don't kick out seniors, keep them housed."
The city of Philadelphia has already given out $135 million in rental assistance during the pandemic, most of it through federal COVID-19 funding, said Gym., adding that 4,000 people applied for federal rental assistance in Philadelphia last week alone, which shows how serious the problem has become.
Councilmember Kendra Brooks said that she was late for the rally trying to help someone from her own family who had just been locked out of their home.
"Philadelphians need time, support, and resources to get back on their feet," she said. "These lockouts serve to completely disrupt community members who are on their road to recovering from the losses of the pandemic."
The Philadelphia Municipal Court on Monday issued an order calling for an end to lockouts as of Saturday, Aug. 14. To halt a lockout or eviction, per the order, the tenant must have a rental assistance application that has been marked complete by the city of Philadelphia.
The order also requires that all Writs of Possession issued prior to May 1, and which resulted in a lockout, be re-served to the renter in question.
Gym, religious leaders, and other elected officials have called for a ban on lockouts and evictions through the end of the year.
A spokesperson for the Philadelphia Municipal Court said that can't be done locally, and that he has requested an order from the state court system to implement the end of the year moratorium.

WHYY is one of over 20 news organizations producing Broke in Philly, a collaborative reporting project on solutions to poverty and the city's push towards economic justice. Follow us at @BrokeInPhilly.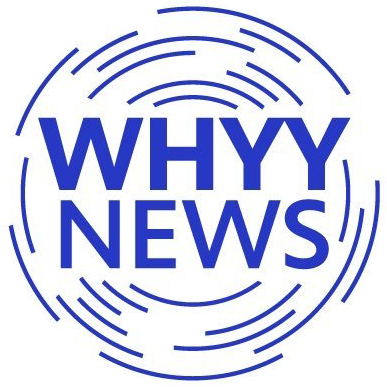 Get daily updates from WHYY News!
WHYY is your source for fact-based, in-depth journalism and information. As a nonprofit organization, we rely on financial support from readers like you. Please give today.