The K&T trail along the Delaware River in Northeast Philly has been expanded
The expansion of the K&T trail is part of a larger effort to connect 11 miles of trails in Northeast Philadelphia.
Northeast Philadelphia resident Kathleen George often enjoys riding her bicycle and walking her dog on the K&T trail along the Delaware River. So, she was excited to explore an additional half mile of the trail that opened to the public on Friday.
The new $2.5 million half-mile trail connects Lardner's Point Park at the base of the Tacony-Palmyra Bridge to the Tacony Boat Launch, and makes the K&T trail two continuous miles.
"The fact that they're extending it north is awesome," George said. "I can't wait to get on the bike and see how far up north it goes."
The expansion is part of an initiative between the City of Philadelphia and the nonprofit Riverfront North Partnership to open an 11-mile network of trails and parks along the Delaware River in Northeast Philadelphia. More than half of those trails are complete.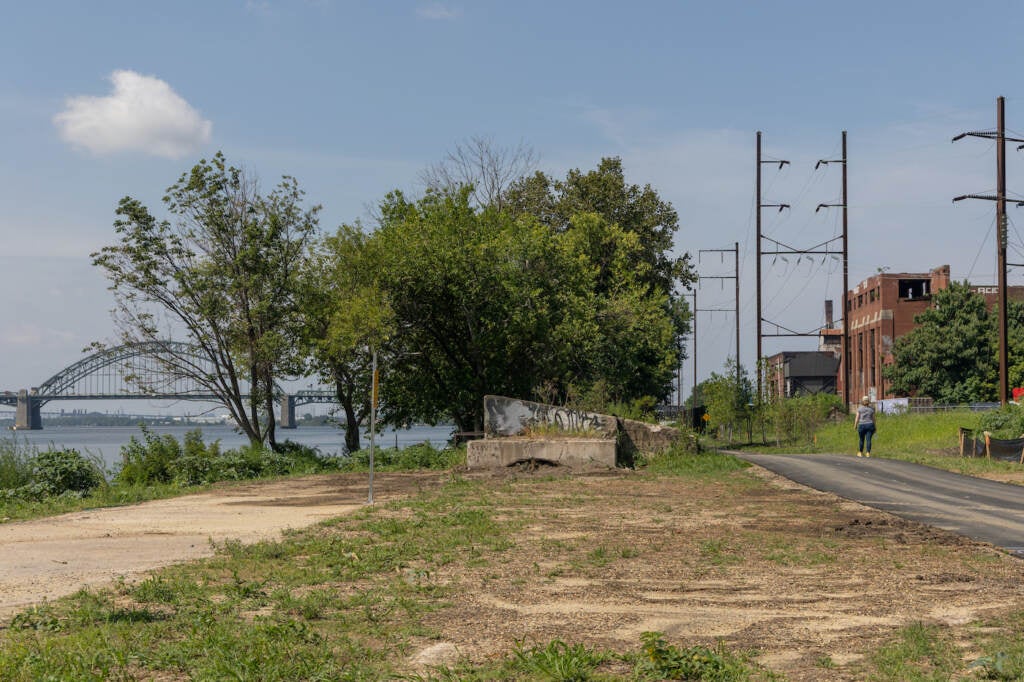 George said she enjoys the convenience of having access to the outdoors so close to home.
"It means that I don't have to travel all the way to Center City and the back of the art museum to use that trail, because it's right in my backyard," she said. "It's really great that I don't have to get in the car, and hook my bike to my truck, and get on the highway and find parking in the city."
During a Friday morning ribbon cutting ceremony, Stephanie Phillips, executive director of Riverfront North Partnership, described the new half-mile trail as "small but mighty."
"This is a legacy project that is bringing our communities to the riverfront to enjoy nature. And projects like these take many years to see to fruition," she said.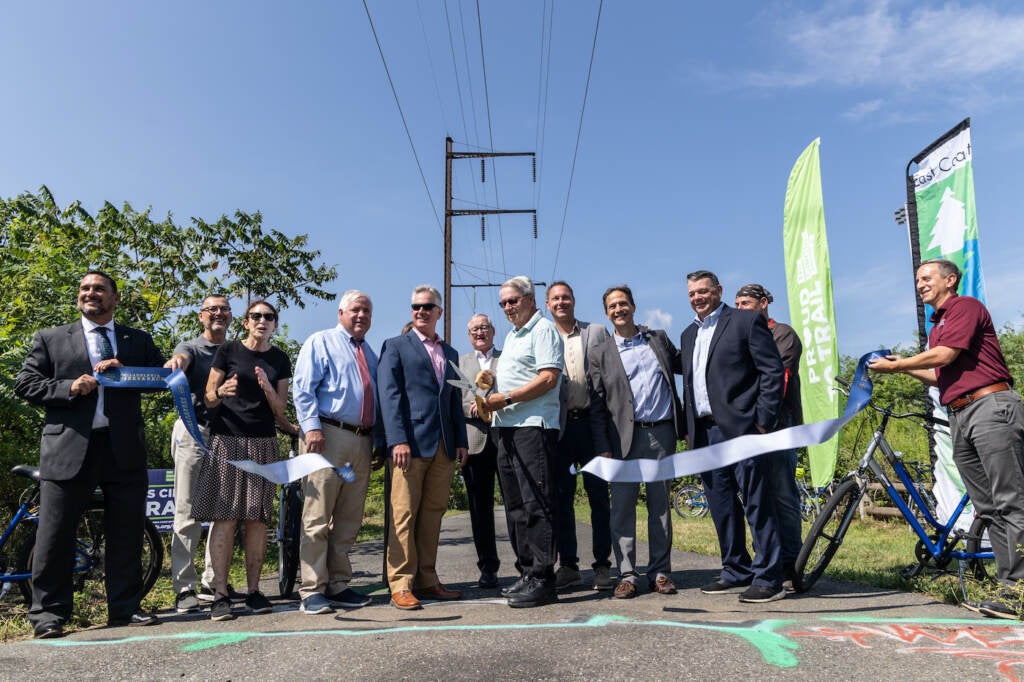 The new trail also helps a regional network known as Circuit Trails meet its goal to connect more than 800 miles of trails across Pennsylvania and New Jersey by 2040.
Mayor Jim Kenney said the city wants its residents to have greater access to the outdoors. Studies find that being in nature helps a person's mood and overall health.
"We want every Philadelphia resident to have the best in class neighborhood assets like parks, trails, and recreation centers, because all residents, and especially our city's young people, need safe places to come together, play, and enjoy nature," Kenney said.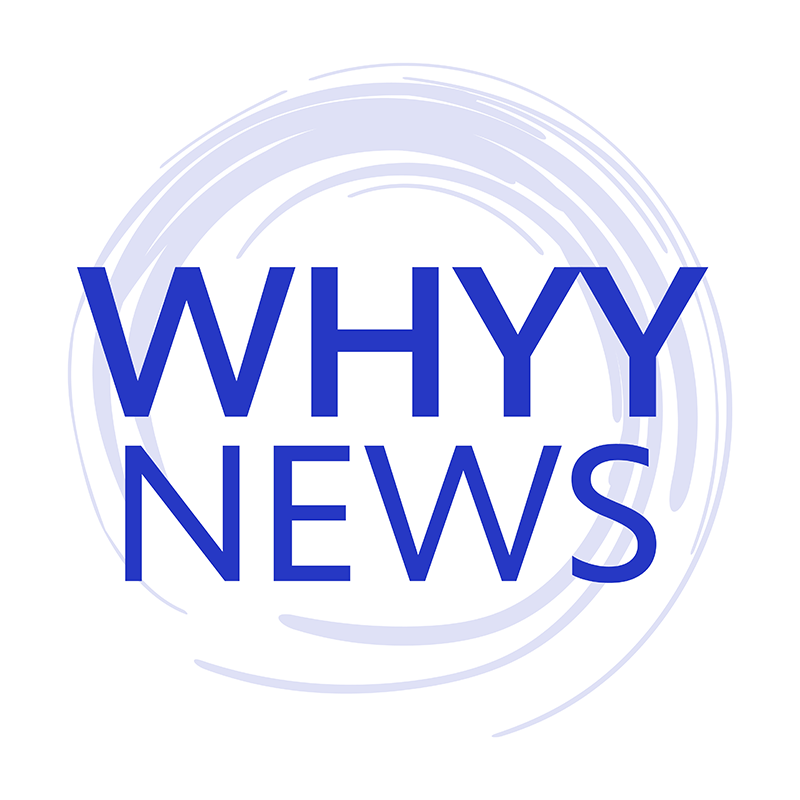 Get daily updates from WHYY News!
WHYY is your source for fact-based, in-depth journalism and information. As a nonprofit organization, we rely on financial support from readers like you. Please give today.