Philadelphia taxi and limo drivers threaten strike during Democratic National Convention [updated]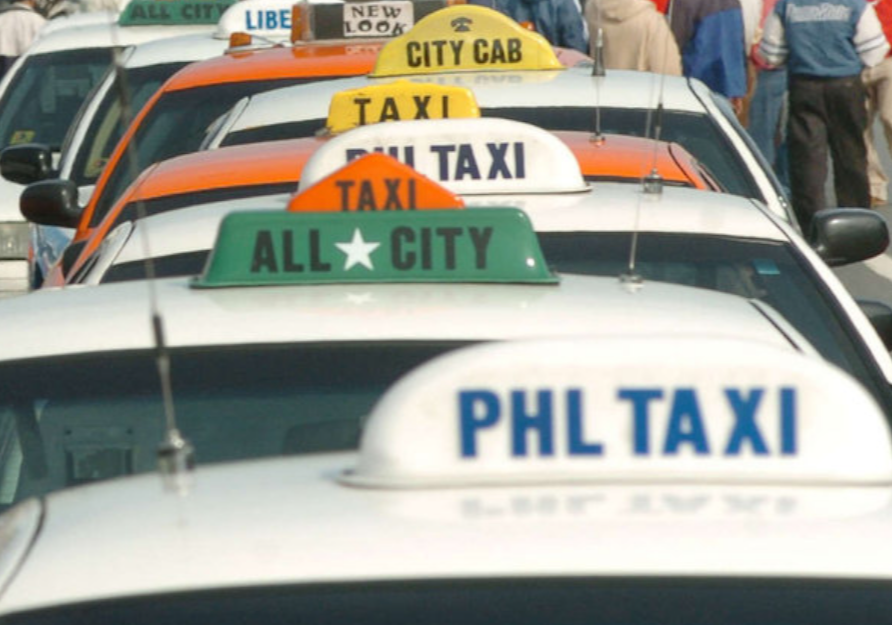 Philadelphia's taxi and limousine drivers are threatening to strike when Philadelphia hosts the Democratic National Convention in July unless officials do something to stop UberX and Lyft from operating in the city.
Drivers delivered the threat in a joint statement by the Philadelphia Limousine Association, Philadelphia Cab Association and the Philadelphia Taxi Association. According to spokesperson Ali Razak, the Limousine Association represents 95 percent of limo drivers in Philadelphia, and the Cab and Taxi Associations represent about 90 percent of Philadelphia 1,600 medallion cabs.*
The service shutdown would also affect UberBlack, which provides limousine cars. Razak said almost all UberBlack drivers were members of the Limo Association.
The drivers say they will refuse to pick up passengers during the DNC, which runs from July 25th to July 28th. The DNC is expected to bring 35,000 to 50,000 visitors to Philadelphia.
Razak said that the drivers would protest with their families outside of the Convention Center, where most of the DNC's daytime events will occur, and outside the Wells Fargo Center, where the big evening speeches will happen. Razak said the drivers had no plans to obtain any street closure or demonstration permits, citing the First Amendment's rights to free assembly and free speech.
The drivers want the Philadelphia Parking Authority (PPA) to stop UberX and Lyft, which operate illegally in Philadelphia. The PPA is currently suing to enjoin the transportation network companies (TNC) from continuing to operate in Philly. The PPA has also engaged in a series of sting operations against individual UberX and Lyft drivers, but that has done little to slow the TNC operations. As of about a year ago, UberX had provided over a million rides in Philadelphia alone.
The drivers are also calling on Mayor Jim Kenney to force the PPA's hand or take some other steps to curb the TNC's illegal operations. Kenney has said previously that the matter is outside his jurisdiction.
Razak said that the action has nothing to do with partisan politics. "We would do this to the Republicans, if they were coming," he said. Rather, the drivers' ire is focused entirely on UberX and Lyft.
"Both UberX and Lyft have been operating illegally in Philadelphia since 2014 with impunity. They operate without any oversight, fail to serve the disabled, engage in so-called 'surge pricing', do not have to pay for any licenses to operate in the city and do not guarantee minimum wage," read the release.
The taxi and limo drivers say that they face unfair competition, because they continue to comply with onerous regulations. "We just want a level playing field," said Razak. Razak also called on UberX and Lyft to ensure a living wage for their drivers.
Razak said the drivers want to see a bill to legalize TNCs in a way that would impose all of the same regulations and permitting costs that taxis currently face. "TNCs have to follow the same rules and regulations as taxi cabs have to comply with," said Razak.
PlanPhilly reached out to representatives from the Mayor's office, the PPA and Uber for comment. We will update this story when they respond
UPDATE [9:22 p.m. 3/28/16]: The PPA declined to comment. Craig Ewer, a spokesman for Uber, sent the following statement:
"Uber is proud to serve Philadelphia and keep the city moving, especially during major events that attract visitors and boost the economy. It's unfortunate that these groups have decided to put their own interests above the needs of the city."
UPDATE [7:56 p.m. 3/28/16]: Kenney spokesperson Lauren Hitt e-mailed the following statement. Let Philly Ride, referenced below, is a coalition that includes advocates for the disabeled as well as limo and taxi drivers.
"The Kenney administration has met with both the Let Philly Ride campaign and the authors of this press release. Following the meeting, we issued a public statement calling on Harrisburg to pass appropriate regulations on ridesharing services, since the Mayor doesn't have the legislative authority to do so. We're hopeful state legislation will be passed in advance of the Convention."
*Correction: This sentence originally said there were 1,400 medallions in Philadelphia. There are closer to 1,600.
WHYY is your source for fact-based, in-depth journalism and information. As a nonprofit organization, we rely on financial support from readers like you. Please give today.