FDR Park redevelopment discussion halted due to protests
Dozen's stood in protest outside Thursday's FDR Park redevelopment meeting in South Philly after being denied entry. A virtual meeting is scheduled for March 1.
Listen
1:21
A meeting to discuss the ongoing redevelopment of FDR Park was halted Thursday night after dozens stood out in the street in protest after being denied entry into the meeting.
State Rep. Regina Young (D-185) told the more than 100 people admitted into the meeting at the Grand Yesha Ballroom that because the event was held at a "place of worship", signs were not being allowed in. The Grand Yesha Ballroom Facebook page lists the space as a performance and event venue.
"If that rule cannot be respected, then I'm sorry," Young said. "This might not be the meeting for you."
Others in attendance said the venue's "capacity limit" was the reason people were being turned away.
Moments later, people outside the venue began banging on the front doors, and could be hurt chanting "Save the Meadows," the name of an activist group looking to preserve the area.
The park's $250 million, multi-year redevelopment project has been repeatedly criticized by community members.
Construction got underway last spring with the groundbreaking of the new welcome center. The final result is expected to include dozens of new athletic fields, trails, playgrounds, and a 33-acre forested wetland on the abandoned golf course, known as "the Meadows."
The first phase of the wetland project will result in roughly 58 acres being cleared of trees and vegetation. Many question the need to cut down trees and how long it could take for the newly planted trees to fully mature.
Harrison Mace, a protester outside the meeting, said he's been waiting months for a public forum to discuss the issues with the development.
"When we weren't even allowed to walk inside with paper signs, people were actually upset," Mace said. "Because if you take away our voice with words and our voice with paper, why are we even going inside?"
Thursday's meeting was hosted by Rep. Young, state Sen. Nikil Saval, City Councilmember Kenyatta Johnson, U.S. Rep. Mary Gay Scanlon, Philadelphia Parks & Recreation, and Fairmount Park Conservancy. Kenyatta and Scanlon were not present for the meeting.
"This is the first of many meetings," Young said to the crowd outside. "Some of you have said you've been working on this for years, and this is the first public meeting where government officials are here to listen and learn. But if you all decide that this start is not a good enough start, well, then I don't know what to tell you."
Officials told the crowd a virtual meeting to address the redevelopment will take place on March 1.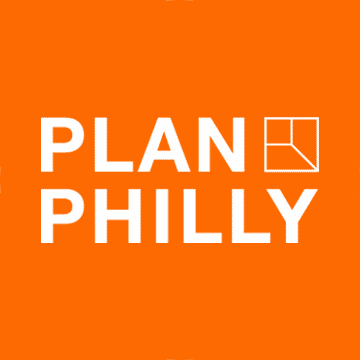 WHYY is your source for fact-based, in-depth journalism and information. As a nonprofit organization, we rely on financial support from readers like you. Please give today.