'Port Richmond Strong': Community members raising money to help families devastated by explosion
"When you have nothing and you've lost everything, anything is more than nothing," said one organizer.
The Port Richmond community is coming together to support survivors of the devastating explosion that injured at least five people, destroyed three rowhouses, and damaged 43 others and a recreation center.
"$10 is going to go a long way," said Ken Paul, president of Port Richmond on Patrol and Civic (PROPAC). He lives a block away from the site of the explosion and is helping organize fundraising efforts to support the affected families. "I don't care how small it is. You're still making a difference and you're willing to help your neighbors."
Organizations including PROPAC, Ancient Order of Hibernians, Division 87, and the Saint George Alumni Group have come together to form a coalition called Port Richmond Strong. So far, the group has set up a Venmo account (@portrichmondstrong) to receive cash donations and is collecting gift cards to help the families with essentials.
"When you have nothing and you've lost everything, anything is more than nothing," Paul said.
The group is asking for gift cards to stores including Target, Walmart, Lowe's, Home Depot, Wawa, and ShopRite, as well as Visa and Mastercard.
"They're all right within walking distance of where we live," Paul said. "Lowe's and Home Depot for repairs and things along those lines. Wawa gift cards so they can purchase gas, because a lot of them are staying away from here, so they're traveling back and forth … Target, Walmart so they can buy essentials."
In addition to the three households whose homes were destroyed, several families remain displaced while they wait for structural evaluations on their homes, Paul said. Others need to make repairs to blown-out doors and windows, and may be struggling to meet their homeowners insurance deductibles. Paul describes the neighborhood as a "blue-collar community," with many elderly residents living on fixed incomes.
"Then something like this happens to them — it's devastating," Paul said.
Port Richmond Strong plans to collect donations until sometime in March, and will then distribute the money to families according to need, Paul said.
The Port Richmond neighborhood came together in a similar fashion in 1999 when another explosion destroyed three homes just around the corner.
"They did a parade. They did fundraisers. There was a benefit at the Sheet Metal Workers union for us. People gave us clothes just to help us get started again," remembered Robin Shouky, who was injured in the explosion and whose home was destroyed more than two decades ago. "You don't even have the basic things anymore."
A local Irish Catholic fraternal organization known as Ancient Order of Hibernians (AOH), Division 87 plans to raise additional money for people affected by the New Year's Day explosion with an in-person event this weekend.
The group is hosting a "bucket drop" fundraiser at its clubhouse on East Thompson Street Friday and Saturday where attendees can make donations, with free hotdogs and drinks, raffles, local "celebrity" bartenders, and possible live music.
"When a tragedy happens to somebody and someone comes up and offers you a helping hand, that comforts you inside," said Kieran McGovern, president of AOH Division 87. "We know we could not possibly raise enough money for all their needs, but to be able to make them feel better, to say 'we're behind you 100%,' that's our point."
Those interested in contributing gift cards may contact PROPAC president Ken Paul at propac19134@gmail.com.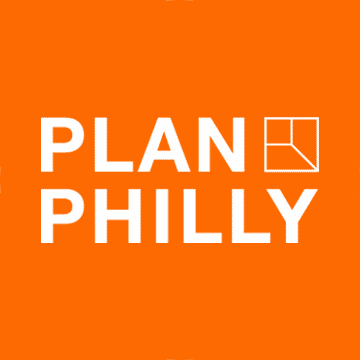 WHYY is your source for fact-based, in-depth journalism and information. As a nonprofit organization, we rely on financial support from readers like you. Please give today.