PGW says its gas lines did not cause the Port Richmond explosion. That doesn't mean it wasn't gas
The investigation into the New Year's Day explosion is ongoing. Early results don't point to PGW's gas lines, but gas still could have been the cause.
Listen
1:12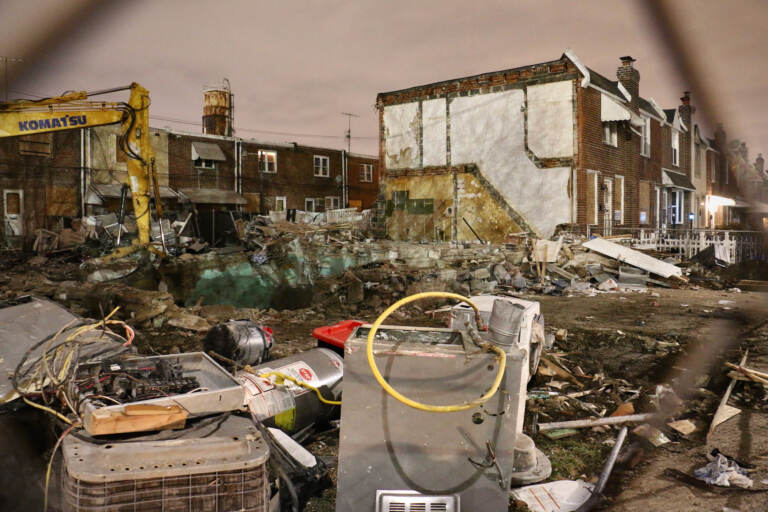 Although the investigation by Philadelphia Gas Works does not point to the utility's own infrastructure as causing the explosion, experts say gas was the likely culprit.
The New Year's Day incident in Port Richmond was large enough to destroy three townhomes, and inflict damage on 43 others as well as a nearby recreation center. Five people were injured.
"The amount of force and the nature of the destruction … looks pretty characteristic of a contained gas explosion in a brick building," said Rick Kuprewicz, a pipeline safety expert in Washington who reviewed media coverage and photos of the Port Richmond explosion. Kuprewicz, who heads the consulting firm Accufacts, said he can't be sure of the cause while the investigation is ongoing.
Inspectors with Philadelphia Gas Works finished checking the utility's infrastructure outside homes — including pipelines beneath sidewalks and lines that run to individual homes — Thursday, and found no evidence of gas leaks.
PGW, in coordination with safety inspectors from the Pennsylvania Public Utility Commission, says it conducted "state-of-the-art leak detection surveys" on all underground natural gas mains and service lines on the 3500 block of Miller Street, where the explosion occurred, as well as surrounding streets. "Mains and service pipes were found to be in good operating condition and PGW identified no natural gas leaks on any surveyed PGW natural gas infrastructure," the utility said in a statement on its website.
PGW's survey does not rule out a gas leak inside a home as the cause of the explosion, since anything beyond the meter is the responsibility of the homeowner.
"It looks like PGW has done their work," said Bob Ackley, president of Gas Safety Inc., and an expert in gas leaks. "I would be looking at any plumbing work or appliances inside," he said.
Officials with the city's Fire Marshal said last week they'd found no evidence of illegal activity, and didn't expect to find any.
Investigators can eliminate "nefarious things," like meth labs or explosives, "fairly quickly," Kuprewicz said.
"As they rule things out, it'll tend to point towards gas combustion or explosion," he said. "Then the question is what could be the likely source of the gas release, and what could have caused it to explode."
Experts say explosions starting with leaks in the lines that connect to appliances like clothes dryers or heaters are not well tracked nationwide.
"We do have lots of data when things are a reportable incident … on the operator side of the gas meter," said Bill Caram, executive director of the nonprofit Pipeline Safety Trust. "But unfortunately, when it's the other side of the gas meter, we don't have data or statistics on that."
The federal Pipeline and Hazardous Materials Safety Administration tracks incidents related to gas distribution systems outside homes. In the past 20 years, there have been more than 120 incidents connected to gas distribution systems in Pennsylvania, causing 48 injuries and 21 deaths.
Ackley, from Gas Safety Inc., says an explosion that destroyed three homes would require a large amount of gas to reach a concentration that could ignite.
"For the buildings to blow to smithereens like that from an [appliance] fitting leak is extremely rare and uncommon," he said. "So, what was it? Who knows? It's tricky."
Kuprewicz agreed the damage seems to suggest a significant leak.
"It could be a slow leak over a long period of time or a large leak over a short period of time," he said.
Even if the Port Richmond explosion was caused by a gas leak inside a home, investigators may never find the evidence to prove that, due to the level of destruction the explosion caused, Kuprewicz said.
"It's going to take a while for them to get down through that rubble and figure out what it could be — if they can. They may not be able to ever do that," he said. "The science of forensic analysis is well established and there's a good chance they will — but there isn't a certainty."
How dangerous gas leaks happen in homes
When it comes to gas infrastructure outside of homes, cast iron gas mains tend to be the oldest and most likely to corrode, along with bare steel. The pipes under the sidewalks on Miller Street are coated steel installed in 1941, according to PGW.
Within homes, the age and material of natural gas piping systems vary widely. The lines that lead from the gas meter inside a home to appliances like hot water heaters or stoves can be made of plastic, steel, or copper — and none of these are immune to leaks, according to Kuprewicz.
Certain types of older plastic can degrade over time, Kuprewicz said.
"Any time you have a connection between pipes or from your pipe to an appliance, those types of things are another common area for leaks," Caram said.
Temperature fluctuations can make these connection points particularly vulnerable, Kuprewicz said.
Renovations or other activity in the home can also cause problems.
"You don't want to put a nail in a plastic gas line," Kuprewicz said.
Pets can even pose threats to gas pipes. Kuprewicz said his family once had to evacuate their home because of a leak where the gas line connected to the clothes dryer. It turned out the cat had been playing with a metal tag attached to it.
"That's kind of crazy, but that filled the house with natural gas at 2:00 in the morning," he said. "An extra force on that line eventually cracked that little flexible corrugated metal."
Natural gas can ignite within a "flammability range," where the gas mixes with air at a concentration of roughly 5% to 15%. A slow leak can build up to the flammability range over time, or a leak caused by a large rupture can dissipate down to the flammability range, Caram said.
"It doesn't take much gas," Kuprewicz said. "All leaks go through a flammability range. The question is whether, in going through that flammability range, is there an ignition source at the same time?"
Ignition sources can include broken light bulbs or electrical cords, landline phones or hot water heaters, and even sparks from metal door knockers.
How to stay safe
Natural gas that travels through distribution lines into homes smells like rotten eggs, because it includes the added odorant mercaptan in order to detect leaks. But some people can't smell it, and it's possible to get used to the smell of a small leak over time.
"If the people get inculcated to the gas odor, and they don't smell it, it doesn't become alarming," said Ackley, of Gas Safety Inc.
The most important thing is to leave immediately if anyone smells gas.
"Don't use any appliances or anything that could cause a spark," said Caram, of Pipeline Safety Trust. "Once you're a safe distance away, call 911 or the gas company and take it from there."
Caram also recommends looking into buying a home methane detector.
"These have come a long way in technology just in the last couple of years," he said. "They're relatively inexpensive and will let you know when you have a methane leak in the home and when you should get out."
Experts say you should be aware of the age and condition of the gas piping in your home, and the last time someone took a look at it.
"Do you have a newer system?" said Kuprewicz, of Accufacts. "Has it been well tested? The people [who] have looked at it, do they know what they're doing? Are they qualified to do this?"
He says anyone can visually inspect their own lines, then call an expert if something is concerning. Caram recommends checking internal lines annually.
"If you have the resources, it would be wonderful to hire somebody who could come in and walk you through your system and tell you what to look for," he said. "Otherwise, there are some great resources on YouTube and things like that that can walk you through it."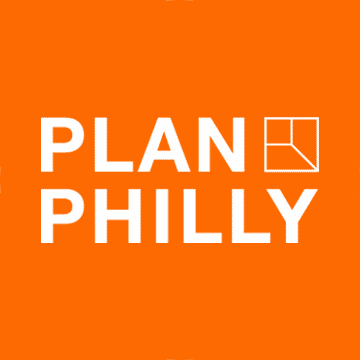 WHYY is your source for fact-based, in-depth journalism and information. As a nonprofit organization, we rely on financial support from readers like you. Please give today.