Philly sanitation crews prep for mountains of trash from celebrating Phillies fans
When the Eagles won the Super Bowl, city crews picked up 92 tons of celebratory trash. "If we see that the game is going in our direction… we'll be ready."
Philly is heading into a potentially celebratory — and messy — week, as the Phillies come back for their first home game of the World Series Monday.
Philly fans are famous for taking their celebrations to the streets. All that spirit can mean a lot of trash, and city sanitation workers are ready.
"Where people tend to gather, there's going to be some trash and debris left," said Faruq Scott, sanitation operations administrator with the city's Streets Department, hours before the first game of the series Friday. "We'll just be prepared to go, in case they win."
Philly sanitation crews cleaned up 7,780 pounds of trash after the Phillies' win last Sunday that catapulted them into their first World Series in more than a decade. Ecstatic Phillies fans filled the streets, setting off fireworks, scaling poles despite the city's preemptive greasing, and even drinking beer out of shoes.
This week, the series moves to Citizens Bank Park in South Philly for Game 3 on Monday.
The Streets Department started preparing last week to pick up what could be literal tons of trash.
Crews will be on call to wash the streets if needed
After the Phillies won the World Series in 2008, city sanitation crews picked up 40 to 50 tons of trash from the parade.
The garbage that fills streets after wins tends to be pretty mundane, like chip bags, food wrappers, and drink cans. But it's "certainly more concentrated," Scott said.
A 26-year veteran of the city's sanitation force, Scott has been through several big sports-related celebrations. He's got his eye on four hotspots that may need serious cleanup this week.
"Around City Hall; in South Philadelphia; up in the northeast at Frankford and Cottman; and Main Street Manayunk," he said.
The goal is to restore the streets to their pre-celebration state or better, Scott said.
As crowds recede, sanitation workers will hit the streets with hand-held trash blowers, mechanical street sweepers with big, rotating brushes, and trash compactor trucks. If things get especially messy, they'll break out a "flusher truck" to dump water on the streets.
The city plans to stage equipment and crews at key locations about an hour before games let out. Sanitation workers will be on standby.
"We'll probably staff up … in expectation that they win," Scott said. "If we see that the game is going in our direction, then we'll activate, and we'll be ready to go."
Eagles 2018: Unimaginable amounts of trash
Even compared to the Phillies' last World Series win, the Super Bowl parade after the Eagles won in 2018 was "monumental," Scott said. He was in charge of the cleanup.
"When I got to Ben Franklin Parkway, … the trash was up to my knees," he said. "I was walking in the street, and the trash was up to my knees."
City crews picked up 92 tons of trash along the parade route, from Lincoln Financial Field to the art museum (Scott says on a normal day, you might get around 1 ton of trash from that area).
"It generated the most trash that I have knowledge of in the history of the city of Philadelphia," Scott said.
Crews worked until 2 a.m., took a break, then were back at it at 6 a.m.
"I had been working and preparing for large events, cleaning large events for quite some time," Scott said. "It was something that I couldn't even imagine."
After a win, a trash-filled city is 'a great problem to have'
Scott says the mess that comes after Philly sports fans celebrate is not an annoyance to the Streets Department. He's a Phillies fan himself, and says when Philly teams win, it brings people together.
"This is a great problem to have," he said.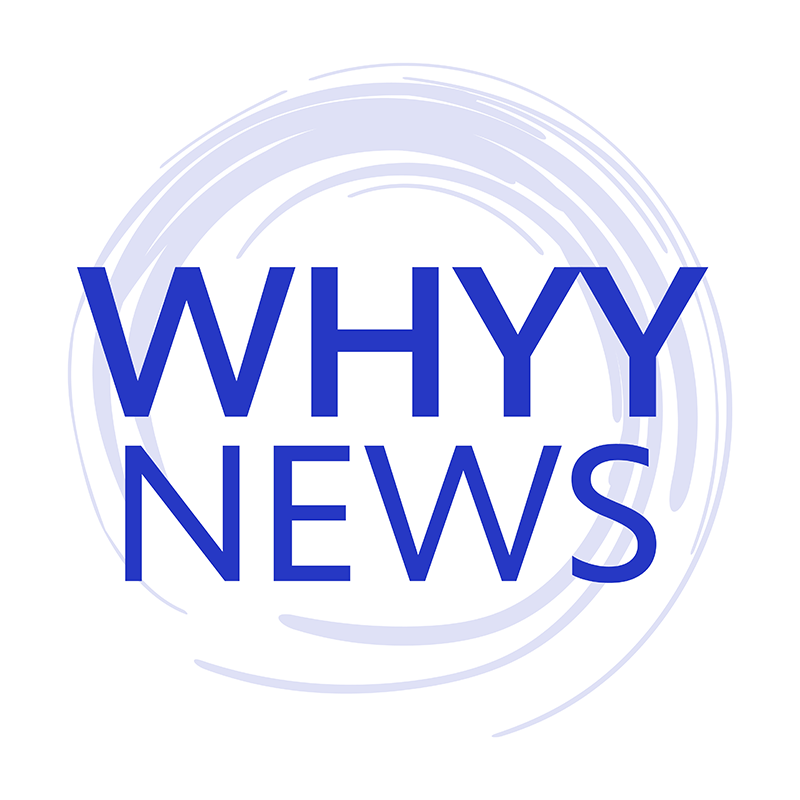 Get daily updates from WHYY News!
WHYY is your source for fact-based, in-depth journalism and information. As a nonprofit organization, we rely on financial support from readers like you. Please give today.