This weekend, Philly residents can get free screenings for peripheral arterial disease
Peripheral arterial disease is a serious health condition that causes blockage of blood vessels in the lower body that can lead to amputations.
This weekend a national health initiative is partnering with Temple University Health to offer free peripheral arterial disease (PAD) screenings for Philadelphia residents.
"Save Legs. Change Lives," – a multi-year initiative by Janssen Pharmaceutical Company of Johnson and Johnson – is the group that's urging individuals to get screened if they suspect they have PAD.
The organization was created to raise awareness about the grave risks of the condition and its prevalence within Black communities — affecting nearly 1 in 3 Black Americans.
The group will make its stop at The Philadelphia Walk to Save Black Men's Lives on Saturday, June 17, and the Philadelphia Juneteenth Festival on Sunday, June 18 at Malcolm X Park at 5100 Pine Street in West Philadelphia.
Screenings for PAD usually require blood pressure measurements of arms and legs, and the results can be completed within 15 minutes.
Peripheral arterial disease is typically caused when blood flow from the heart to the legs is restricted due to fatty plaque buildup in the lower arteries. Some factors include aging, obesity, high blood pressure, diabetes, and smoking. It affects nearly 6.5 million Americans over the age of 40.
The health implications of untreated PAD are severe, according to Richard Browne, senior medical executive at Johnson and Johnson. The most serious health outcomes are amputations, which affect nearly 160,000 people annually.
"It's a very serious and often underdiagnosed cardiovascular condition," Browne said.
Browne also said that the consequences of amputations can be deadly — an issue that's personal to him.
"My father-in-law suffered from significant peripheral artery disease, ultimately having both of his legs and his right arm amputated at a young age and dying four years before the birth of my son," he said.
Browne said that a lot of amputations are preventable, which is what "Save Legs. Change Lives." has been focused on doing.
"Why we started "Save Legs. Change Lives." has to do with the fact that Black Americans are up to four times more likely to undergo a PAD-related amputation compared to white Americans," he said. "And not only does the amputation increase your risk of dying within the next three years, it is obviously very costly to the health care system."
Interventional cardiologist and chief of medical staff at Robert Wood Johnson, Edward Wingfield, believes that social determinants of health can play a role in any subsequent diagnosis of PAD.
"Within the city of Philadelphia, there are many factors that contribute to the development of PAD and a lot of it is nutritional," he said. "It has a lot to do with access to good eating facilities, healthy food. Access to safe places to walk and exercise. Access to medical facilities."
He said that PAD's impact on Black Americans is "massive," but targeting access to preventative care in communities that need it will help solve the issue.
"Early detection is always going to give you a much better outcome. So we're really looking to extend that message to set up pretty much a large-scale screening operation," he said.
"Save Legs. Change Lives." will be at The Philadelphia Walk to Save Black Men's Lives located on 1816 North 15th Street at Temple's Aramark Star Complex on Saturday, June 17 from 7:00 a.m to 12:00 p.m.
The organization will also be at the Philadelphia Juneteenth Festival at Malcolm X Park on 5100 Pine Street from 7:00 am to 7:00 p.m.
Support for WHYY's coverage of health equity issues comes from the Commonwealth Fund.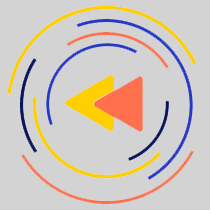 Saturdays just got more interesting.
WHYY is your source for fact-based, in-depth journalism and information. As a nonprofit organization, we rely on financial support from readers like you. Please give today.