Philadelphia orders thousands of COVID-19 vaccines for younger children
Ask us about COVID-19: What questions do you have about the coronavirus and vaccines?
Philadelphia has placed its first order for Pfizer's COVID-19 pediatric vaccine for 5- to 11-year-olds — more than 20,000 doses. The city Department of Public Health has informed providers to administer the doses as soon as they receive them, Dr. Cheryl Bettigole, the acting health commissioner, said at a press conference Wednesday.
On Tuesday, the director of the Centers for Disease Control and Prevention, Dr. Rochelle Walensky, approved the recommendation of the agency's advisers, who voted 14-0 in favor of vaccinating this age group with Pfizer's pediatric vaccine. Vaccine clinics, children's hospitals, and pediatricians' offices are eligible to offer shots immediately. Clinical trials showed that the vaccine, which is one-third the dose given to adults, is 90.7% effective in this age group, and that side effects were mild.
In Philadelphia, children can be vaccinated at any city-run community clinic, most pharmacies, health centers, and many pediatricians' offices.
Some pediatricians will call parents to come in when the doses are ready, Bettigole said.
"For a lot of [parents], they need [a doctor] who will sit with them and answer their questions. They may have very good questions and be ready to move to get their child vaccinated or to seriously consider it if they have the time to get those questions answered,"  she said. "And I would encourage anybody who still has doubts to just sit down with their pediatrician, with their family doctor, ask your questions, don't be embarrassed about them, but ask them because by answering those questions, that's how we're going to get Philadelphia protected."
She urged parents to be patient during the first few days of eligibility, as it might take time for every provider to prepare.
"We're working to make sure that phila.gov/vaccine and vaccines.gov are up to date with the latest information. We know that for the first few days, it may be frustrating to find a pediatric vaccine. I wish that wasn't just the way it is right now, but we can't control where the vaccine ships or how quickly it ships, and we do want to start vaccinating kids as soon as possible," Bettigole said.
"This is a big step back toward normal, and I'm very excited to see it happen. We're working hard to make sure it's available in as many places as possible as soon as possible," she said.
Bettigole also assured parents that the vaccine is safe for children, and that though kids generally get milder cases of COVID-19 than adults, the risk is not zero. More than 700 children in the United States have died from the virus.
"They also, of course, can carry COVID to older folks who may be more vulnerable," Bettigole said. "I will also say that every single physician I know is getting their kids vaccinated if they have children who are age-eligible, and many of them have been hanging on desperately waiting for this moment."
Bettigole said she is pleased that pediatric vaccines will be available before many of the holidays. But she reminds parents that Thanksgiving will arrive before 5- to 11-year-olds are fully vaccinated. She encourages people to wear masks and limit indoor parties. She also advises people to plan ahead if they want to get tested for COVID before family gatherings.
"I think we all remember how difficult it was to get tested before Thanksgiving last year. We anticipate that many people may want to get a test before they go to Thanksgiving dinner, especially if they'll be seeing someone elderly or immunosuppressed, and particularly if there are unvaccinated family members. So everyone needs to think ahead about how this is going to work if you try to go to a testing site the day before Thanksgiving. It's likely that you'll have to wait a long time, and you might not be able to get a test," Bettigole said.
"One way to plan ahead would be to use at-home COVID testing … It's important to remember, though, that a negative test is only for that particular moment in time. The longer between the test and the gathering, the more likely that you could actually be contagious, especially if you're not vaccinated," she added.
Since last week, the city says, 890 more Philadelphians have been diagnosed with COVID-19. As of Tuesday, the city had reported an average of 170 new cases per day.
An additional 5,000 Philadelphians got their first doses of COVID-19 vaccines since last week, and more than 3,000 became fully vaccinated. So far, more than 55,000 Philadelphians have received their boosters.
Overall, more than 87% of adults and more than 81% of people 12 and older have received at least one shot, the city reports. More than 71% of adults and more than 66% of those 12 and over are now fully vaccinated.
Montco announces its plan to vaccinate kids 5-11
Parents and guardians of 5- to 11-year-olds in Montgomery County can now schedule appointments for their children to get vaccinated with Pfizer's pediatric COVID-19 vaccine.
Appointments are required and will begin Thursday. They can be made online or by calling 833-875-3967 Monday through Friday between 8:30 a.m. and 4:30 p.m.
All minors must be accompanied by either a parent or legal guardian, or by an authorized substitute.
The county operates COVID-19 vaccine clinics at the following locations:
Bethel Community Church of Pottstown, 575 N. Keim St., Pottstown 19464
Tuesdays 11:30 a.m. – 6 p.m.
Thursdays 9 a.m. – 3:30 p.m.
Human Services Center (first floor, community room), 1430 DeKalb St., Norristown 19401
Tuesdays 11:30 a.m. – 6 p.m.
Thursdays 9 a.m. – 3:30 p.m.
King of Prussia Mall at the Court (third floor, former Thomasville Furniture location), 640 W. Dekalb Pike, Suite 3010, King of Prussia 19406
Mondays 11:30 a.m. – 6 p.m.
Wednesdays 9 a.m. – 3:30 p.m.
Fridays 9 a.m. – 3:30 p.m.
Willow Grove Parkside Shopping Center (former Petco location), 2522 W. Moreland Rd., Willow Grove 19090
Mondays 11:30 a.m. – 6 p.m.
Wednesdays 9 a.m. – 3:30 p.m.
Fridays 9 a.m. – 3:30 p.m.
Visit vaccines.gov for information on more providers.
Individuals also can get adult shots, boosters, and flu shots at the four county clinics. Those who are homebound can call 610-631-3079 and leave a voicemail for a call back.
Parents and guardians can learn more about pediatric vaccines at free-of-charge live virtual town halls hosted by the county and the Montgomery County Immunization Coalition. Local health care and community leaders will share the latest information and answer parents' questions and concerns. The events will take place at the following times:
For general COVID-19 questions or to register for the vaccine by phone, call the Montgomery County COVID-19 hotline at 833-875-3967. The hotline is open five days a week, Monday through Friday, from 8 a.m. to 4:30 p.m. General questions can also be emailed to covid19@montcopa.org.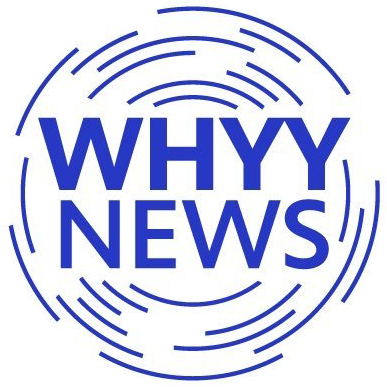 Get daily updates from WHYY News!
WHYY is your source for fact-based, in-depth journalism and information. As a nonprofit organization, we rely on financial support from readers like you. Please give today.