Menorah lighting at Betsy Ross House signals start of Hanukkah season
Listen
1:07
The Jewish eight-day festival of lights known as Hanukkah kicked off Sunday with communities gathering to light menorahs around the world, including right here in Philadelphia.
More than 150 people gathered in Old City Sunday to mark the Jewish holiday that celebrates the reclamation of the Holy Temple in Jerusalem.
Old City Jewish Arts Center director Rabbi Zalman Wircberg said celebrations like these aren't just for the Jewish communities, but for all people to participate in.
"Community is the people who join and everyone is welcome to join, and not only on Hanukkah, but all year round," he said.
This year's Hanukkah comes at a time when antisemitism is rising in the United States at a record breaking rate. The Anti-Defamation League released a report in April showing more than 2,700 antisemitic incidents were reported in 2021, an average of more than seven incidents per day.
"Hate has no place, and how do we fight with it? Not with swords," Wircberg said. "We fight hate and evil with light, and that's always been the tradition, the Jewish tradition, where we bring in more light. A little light dispels a lot of darkness. When you bring it into the world and you demonstrate your pride and your values and you stand strong, that is the way we combat, banishing hate."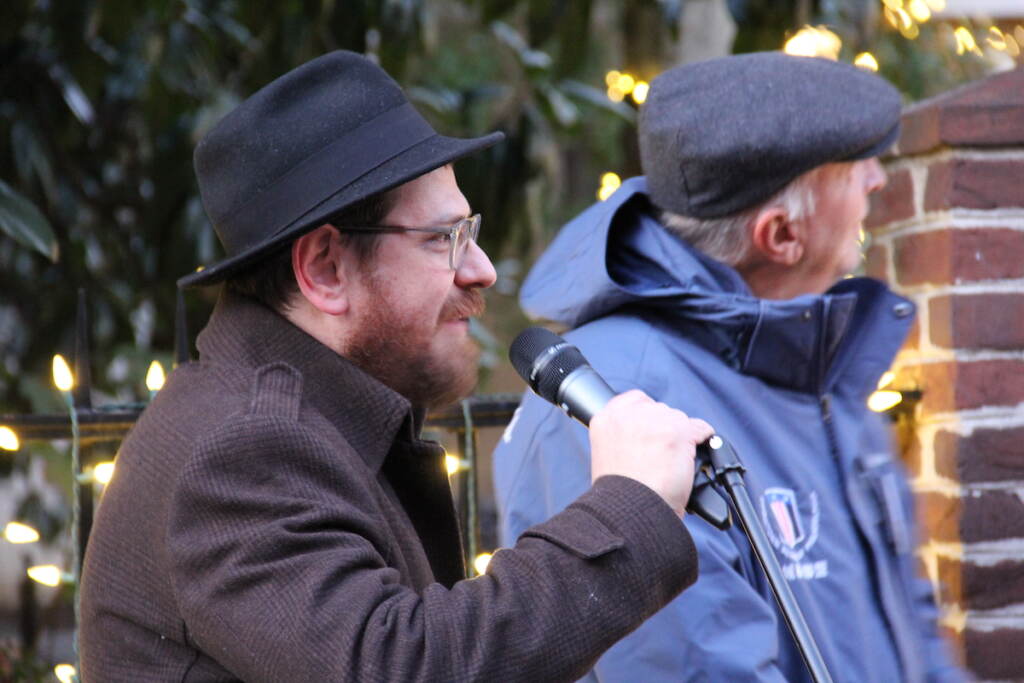 During the Second Century BCE, the Holy Land (Israel) was ruled by the Selucid Empire (Serbian-Greek), who tried to force communities to adopt Greek cultural heritage. A Jewish army, led by Judah the Maccabee, defeated the Selucids and reclaimed the temple.
When attempting to light the Menorah inside the temple, only a day's worth of oil remained, but the supply kept it lit for eight days, which is where the Hanukkah celebration comes from.
Multiple gatherings are scheduled in the metro area to connect communities during the holidays, including a candle lighting at 5 p.m. in Rittenhouse Square on Tuesday.
Treats and trinkets were given to those who attended Sunday's Menorah Lighting at the Betsy Ross House on Arch Street. (Cory Sharber/WHYY)

(From left) Old City District Executive Director Job Itzkowitz, City Representative Shiela Hess, and District 1 Councilmember Mark Squilla. (Cory Sharber/WHYY)

Wircberg's son, Levi, unofficially led the lighting proceedings after his father allowed him to take the podium. (Cory Sharber/WHYY)

More than 150 people packed the sidewalk outside of the Betsy Ross House in Old City for a Menorah lighting on Dec. 18, 2022. (Cory Sharber/WHYY)

Treats and trinkets were given to those who attended Sunday's Menorah Lighting at the Betsy Ross House on Arch Street. (Cory Sharber/WHYY)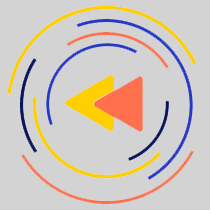 Saturdays just got more interesting.
WHYY is your source for fact-based, in-depth journalism and information. As a nonprofit organization, we rely on financial support from readers like you. Please give today.