Philly gun violence activists say the READI program can work, but only if it's done right
Community activists say the Chicago-based READI program could be the solution Philly needs to curb gun violence – if it ever materializes.
Listen
3:24
Working on a solution to gun violence and want to share it? Get in touch with gun violence prevention reporters Sammy Caiola and Sam Searles.
Phillip Griffin was in a Chicago-area prison last year when he received a letter from the Rapid Employment And Development Initiative (READI) — a nonprofit-led gun violence prevention program designed to give people coming out of the criminal justice system the tools they need to make a legal living.
He was initially hesitant.
"I'm like, 'this is basically school,'" Griffin said.
The 30-year-old Chicago native said he started selling drugs as a teen. It was good money, and he planned to get back to it after his release.
"When I came home I felt like I had something to prove," he said. "I'm highly intelligent but I'm not qualified for anything. And before READI, my drive to get qualified for something was slim to none."
The READI program, launched in Chicago in 2017, aims to zero in on people at highest risk of becoming shooters — mostly Black men between the ages of 18 and 32 who have already shot or been shot, according to a report from the University of Chicago and Heartland Alliance. Participants go through a 12-month course of cognitive behavioral therapy, housing assistance, employment preparation and financial literacy.
Griffin visited READI on his release, despite his doubts. He joined last February at the urging of another participant, and he hasn't been behind bars since.
"In the last 11 years I ain't done anything but bull***t," said Griffin. "It's time I see the bigger picture."
His story tracks with new findings from the University of Chicago Crime and Poverty Labs showing that men who participated in the program had 64 percent fewer shooting and homicide arrests in the 20 months after they were identified than their counterparts in the control group. The study involved about 2,500 men, 35 percent of whom had been previously shot and 98 percent had been previously arrested.
The City of Philadelphia has been talking about unveiling a READI pilot program for at-risk residents in Philadelphia since at least the spring of 2021, according to a city report.
A city spokesperson told WHYY this week that the rollout is slated for March and asked that press "hold any questions until that time."
"The process for standing up this program is intricate and we want to share it with the public when it feels ready, so that we can serve Philadelphians correctly out of the gate," the statement reads.
Philadelphia saw 516 homicides in 2022, nearly double the total from 2016 and largely committed with a firearm according to data analyzed by the Office of the Controller. City officials often point out that a small number of people are involved in gun violence — just 1.5 percent of known criminals are responsible for 80 percent of all detected gun crimes in Philadelphia, according to a 2019 Temple University analysis of arrest data.
Community activists and nonprofit leaders say intervening with these most-likely perpetrators could be the solution the city needs to curb the bloodshed — if it ever materializes.
"Of course it's concerning," said Mazzie Casher, director of nonprofit group Philly Truce, of the delay. He applied to be a READI partner organization when the city requested proposals in August and said he hasn't heard back since the interviews. At the time of the proposal request, the city said READI would launch in November 2022.
Casher said the hold-up is a reflection of the city's lack of urgency on the gun violence crisis.
"Even before this, none of it has been raised to the level of emergency in any way, shape or form," he said. "That's pretty f***ed up and sad."
A promising intervention
The READI site in Chicago's Austin neighborhood is in a repurposed school building. The halls are still locker-lined, but now they hold blown-up photos of participants, including those who have passed away.
"Sometimes guys are not ready and then they turn back to their life," said resource manager Tiffany Perkins. "We try to kind of honor them by either having their picture or some type of memorial for them."
One of the school's rooms is still full of desks — it's the GED classroom. Another has plastic chairs set up in a circle for group cognitive behavioral therapy. One has a station for the job coach, another a clothing rack full of suits that participants can borrow for career fairs.
In Chicago, READI partners with six community-based organizations to provide services that help them identify individuals in need. The program was founded by Heartland Alliance, a nonprofit that has been addressing housing, health care and other socioeconomic inequities in Chicago since 1888.
They also have workers stationed in prisons. The program has reached about 2,200 participants as of October 2022, and placed more than 870 in jobs, ​in a range of fields including construction, delivery, sanitation and inventory, according to program staff.
The program is designed to help participants with:
a stable source of income to deter illegal work
building and reinforcing new skills
spending less time in dangerous settings
reflecting on their own thinking
slowing down in key moments of conflict
less harmful responses in dangerous situations
adapting their behavior to a legal workplace and identity
The new study of the Chicago program could not conclusively determine that READI reduced participants' involvement in overall serious violence, and some experts say it's too soon to say whether the model works. Still, many are hopeful– in a September 2022 address Susan E. Rice, Domestic Policy Advisor in the Biden Administration, called READI "a remarkable demonstration of how an entire community can mobilize to break the cycle of violence."
Study co-author Max Kapustin, a Cornell University economist, said the challenge with studying this program is that while researchers can analyze reports of gunshot victims and arrest records, they don't have a way to track perpetrators that don't get caught.
"It's an imperfect measure, but provided that it's equally imperfect for both the men in the treatment and control group, we think it picks up on some signal about the likelihood that these men might be involved in committing acts of violence in addition to being victims of them," he said.
READI participants must move through three phases to prepare for employment: behavioral interventions to help with emotional processing skills, exploration of work options through site visits and getting certifications, and finally transitioning to paid jobs with additional coaching from READI staff.
Perkins says a lot of the guys are skeptical when they come in. They come for the $35 daily stipend for the behavioral health component plus an additional work stipend, she said, but they stay once they start to appreciate the care from staff.
"Showing them that I can be trusted, just keep supporting them, keep being here," she said. "A lot of our guys, they will be gone for a month or two and then they come back and we treat them like they never left."
Phillip Griffin said he showed up with an attitude, and only wanted to "kick it and smoke."
But then he started having conversations with other participants and staffers, including guys that he recognized from the streets.
"We sit downstairs, we talk, I get to see all the old people who was somebody and fell off or went to jail," he said. "This where they been hidin' out, they been saving lives like a church."
He said he started to notice small changes in his behavior. He began taking responsibility for to-do's in his household, like buying toiletries and cleaning supplies. He started to like the idea of a paid, full-time job — one that would let him purchase toys and other surprises for his seven-year-old son, and that wouldn't run the risk of lockup again.
"You actually work, they pay you, you can buy nice stuff," he said. "When I was running the streets I was still getting paid, it was nice. Until them people with them black vests and blue shirts pop up."
He's now working a full time job with UPS.
And because of the warm smiles and questions he'd get from staff, he said he's starting to feel differently about himself.
"They showed me to appreciate the people that been in my life for a lifetime, to appreciate the things that's in my life for a season," he said. "They taught me the difference between living and existing."
A blueprint for Philly
The City of Philadelphia has not released the total amount of planned spending on the READI program, or the amount of funding going directly to partner organizations.
According to the city's request for proposals, the Philadelphia READI program will serve the following neighborhoods:
Germantown
Allegheny West
Nicetown-Tioga
Cobbs Creek
Kingsessing
Elmwood Park
Frankford
Juniata
The city hopes to reach 100 people, and will offer services for up to three years, according to the 66-page document. It lays out dozens of responsibilities that a partnering organization would have to fulfill.
Casher, of Philly Truce, said it would require hiring additional staff to do recruitment and intake. He believes his organization can be an effective connector for this program given their prior experience with street outreach — but only if they get the resources they need.
"Usually if you got three guys at 67th street, there's five guys at 62nd street that they're at war with," he said. "So you can … strategize your outreach to be very comprehensive."
Pastor Carl Day, who works directly with violence-involved men at Culture Changing Christians in Allegheny West, says the key to READI's success in Philadelphia will be partnering with organizations that are "entrenched with people who are really at risk in Philly."
"A lot has to happen in order to create that synergy here in Philadelphia, because the culture of violence in Chicago isn't the same as it is in Philly," he said.
Day said the city has not contacted him about partnering. He said if READI follows the model of existing city violence intervention programs, it likely won't be effective.
"Many of these young guys aren't standing around or sitting on street corners," he said. "Intervention looks different now. The performative stuff where people are acting like they're connecting with people on corners, that stuff doesn't work."
He referenced the existing Group Violence Intervention program, which is currently being assessed, and the Community Crisis Intervention Program, which an evaluation commissioned by the city found to be struggling with a lack of coordination and clear leadership.
He said these programs are "disconnected" from the young, Black men who most need help.
"So you can't keep talking about them, talking around them, leaning on things that are performative and researching what happens in other cities and not even really intentionally building it with young Black men in your own city," he said. "This is what happens, we're playing guesswork now."
If you or someone you know has been affected by gun violence in Philadelphia, you can find grief support and resources online.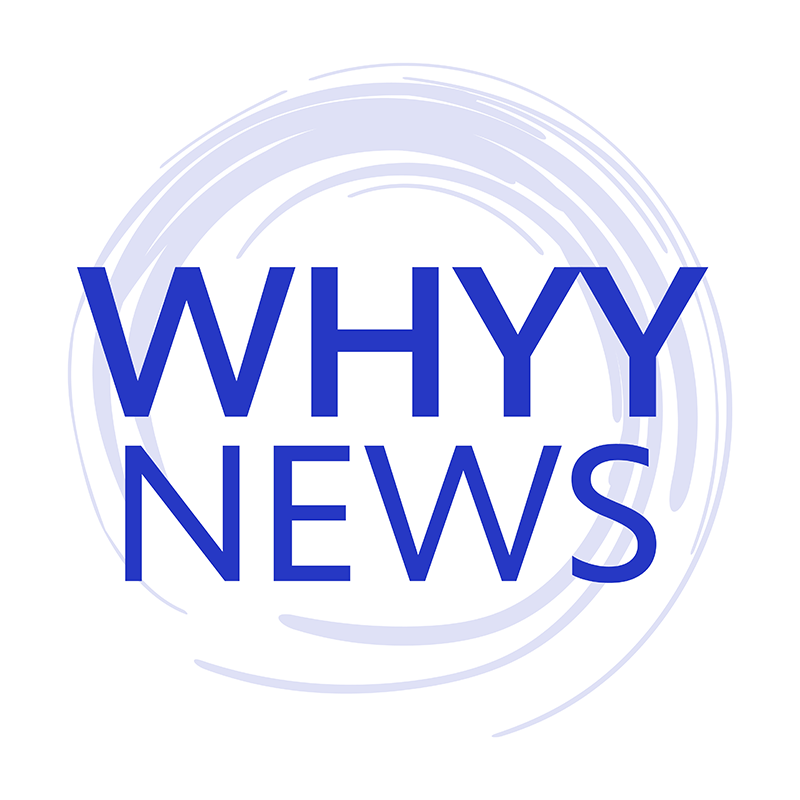 Get daily updates from WHYY News!
WHYY is your source for fact-based, in-depth journalism and information. As a nonprofit organization, we rely on financial support from readers like you. Please give today.