Philadelphia gun control lawsuit: City and state to clash in court hearing
Philadelphia's latest fight to enact stronger gun control laws faces its first legal hurdle Wednesday, when attorneys representing the city and state lawmakers are scheduled to deliver oral arguments in state court.
The virtual hearing comes nearly eight months after Philadelphia brought the suit against the Pennsylvania General Assembly, joining the CeaseFire PA Education Fund and nearly a dozen residents directly affected by gun violence. The ask: invalidate a state regulation that makes it illegal for Philly and other municipalities to pass their own measures aimed at curbing gun violence.
Wednesday's arguments will effectively determine whether the city's case will be permitted to move forward in Commonwealth Court — or be dismissed.
A same-day ruling is not expected.
"It could be some number of weeks or months before a ruling is issued," said Adam Skaggs with the Giffords Law Center to Prevent Gun Violence, which filed a brief in support of the city's petition.
Under Pennsylvania's Uniform Firearms Act, Philadelphia and municipalities across the state are legally barred from enacting measures designed to reduce gun violence, including laws that "regulate the lawful ownership, possession, transfer or transportation of firearms."
The provision is an example of what is known as state preemption.
Amid a historic surge in gun violence, lawyers for the city argue that regulations under the Firearms Act, some of which date back to the early 1970s, should be invalidated because they are unconstitutional. The law interferes with the city's legal responsibility to "protect the health, safety and quality of life of its citizens," the petition says.
The General Assembly has also put lives at risk, particularly in lower-income communities of color, by repeatedly preventing cities like Philadelphia from passing "sensible policies" designed to reduce gun violence, including permit-to-purchase requirements, the lawsuit argues.
In addition, the suit says lives are put at risk by Harrisburg's failure to enact stricter laws aimed at addressing the gun violence epidemic.
Those actions, the city and its partners maintain, violate not just residents' constitutional right to "enjoy and defend life and liberty," but also the legislative body's legal obligation "to maintain order and preserve the safety and welfare of all citizens."
"Their stance is really clear. It's not one of 'we want to act. It is one of 'we don't wanna act and we don't want you to act either to save lives,'" said Adam Garber, executive director of CeaseFire PA.
Does lack of gun laws equal a 'state-created danger'?
In addition to the General Assembly, the lawsuit also names the Commonwealth of Pennsylvania, Speaker of the House Bryan Cutler (R-Lancaster) and Senate President Pro Tempore Joe Scarnati (R-Jefferson).
Lawyers for the commonwealth, the General Assembly, and Scarnati did not respond to requests for comment. Cutler's attorneys declined an immediate interview.
Each party filed separate legal objections, making a series of overlapping arguments aimed at getting the court to dismiss the city's suit, which they call "unfounded" and "inappropriate."
The petition's respondents maintain that the courts essentially lack the authority to tell the General Assembly what it can and cannot make laws about. The "proper" way to address the situation, they argue, is to "lobby the General Assembly" for new firearms legislation, wrote Thomas Vanaskie, one of the attorneys representing Cutler.
With this suit, Philadelphia is asking the court "to adopt a political position, not a legal one," wrote Pennsylvania Attorney General Josh Shapiro, who represents the state.
The group also disputes Philadelphia's claim that the actions (and inaction) of lawmakers over the years have put residents directly in harm's way.
They maintain those actions couldn't have caused a so-called "state-created danger," as Philadelphia's lawsuit suggests, because gun violence is perpetrated by "private actors" — other citizens.
Historically, the "state-created danger" doctrine has only applied in cases when state agencies, such as police, have abandoned their duty to keep an individual or a group safe.
For example, if an officer leaves a clearly intoxicated person by the side of the road, or a student is injured after a school sends him or her home when a parent or guardian is not available to look after them.
Pa. to Philly: You tried this before and failed
The General Assembly and its co-respondents argue Philadelphia is not permitted to file its petition in the first place, under a pair of legal doctrines that preclude a party from suing a second time over an issue on which a "competent court" has already rendered a final judgment.
Alex Bowerman, an attorney with Hogan Lovells, one of the firms representing the city and the other plaintiffs, said previous cases out of Philadelphia are distinct from the current petition.
"The issues are different, and the parties are different," said Bowerman, who will be presenting the city's oral argument on Wednesday. "None of those cases involve the claims that are at issue here."
Most recently, then-City Councilmembers Darrell Clarke and Donna Reed Miller sued the state in 2007 in response to a surge in gun violence.
They argued the General Assembly stopped the city from enforcing stricter gun control measures. Police recorded 391 murders that year.
The suit was eventually dismissed by a panel of judges in Commonwealth Court, which ruled 4-1 that the city could not institute its own gun control measures because of state preemption laws "imposed by the legislature." This despite the fact that the panel acknowledged "the terrible problems gun violence poses."
In the 1990s, former City Councilmembers Angel Ortiz, David Cohen, and Jannie Blackwell sued the state after an unsuccessful attempt at banning assault weapons in Philadelphia.
A similar case from the 1970s also failed.
Philadelphia began mobilizing resources to sue the state again this January. It could take months, possibly years for the current lawsuit to be resolved.
If the city's suit is dismissed after Wednesday's hearing, it has the option to file a petition requesting that the Supreme Court of Pennsylvania hear the case. If the case is permitted to proceed, lawyers for the respondents would not be able to appeal until there is a final ruling in a case, said Bowerman.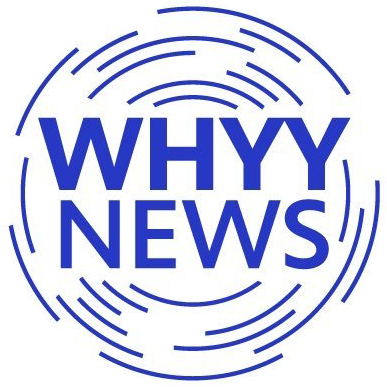 Get daily updates from WHYY News!
WHYY is your source for fact-based, in-depth journalism and information. As a nonprofit organization, we rely on financial support from readers like you. Please give today.