Philadelphia going 'outside the box' with diversion program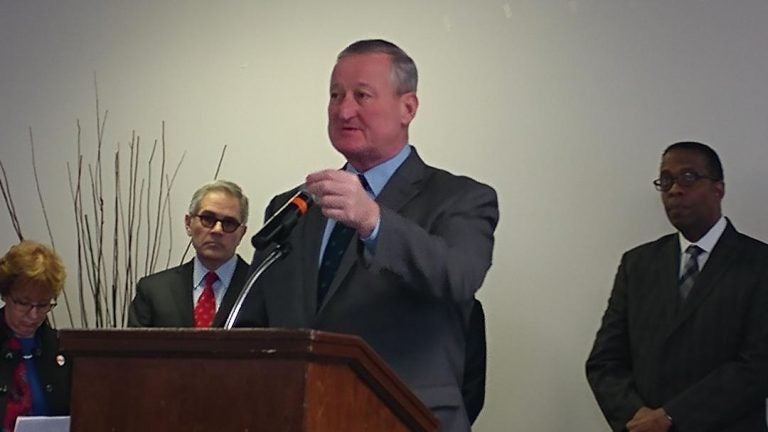 Philadelphia is rolling out another alternative to incarceration, part of an effort to cut the city jail population by a third.
The new police-assisted diversion program, known as PAD, is designed to redirect low-level offenders suspected of prostitution or drug possession to community-based services instead of prosecution and jail.
"For instance, we can send a foot-beat officer out that's walking along the Ridge Avenue Corridor," said Kurt August, who runs the program through the city's managing director's office. "They can see someone that is obviously struggling and in need of help, have a productive conversation … and say , 'We have a tool, we have a program we can offer you.' "
August and other officials announced the program Friday morning at Philadelphia Community Recovery Center on Lehigh Avenue, just west of Broad Street.
In addition to keeping people out of jail, Police Commissioner Richard Ross said it keeps officers out of court — and on patrol.
"To the extent police officers also recognize what harm reduction means and how it can benefit everybody, that's just a win all the way around," Ross said.
Suspects picked up by police would be allowed to be diverted from jail twice. A third offense would be prosecuted the usual way.
The program is part of the three-year effort to decrease the prison population in the city, said District Attorney Larry Krasner. It's funded with a $3.5 million grant from the MacArthur Foundation.
"I think its easier, frankly, to come forward and talk to a police officer about an issue when there is empathy for the problem, knowing the officers have the option of not turning it simply into a prosecution," Krasner said.
The program is in operation the 22nd Police District in North Philadelphia with plans to expand this year using $750,000 from Mayor Jim Kenney's proposed budget.