Why some Philadelphians want gas-powered leaf blowers to disappear
Several other cities have already banned or started phasing out gas-powered leaf blowers over their unhealthy emissions.
This story is part of the WHYY News Climate Desk, bringing you news and solutions for our changing region.
From the Poconos to the Jersey Shore to the mouth of the Delaware Bay, what do you want to know about climate change? What would you like us to cover? Get in touch.
---
Some Philadelphians are calling for an end to a signature sound of fall: the gas-powered leaf blower.
"If you look at a religious institution or a school, sometimes you'll see 10 or 12 people out there blowing gas leaf blowers for many hours," Seth Lieberman, co-founder of Quiet Clean Philly, a group petitioning for a phase-out of gas-powered leaf blowers, said on WHYY's "Studio 2." "Just think about what that's doing to our climate, the health of our communities, and also the health of the laborers who are working there."
Cities including Burlington, Vermont, Washington, D.C., and Seattle, Washington have already banned or started phasing out gas-powered leaf blowers. In California, residents won't be able to buy new gas-powered leaf blowers, lawn mowers, or portable generators in the coming years.
Gas-powered leaf blowers emit tiny particles as well as gasses that contribute to ground level ozone — which can exacerbate lung conditions like asthma. According to the California Air Resources Board, running a commercial leaf blower for an hour emits as much smog-forming pollution as driving a car over 1,000 miles.
"In Philly, more than 1 in 5 kids have asthma," Lieberman said. "This is a big-deal issue."
Combustion of petroleum products also results in planet-warming emissions. The city of Philadelphia has committed to zeroing out carbon emissions from all sectors of the economy by 2050 in order to help mitigate climate change.
There are electric alternatives to gas-powered blowers — both corded and battery-powered. Electricity production in the U.S. is still a major source of carbon emissions, but the federal government has set a target of 100% carbon-free electricity by 2035.
Lieberman acknowledges landscapers would face an up-front cost when switching from gas-powered to electric equipment. But he wants to see policies that make that transition easier.
"We want to make sure we support the local landscapers with training," he said. "We want to find grants. We want to find loans, … tax incentives."
Gregg Robertson, government relations consultant for the Pennsylvania Landscape & Nursery Association, said the current battery life of many electric leaf blowers and the responsibility to dispose of batteries poses a challenge for landscapers — who might use leaf blowers over 10-hour shifts.
He agrees that electric equipment is the future, but does not think legislation mandating a transition is necessary.
"The gasoline-powered, two-stroke engine is really technology that's past its prime," he said on "Studio 2." "I think the faster we can move the battery-powered equipment, the better it's going to be for everybody — not only for the public but for the landscape contractors."
Property owners can also choose not to remove leaves altogether. Fallen leaves can actually be good for lawns, amphibians, and insects.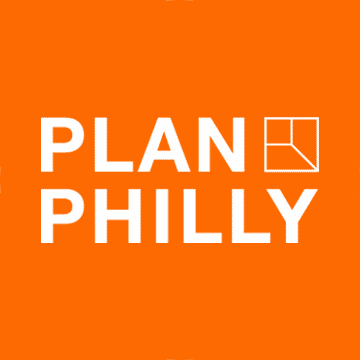 WHYY is your source for fact-based, in-depth journalism and information. As a nonprofit organization, we rely on financial support from readers like you. Please give today.