Second suspect in custody after South Street mass shooting
Authorities have said the gunfire started with an altercation between Quran Garner and an unnamed suspect, both of whom then began firing a total of 17 shots at each other.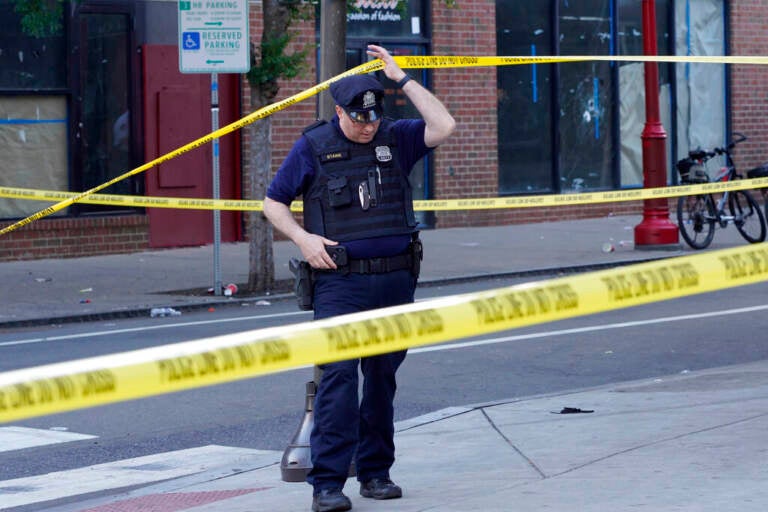 A second person is in custody following a mass shooting on South Street that left three people dead and 11 others wounded this weekend. Charges have yet to be filed in any of the shooting deaths.
The Philadelphia Police Department on Monday night said the person was taken into custody by U.S. Marshals, but their name and further details were not disclosed. They said more information would be released "upon formal charging."
Police officers patrolling South Street around 11:30 p.m. Saturday saw a man on a corner firing a handgun at people about half a block away. One reportedly opened fire, and that man dropped his handgun onto the sidewalk and fled, authorities said.
Assistant District Attorney Joanne Pescatore has said authorities have identified that man as 18-year-old Quran Garner, and he faces multiple charges including aggravated assault and aggravated assault on law enforcement officers. Authorities had said earlier Monday that an attempted murder arrest warrant has been approved for another individual.
Authorities said the gunfire started with a physical altercation between two people, both of whom then began firing a total of 17 shots at each other. One man, 34-year-old Gregory Jackson, was killed, and the other was wounded. No charges are planned against him since both men had permits to carry and that shooting is considered self-defense.
Police said Garner then began firing back at the area of the initial confrontation until he was wounded in the hand by fire from the police officer. He fled and surrendered to other police officers at the scene of an earlier shooting nearby.
Pescatore described a chaotic scene following the gunfire along the crowded section of South Street. Investigators are still processing video from police body cameras and local businesses' surveillance cameras.
"It is approximately a two-block scene. It starts at one end of South Street and works its way down to South and American Street," she said. "Detectives have worked tirelessly since Saturday night, since this job came in, along with ATF and other law enforcement agencies trying to figure out what exactly happened. There is numerous video, as you can imagine. There are numerous cameras on that two-block radius."
Earlier Monday, District Attorney Larry Krasner said investigators were still "very active" at the South Street scene. He said they're learning new information hour by hour on exactly what happened in the heart of the commercial corridor.
Krasner said prosecutors have received good help from residents and businesses in the area.
"I also want to thank business owners and local residents who have come forward to assist our justice partners. [They've] come forward with video, come forward with information, come forward with a willingness to admit people to their premises so that evidence could be gathered without wasting time," he said. "I want to thank them for encouraging others who witnessed this terrible shooting to come forward as well and provide their information."
Philadelphia's mass shooting was just one of several violent incidents around the country that left 15 people dead and 60 others wounded.
"We have come to the point where it is enough. We have come to the point where any legislator who is accepting donations directly or indirectly from the gun lobby, any legislator who has a high rating with the National Rifle Association, who is not willing to put the lives of innocent bystanders, of women and children and young adults above their political future, belongs out of office," Krasner said.
"They may have sold their souls to make this the most heavily armed society in the world," Krasner said, "but that does not entitle them to remain in office."
Authorities have said that the other two people killed by the gunfire, 27-year-old Alexis Quinn and an unidentified 22-year-old man, as well as many of the other people wounded by gunfire — who ranged in age from 17 to 69 — are believed to have been innocent bystanders.
The Associated Press contributed to this report.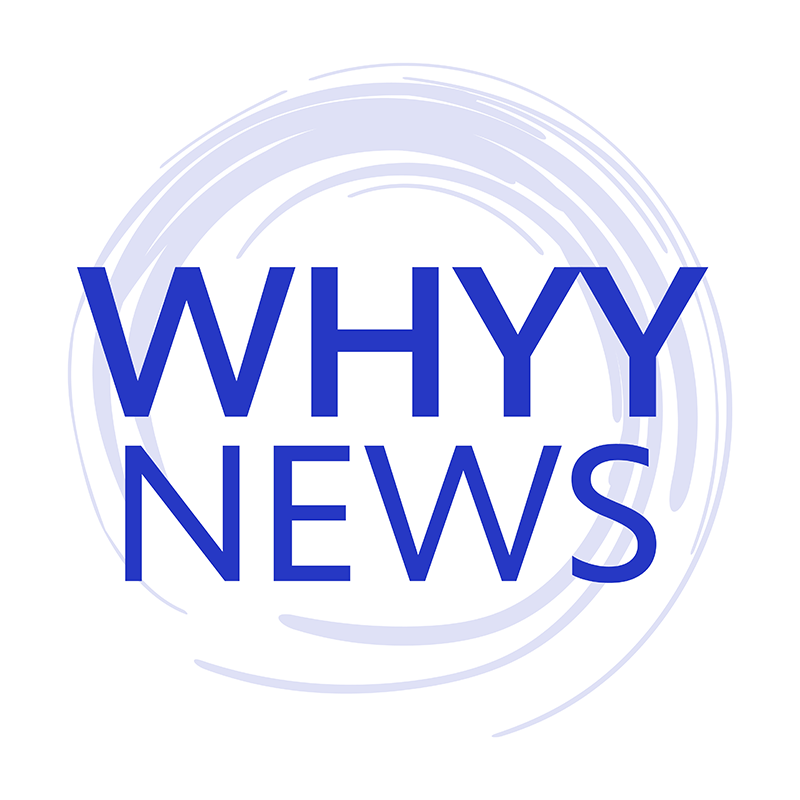 Get daily updates from WHYY News!
WHYY is your source for fact-based, in-depth journalism and information. As a nonprofit organization, we rely on financial support from readers like you. Please give today.