Philly property owners push City Council to kill sprinkler bill for high-rise buildings
The measure would require automatic sprinkler systems in existing high-rise buildings that are above 75 feet.
A group of Philadelphia property owners is urging City Council to strike down a bill that would require existing high-rise buildings to have automatic sprinkler systems.
Opponents argue the measure is unnecessary from a safety standpoint. They also say it would financially burden property managers and those who own condominiums or live in cooperative housing.
"Either vote against it or withdraw the bill," said Andre Del Valle, vice president of government affairs at the Pennsylvania Apartment Association.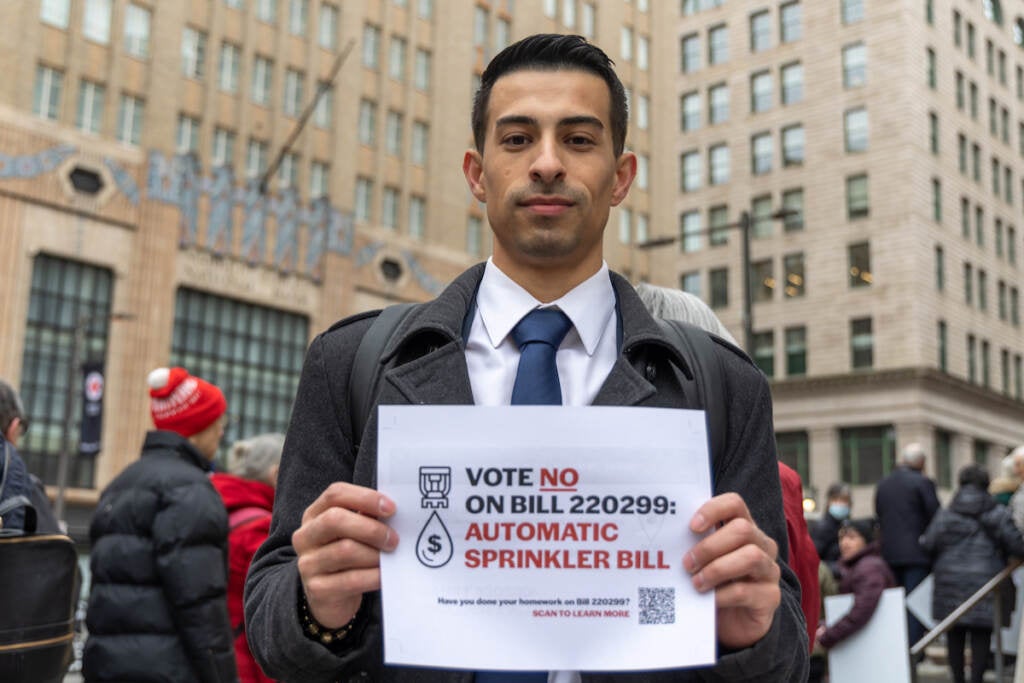 On Thursday, dozens gathered outside City Hall to protest the measure. Many held signs asking a simple question: "Have you done your homework on Bill 220299?" Others held signs reading : "Philadelphia's residents can't afford Bill 220299."
Brett Scioli, general manager of Society Hill Towers, joined the morning crowd. He insisted it would cost roughly $20 million to install automatic sprinklers in the three buildings he oversees, a price tag that would potentially displace some renters and condo owners, some of whom live on a fixed income.
"If you rent here, the owner of your unit is certainly going to raise the rent to cover that. That's how landlords operate. They don't give you things free very often,"  said Scioli.
He called the bill "misguided."
John Murphy agreed. He owns and lives at Penn Center House, a 400-unit co-op building in Center City. He said the measure would cost each of his residents between $20,000 and $50,000, even though the building hasn't had a "substantial" fire since it opened six decades ago.
Like many high-rise buildings, explained Murphy, Penn Center is made of concrete and steel, materials that reduce the risk of a fire spreading between  units.
"They have not made a case," said Murphy. "It would be crazy for us to even consider moving forward until we had hard evidence. And even then, there should be waivers for buildings that meet code and that are unlikely to be in grave risk."
City Councilmembers Mark Squilla and Katherine Gilmore Richardson introduced the bill last March. It was referred to the Committee on Licenses and Inspections, but there is still no date for a hearing, a requirement before the full Council can vote on the measure, which would apply to all buildings taller than 75 feet.
The legislation would include high-rise towers operated by the Philadelphia Housing Authority.
Squilla said Thursday the bill's opponents have "very valid points" and that his office is considering  ways to ease the cost burden associated with the measure — potentially a  subsidy or tax incentive.
He said the bill is not about drumming up business for sprinkler installers.
"Would this help sprinkler contractors? I'm sure it will. They would get work. But the goal with the bill is safety. How do we promote safety?" said Squilla, adding that fires can spread quickly if the materials found inside someone's home are particularly flammable.
Squilla's former colleague, Maria Quiñones Sanchez, disagreed, calling the bill "make-work" legislation.
"This is part of the corrupt system in Philadelphia. It is somebody needs work and all of you should pay for it," Quiñones Sanchez, who resigned her seat in September to run for mayor, said during Thursday's protest.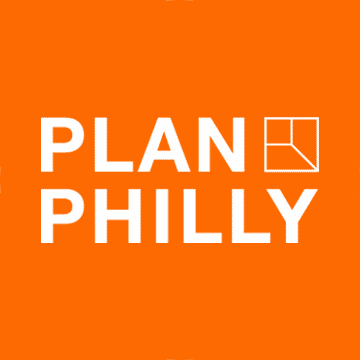 WHYY is your source for fact-based, in-depth journalism and information. As a nonprofit organization, we rely on financial support from readers like you. Please give today.