Philadelphia to get an additional $4.6 million for summer youth programs
From summer camps to summer jobs, Philadelphia officials say they will return to near pre-pandemic levels of fun activities for kids.
From summer camps to summer jobs, Philadelphia officials say they will return to near pre-pandemic levels of fun activities for kids. This year's programming comes with an additional $4.6 million from the William Penn Foundation for 22 free programs operating this summer and next.
The City announced a slew of activities to look forward to, including summer camps at rec centers, free swimming lessons at public pools, the popular PlayStreets program that will include free meals, and reading and literacy programs run by the Free Library of Philadelphia. Parents and kids can access information about all of these and more at a new searchable online portal called PlayItSafePHL.
Philadelphia Mayor Jim Kenney says he himself won't be jumping into any pools this year, but says all the summer programs should help keep kids learning while also having fun.
"These types of activities are lifelines for our kids," Kenney said. "And we believe keeping children and youth engaged in dynamic summer experiences will help keep them safe and reduce community violence."
The popular PlayStreets will return. The program shuts off traffic during the day to convert blocks into safe places for kids to play. Philadelphia's Department of Parks and Recreation will serve free meals to hundreds of thousands of youth and are looking to hire and train 400 new lifeguards.
"We cannot open pools without lifeguards," said Department of Parks and Recreation Commissioner Kathryn Ott Lovell. "Anyone interested in becoming a lifeguard should get started today. The good news is that this year the City will cover the cost of Red Cross certification for any Philadelphian ages 16 to 24 years old."
Lifeguards earn between $15.25 to $17.24 an hour.
City Councilmember Darrell Clarke says he wants kids off their phones and into the city's pools and rec centers.
"We've had all sorts of challenges with COVID, challenges with gun violence, challenges with the economy," he said. "The underlying theme when you talk to young people, or people out in the neighborhood, they say these young people need something to do."
William Penn Foundation's program director Elliot Weinbaum says play helps kids learn and avoid the so-called "summer slide," in which academic and social skills gained during the school year are lost during the summer break.
"We know that time spent outside the classroom is important to children's development, it's a time for them to learn in different ways," said Weinbaum. "Not necessarily in a traditional classroom, but still build their reading, their math, their science skills either as catch-up from the past school year or as preparation for the coming school year."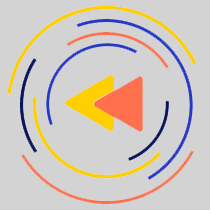 Saturdays just got more interesting.
WHYY is your source for fact-based, in-depth journalism and information. As a nonprofit organization, we rely on financial support from readers like you. Please give today.