Pennsylvania getting ready for new hemp industry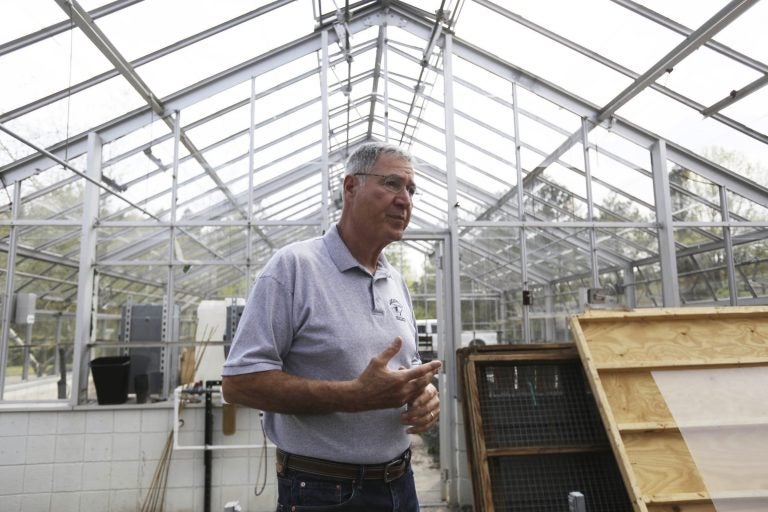 With all the commotion over the U.S. government shutdown, one thing overlooked by many last week was the passage of the Farm Bill, which President Trump signed into law on Friday.
Updated every few years, the legislation does many things involving farming subsidies and nutrition policy. This time, it includes an act that legalizes industrial hemp, a plant related to cannabis but with no psychoactive drug effects.
The Hemp Farming Act uncouples hemp from its narcotic cousin, marijuana, thereby taking it out of the jurisdiction of the federal Drug Enforcement Agency and into the purview of the USDA.
The previous Farm Bill of 2014 gave states the power to allow restricted production of hemp. The new measure reclassifies the crop at the federal level.
Geoff Whaling, president of the Pennsylvania Hemp Industry Council and chairman of the National Hemp Association, had been pushing for this legislation for five years. He believes hemp is positioned to become a major commodity crop, and he wants to be the guy to do it.
Right now, the most popular hemp product in the U.S. is cannabidiol, or CBD oil, used for epilepsy, skin problems, and anxiety. CBD oil is derived from the flower of the hemp plant; with some exceptions, the rest of the plant is discarded.
The promise of hemp involves processing the entire plant for possible use as construction materials, textiles, surgical stents, and high-performing plastics.
"From here on in, every state will have to have a program in place. That program will have to be approved by USDA," said Whaling. "At no point will people be able to go hog wild. Everyone will have to have a permit and an FBI background check — there are provisions in the current legislation that prevents anyone that is a felon from being involved in this crop."
Hemp was once a major crop for textile fibers, but growing it has been illegal for more than 80 years. It will take about a year for government agencies to tweak their operations to accommodate the new law, Whaling said.
Now that the Farm Bill has legalized hemp, it opens the door to government programs and banking services – i.e. capital – that could lead to a massive industrial infrastructure.
While hemp won't get you high, its promise of new commercial applications can be intoxicating.
But now that it's legalized, Whaling said he's advocating small steps.
"There has been a lot of hype, a lot of excitement about hemp being legalized," he said. "But this crop has not been grown in great amounts in 85 years. There's no harvesting equipment, no processing facilities, no customers yet."
Whaling, originally from Canada, witnessed the promise of hemp in that country overreach its reality. When farmers produced a lot of it, they were disappointed to find there was no market in place yet — and bailed on the crop. This time, Whaling said he's hoping to see all aspects of a  hemp-production infrastructure gradually put into place.