Pa. Democrats propose $3 billion 'down payment' for public schools after judge's ruling
State Sen. Vincent Hughes' plan includes $2.15 billion in new annual funding and a one-time $1 billion payment for facility repairs.
It's up to Pennsylvania's Legislature to fix the way it funds schools after a Commonwealth Court judge ruled last month that the current system is unconstitutional.
State Sen. Vincent Hughes, the ranking Democrat on the Senate Appropriations Committee, offered his $3.15 billion plan Thursday afternoon, which he described as a "down payment."
He said the state has the money on hand.
"It's in our surplus, it's in our rainy day fund," Hughes said during a press conference. "The question will be over the next several months, will it be in our political will and moral capabilities to get this done."
Pennsylvania's Independent Fiscal Office expects to end the 2022-23 fiscal year with a surplus of nearly $6.7 billion and the state's rainy day fund has $5 billion, according to Hughes.
But the fiscal picture further out is less positive. The IFO projects a cliff starting next fiscal year that's expected to grow through the 2027-28 budget cycle.
Pennsylvania allocated roughly $14.8 billion for public schools this budget cycle, a figure that includes many line items, from early education to staff retirement.
Penn State professor Matthew Kelly said during the funding trial, which wrapped last March, that Pennsylvania needed to invest $4.6 billion to adequately fund schools, though lawyers for the Republican defense disagreed with the figure.
Hughes, whose district is in Philadelphia and Montgomery counties, is a longtime proponent of more equitably distributed school funding.
He cheered the judge's ruling, which found the state's current funding system to be inadequate and discriminatory against low-wealth districts due to its strong reliance on local property taxes.
Hughes' plan includes $2.15 billion in new annual funding and a one-time $1 billion payment for facility repairs. If adopted, the money would be the largest investment in public education in the Commonwealth's history, he said.
The largest portion of recurring funds, $750 million, would be distributed through the state's fair funding formula, which allocates more money to low-wealth districts. The formula only applies to new funding and the percentage of funds moving through it would increase to nearly 30% under Hughes' plan.
Fair funding advocates have called for a larger percentage of funding to move through the formula, but the change is politically unpopular since it would cause some districts to lose money.
Hughes' plan would also give another $400 million to 100 of the state's neediest districts, a continuation of the state's so-called "Level Up" program.
The proposal comes ahead of Gov. Josh Shapiro's first budget address next Tuesday.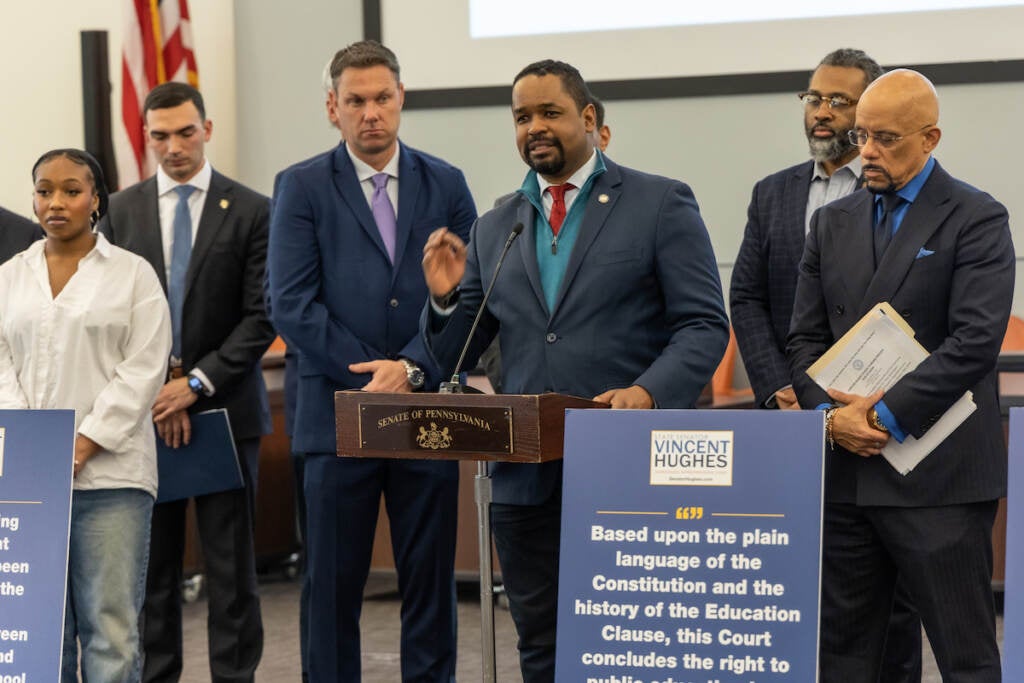 While Shaprio has been silent on his funding plan, as attorney general he filed an amicus brief in support of the school districts who sued the state for more funding. And while on the campaign trail, he repeatedly said he was in favor of fully funding schools.
Lt. Gov. Austin Davis, speaking at the Pennsylvania Press Club on Monday, said school funding will be a major feature of Shaprio's budget, according to the Associated Press.
Hughes' Democratic colleagues and supporters joined him at the School District of Philadelphia, where the press conference was held, and called on Republicans to support the plan.
Republicans who challenged the funding lawsuit filed a motion laying the groundwork for an appeal late last month and oral arguments are scheduled for May 22. They didn't respond to Hughes' plan Thursday, but have previously said any solution must consider the interests of taxpayers.
Democrats and allies said more money is needed now and legislators need to speed up the process, rather than slow things down.
Jerry Jordan, president of the Philadelphia Federation of Teachers, pointed to conditions in Philadelphia's school buildings, many of which contain asbestos and lead.
Jordan said decades of disinvestment have led to conditions that put students and staff at risk.
"[It's] unconscionable and now we know it's unconstitutional too," he said.
Reginald Streater, Philadelphia's school board president, said while the city has long been "educationally malnourished," in light of the ruling he's hopeful.
"I believe help, substantial funding, and joy is on the way."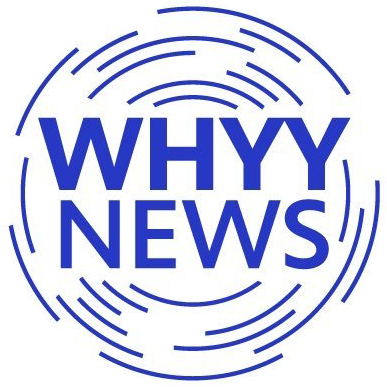 Get daily updates from WHYY News!
WHYY is your source for fact-based, in-depth journalism and information. As a nonprofit organization, we rely on financial support from readers like you. Please give today.