PennPraxis celebrates 10th season with session on its future direction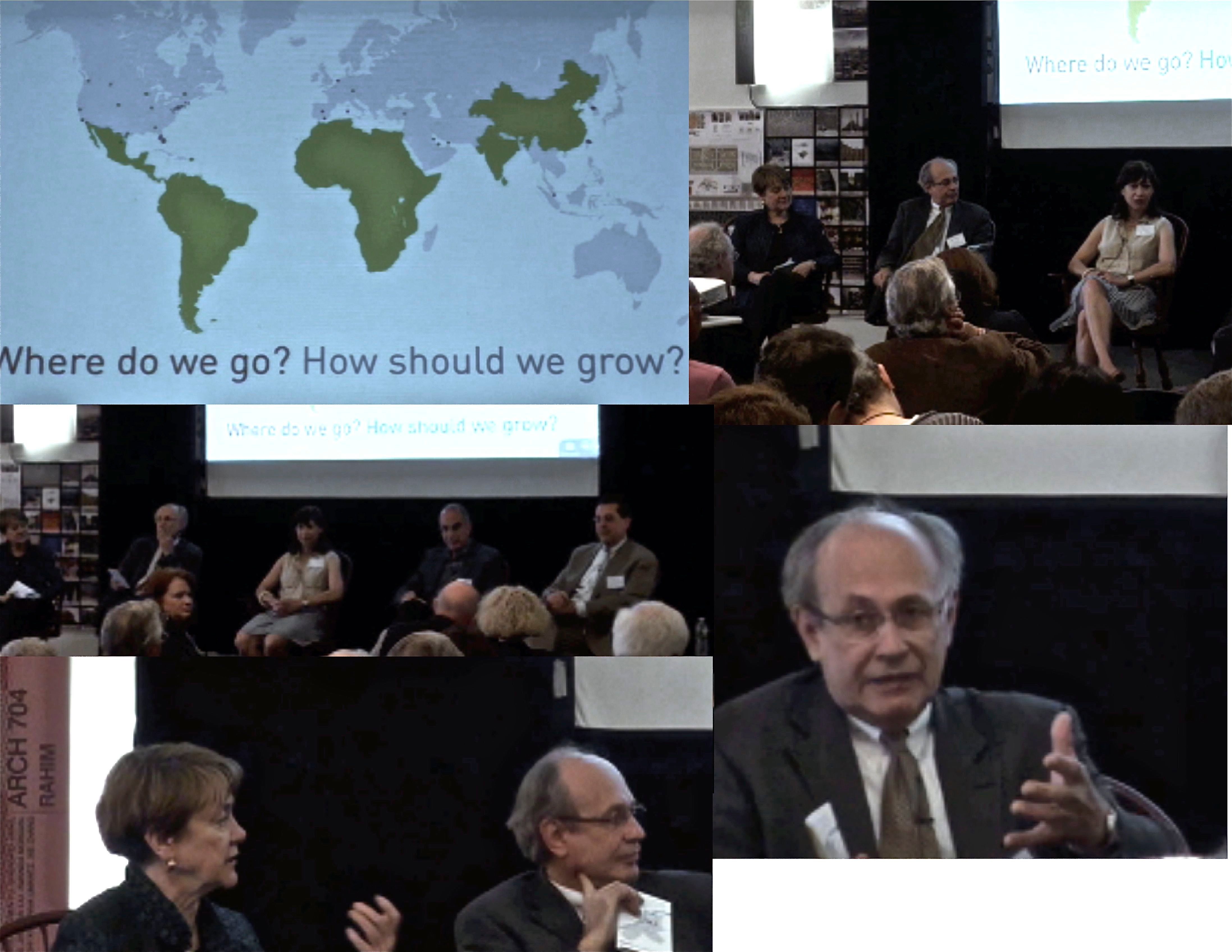 To commemorate the 10th birthday of PennPraxis on Saturday, Executive Director Harris Steinberg and Penn School of Design Dean Marilyn Jordan Taylor invited planning and design experts, alums, and Philadelphia residents to suggest future goals for the organization.
"Are there challenges in society that PennPraxis should consider tackling?" asked Steinberg.
The suggestions received would have PennPraxis, a non-profit through which Penn professors and students put planning and design theory into practice, taking on some of the toughest issues the city, region, nation and world face today:
Fixing Philadelphia's public school system.
Keeping diversity of income while fostering economic revitalization.
Fostering regional cooperation.
Assisting the mayors of this nation's urban centers as they look for ways to raise money locally to make up for inadequate federal funding.
Addressing the growing number of "informal" cities being created in rapidly developing countries, where people are rushing from the countryside to find work in urban centers that have no infrastructure to support them.
The suggestions came first from a discussion of panelists: Alex Krieger, professor in Practice in Urban Design at Harvard University and principal at Chan Krieger; Ken Greenberg, principal at Greenberg Consultants and former director of urban design and architecture for the City of Toronto; and Inga Saffron, Inquirer architecture critic and recent Loeb Fellow at Harvard University.
When it was time for suggestions of the audience – which also contained a large number of design and planning professionals – the same themes were echoed.
Send PennPraxis your suggestions for future goals
Steinberg said after the session that he anticipates the suggestions will be discussed more at a June 13 board meeting, at which "we will think about what the next steps are."
Praxis has already been thinking along some of these lines – regionalism, for example, he said.
The organization worked with the school district eight years ago on school design issues, he said, and it seems time to revisit that question.
Taylor said she doesn't expect Praxis to resolve these huge local and global issues single-handedly, but believes it can have a role in finding the solutions. With the Philadelphia School District announcing more budget problems and plans to close more schools, Praxis could assist both in determining how best to reuse buildings that are abandoned and how the district can best provide services efficiently.
Another suggestion of the day was that Praxis should wrap the work of other disciplines on Penn's campus with its planning and design services, and Taylor pointed to a recent example of cross-disciplinary work that addressed the schools issue.
Two graduate students in the architecture program, Lea Oxenhandler and Evan Litvin, worked with students from the law and business schools to consider the problems of empty school buildings and how best to deliver services. Their work won the Fels Policy Challenge, Taylor said.
During the panel discussion, Saffron cautioned Praxis not to take on work that should be done by the city, as that could easily become an expectation. "Sometimes I think the city administration gets off too easy," she said. Citizens "have to demand that the city gives us services we pay taxes for." Saffron got a round of applause.
After the event, Saffron said that while design is important, it can't solve everything. "It's not going to reform the Philadelphia School District," she said.
While most of the birthday celebration focused on Praxis' future, Steinberg and Taylor did take a little time to highlight past and current work. This work, done by 28 faculty members and 750 students, included 45 projects in Philadelphia and the region, 32 projects in other U.S. states, and 17 projects in 13 countries.
Praxis charges for its services, like any other consulting firm, and earned $15 million in fees.
Recent work in Philadelphia included a re-imagining of the Kimmel Center to encourage more people to use the space and a years-long process of gathering public input that became the Civic Vision for the Central Delaware, a document on which the recently adopted Master Plan for the Central Delaware was based.
Contact the reporter at kgates@planphilly.com
WHYY is your source for fact-based, in-depth journalism and information. As a nonprofit organization, we rely on financial support from readers like you. Please give today.