PATCO still on track to reopen Franklin Square Station despite pandemic hit
Construction on the Philadelphia transit stop is set to begin next summer and be completed around 2024.
The Delaware River Port Authority started the year on a high in January 2020.
More than 11 million people had ridden PATCO in 2019 — a 25-year record for the Port Authority-operated transit system connecting Philadelphia and Camden County. Ridership generated more than $27 million in net passenger revenue, the highest of all time for the service.
The agency's four bridges were busy too. In 2019, more than 53 million vehicles crossed the Ben Franklin, Commodore Barry, Walt Whitman, and Betsy Ross bridges, generating a collective $332 million — a revenue level exceeded only once prior in the authority's 50-year history.
While other agencies in Pennsylvania and New Jersey increased their tolls, DRPA's "fiscal stewardship" allowed the agency to implement a toll freeze on bridges until at least 2023 and a fare freeze on PATCO as long as it was financially viable.
DRPA officials expected a $73.4 million surplus by year's end in 2020. Then the coronavirus pandemic struck, and, like everyone else this year, they watched their progress crumble.
"I'm not going to sugarcoat it," said John Hanson, chief executive officer of DRPA and president of PATCO. "Things are tight for us."
Right now, PATCO ridership sits at about 20% of pre-COVID-19 levels. Revenue losses for the service in 2020 total $16.5 million. Bridge traffic is down to about 70%, contributing to a loss of about $70 million in revenue.
In 2021, those losses are expected to approach about $17 million. Next year's projected loss is about $54 million.
Officials anticipate ridership will remain well below pre-COVID levels through next year. They project PATCO will grow to about 60% and bridge tolls about 90%.
"We don't expect either one of them to get back to pre-COVID numbers by the end of 2021," said Hanson.
Despite the blow to bridge and PATCO revenues, Hanson said the authority has more than $400 million to help fund its capital projects. Among them is the reopening of Franklin Square Station at Race Street between Sixth and Seventh streets, which has been closed since 1979.
"Right now, we believe that this is an important project, and we're planning to go forward with it," said Hanson. "Certainly, we will be taking cues from the environment, we'll be looking at activity, and we'll be looking at costs and revenues that we have as we move forward as we continue to make these decisions."
The project has been in the works for over 10 years and has a total budget of $29.3 million. PATCO just completed the design phase of the project, said Hanson, and expects to seek bids from contractors early next year. Construction is set to begin next summer and is expected to be completed around 2024.
Before the pandemic, Hanson said, the authority had anticipated a surplus of $75 million by the end of next year. That's fallen to $1.5 million. Hanson expressed gratitude for the authority's inch into the black.
So far, the authority has used $21 million of the $41 million in CARES Act funding it received earlier this year. The funds are expected to last through next year.
"Just a slight bit better than break even," said Hanson. "But considering what the situation is right now, we're kind of happy with that."
Authority officials instituted a hiring freeze. Hanson said they're not filling any vacant positions except "for places where they become absolutely necessary," such as train operators, electricians, and safety positions.
Thanks to CARES Act funds for PATCO, DRPA ought to avoid layoffs and service cuts in 2021, DRPA spokesperson Mike Williams said.
Federal help for the region
Public transportation agencies around the nation are calling on the federal government to pass a relief bill that will send more money their way.
"That's important to us being able to fill the gaps," said Hanson. "We believe it's going to be important for transit, all transit, for transportation, like our bridges, to receive some support from the federal government."
SEPTA is losing $1 million in fare revenue daily and projects an operating budget shortfall of at least $622 million, SEPTA General Manager Leslie Richards said earlier this month.
The authority received a "lifeline" of $643 million in relief money expected to hold it over through next year. SEPTA ridership is about 30% of pre-pandemic levels, and Richards warned layoffs and service cuts could come next year if federal officials don't release more funds.
The board at New Jersey Transit, which connects to PATCO on the Jersey side, adopted in October a $2.6 billion budget for FY2021 that includes $1.4 billion in CARES Act funds.
NJ Transit officials' fiscal year projection includes a 62% drop in passenger revenue from $993.7 million to $379.8 million.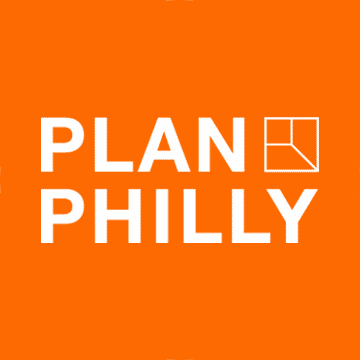 WHYY is your source for fact-based, in-depth journalism and information. As a nonprofit organization, we rely on financial support from readers like you. Please give today.