Parking Authority Board first defended not firing Vince Fenerty despite sexual harassment, now dismissal likely Thursday [updated]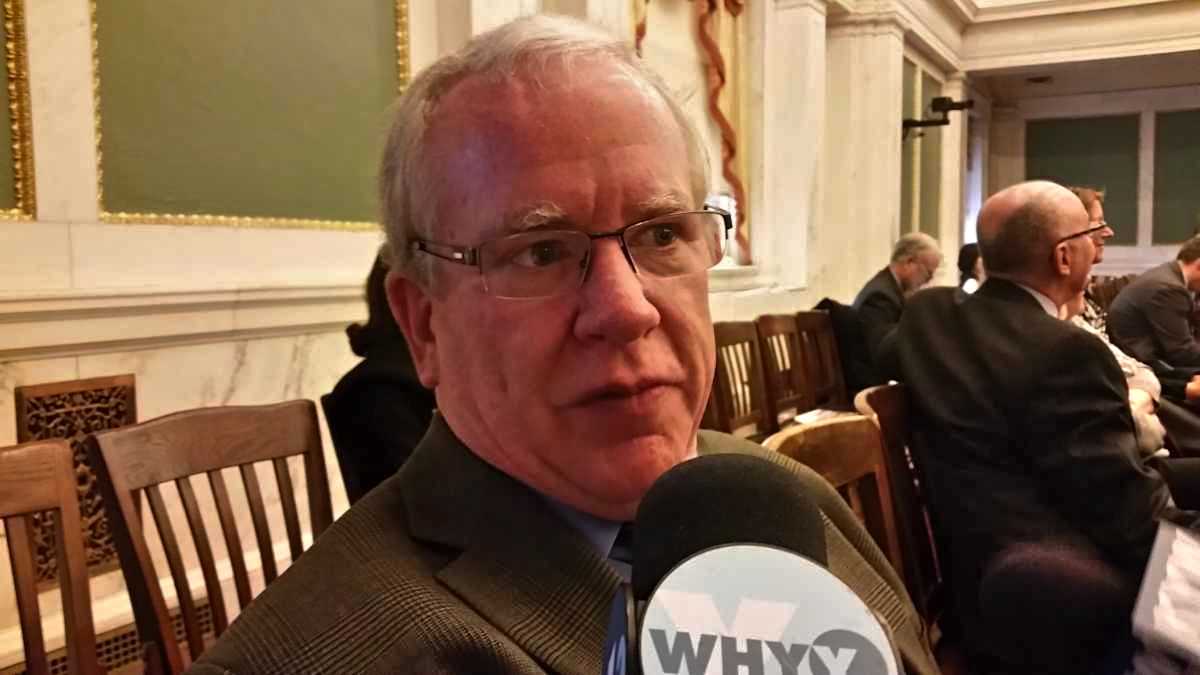 Update, 9/27/16 1:55pm: The Inquirer is now reporting that the Parking Authority board has suspended Executive Director Vince Fenerty "with intent to dismiss" in light of an additional charge of sexual harassment. A second woman told the Inquirer's Mike Newall that Fenerty sexually harassed her during the early 2000s. "She provided documentation showing that the parking authority offered her $150,000 to settle her complaint. She turned the money down."
Appalled. Grossed out. Immoral. Unacceptable.
Those are just some of the public sentiments directed at Philadelphia Parking Authority (PPA) Executive Director Vince Fenerty and the Board that has let him keep his job even though he has admitted to sexually harassing a female employee.
Last week, an Inquirer investigation revealed that Fenerty was accused of sexually harassing a female employee in June 2015. After an investigation by an outside attorney, the Parking Authority's Board determined that those accusations were true. The Board quietly fined Fenerty $30,000 to cover the cost of the investigation, forced him to undergo counseling, and removed his unilateral control over personnel decisions, but opted against termination.
Reading from prepared remarks, PPA Chairman Joe Ashdale said sexual harassment had no place at the Parking Authority before defending the decision to keep Fenerty: "His 32 years of employment w/ no other disciplinary incidents let us to determine that termination was not appropriate."
The punishments meted out against Fenerty, who earns $223,000 a year, were not enough for those who provided public comments before the start of the PPA board meeting Tuesday. "Mr. Fenerty is an embarrassment to the city and should step down effective immediately from his position as executive director, or more appropriately should have been fired," said Karen Bojar, reading a statement on behalf of Natalie Catin, President of the Philadelphia chapter of the National Organization for Women.
Taxi drivers, long upset with the PPA's handling of ride-hailing companies like Uber, piled on. Taxi owner Khalid Alvi questioned whether a cabbie could keep his job after admitting to sexual harassment. The PPA faces a pair of lawsuits from taxi drivers and taxi owners, accusing the authority of inequitable treatment.
Disability advocates also joined the chorus excoriating Fenerty and the Board for their perceived sins. "Mr. Fenerty has never been a friend of the disability community. We've always been appalled that the PPA has done nothing," said Nancy Solandra of Liberty Resources, which has helped lead a long campaign for more wheelchair accessible taxis in Philadelphia. "You should be ashamed. You're gonna allow Mr. Fenerty to stay at his salary and do less work. Wouldn't we all love to do that?
"I find it appalling, he should be fired."
The remarks were given during the public comment period before the start of a regularly scheduled PPA board meeting. The meeting itself was immediately adjourned and postponed until Thursday for a lack of quorum.
While a cavalcade of incensed speakers lanced into him, Fenerty stared down at a notepad, avoiding all eye-conduct. Once the meeting concluded, Fenerty got up and left without saying a word, while the angry crowd yelled after him.